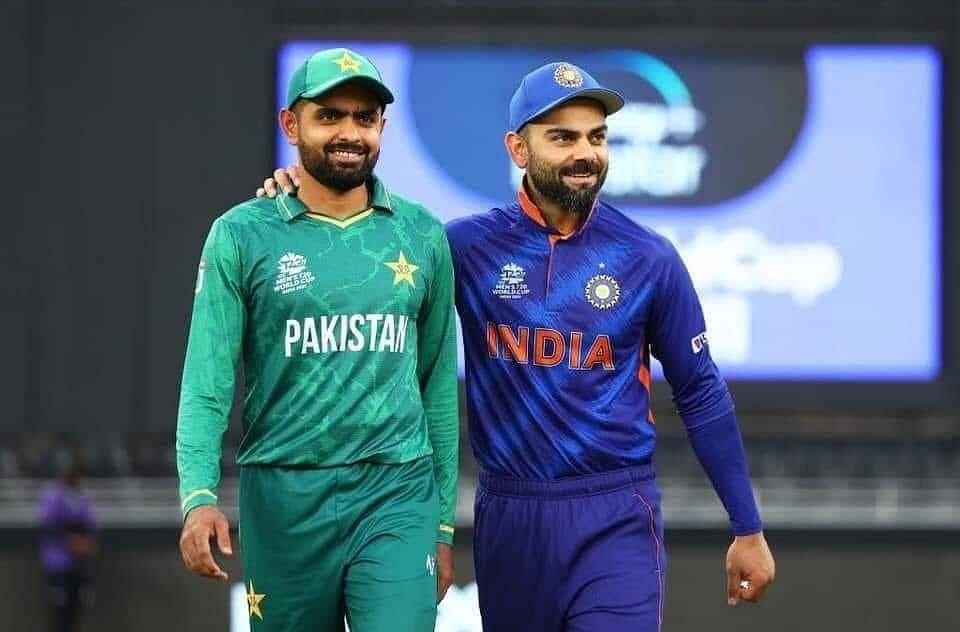 "If you are proud of the fact that we have won 11-0 against Pakistan, the reality is also that we will lose some or the other day – whether we lose today, or in 10 years or 50, but it will happen. You can't always keep winning."- MS Dhoni
Dhoni predicted this during a post-match conference. And India finally lost to Pakistan in an ICC tournament and that too in a group stage of a T20 World Cup.
It hurts but, you need to figure out the good from your failures. And I dug out a six-year-old article written by Indrajit Hazra after Pakistan's 76 runs loss to India.
It was the 4th Match, Pool B, Adelaide, Feb 15, 2015, ICC Cricket World Cup. And I think that was the time when India was crushing Pakistan in almost every cricket tournament.
When I saw this title- Batman Lost His Joker, Sherlock His Moriarity, India It's Pakistan.
I was like wow, this is something I should read and the article didn't disappoint me one bit. Since the historic final of 2007 of the inaugural T20 world cup, we rarely had a nail-biting contest with Pakistan. But:
The good thing about time is it changes.
The bad thing about time is it changes.
And I remember the crushing defeat we faced at the hands of Pakistan in the 2017 Champions Trophy. I was like really, how the hell did we lose that match? Witnessing the loss made me lose interest in cricket. But on 24th October 2021, I finally switched to Disney Hotstar. After exhausting my free minutes, a friend was kind enough to lend me her account to watch the most anticipated match of the year.
India vs Pakistan, Woah, let's go India, bleed blue!
But little did I know, it is we who would be bleeding. Damn! The match was a dud. Why just a dud? It was one of the painful memories of 2021.
One question that always pops up is, where does Virat Kohli's aggression go during crucial moments?
Like when Babar Azam and Mohammed Rizwan were batting, I was like, common! Man, do something. Change a bowler, change your strategy, do some field placement.
Be a Dhoni or a Gambhir or a Rohit Sharma. Get a wicket! Move some things around. Don't lose hope, kick some ass, man!
But none of that happened, the match went on in the same mundane fashion and we lost it pathetically by ten wickets.
As someone who has been following cricket since 1999, one thing I observed is that Virat Kohli is one such captain who loses steam during crucial moments of a match. Either you get too aggressive or stay calm but, Kohli does none. It's like he loses interest and gives up. And I can never understand why?
Virat Kohli is one reason that test cricket became interesting again but again our team lost the WTC Finals. The Kohli of 2014, when ascended to the throne of captaincy, smashed centuries in both innings and took us so close to victory in the Adelaide Test. It was one epic test match though we lost it by 48 runs. Even losing looks graceful when we go down with a fight but we went down without a fight and that is what hurt the most.
Yes! Pakistan played well but, common we are one of the best cricket teams in the world. And after witnessing that match, I realized Batman found His Riddler, Sherlock his Moriarity, India it's Pakistan, and months later, Virat Lost his Captaincy. But for the love of cricket and the beauty of this incredible game, Our arch rivals are back!