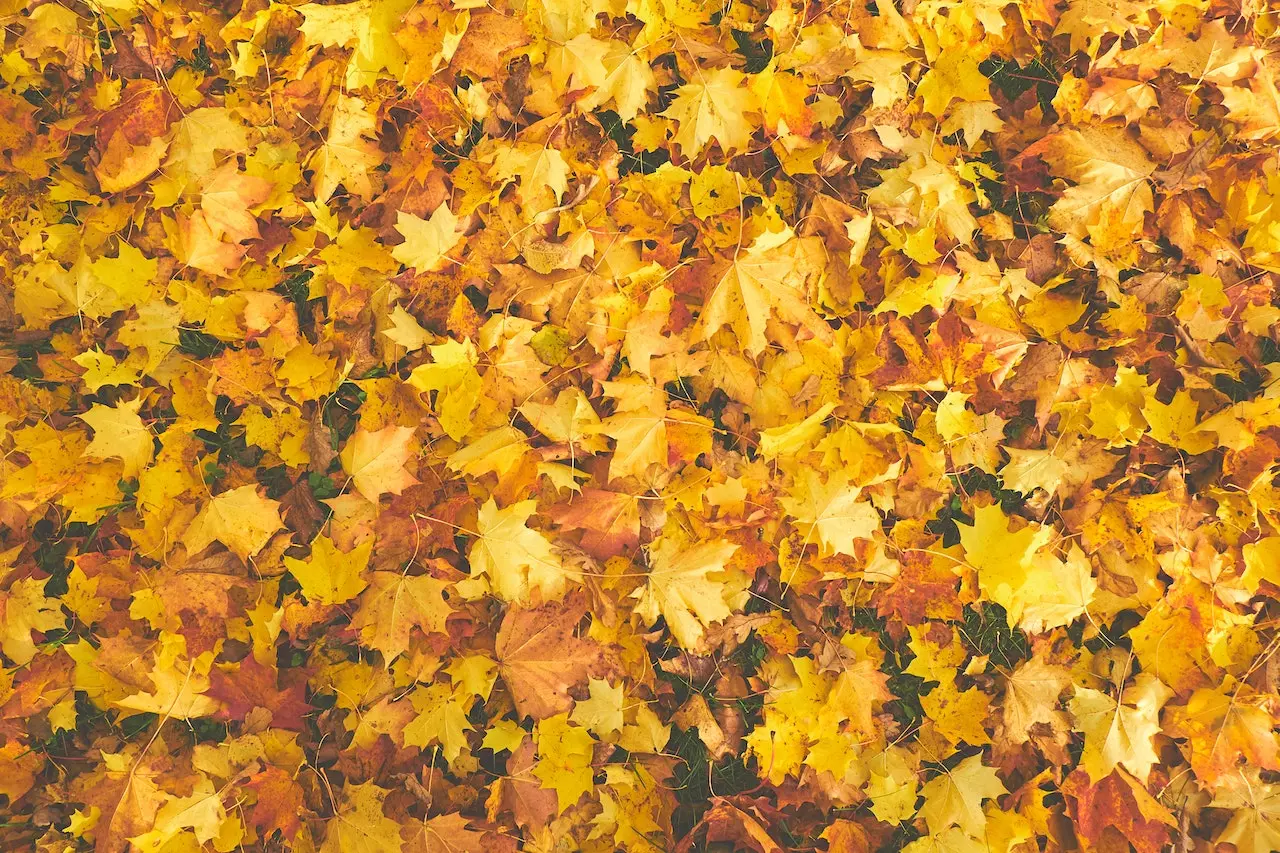 Late October is an excellent month to be outdoors.
Why not set a goal this Fall to finish all unfinished jobs, projects, and business – once and for all. Pick any cool day and straighten out your attic, garage, or yard. Acknowledge yourself for jobs well done, instead of those not done. Afterward, rake up a big pile of leaves and for fun, jump in them.
Take a new route to work one day. During peak fall foliage, drive around for a while and enjoy the trees and bright leaves. Later, take a walk with your camera to capture the colorful fall foliage. In late October, listen to a World Series game on the radio while resting in your backyard hammock.
Get into the Swing
Go out and pick pumpkins to carve with your children. Immerse yourself in the fun of carving them, as well. Consider volunteering to run a game or booth at a Halloween party for children.
Clean out your refrigerator and freezer; discard any ancient leftovers and reorganize what's left. Now that you have extra freezer space, bake and freeze casseroles for a quick meal when a holiday company comes by to visit.
Every week this month, make a grocery list instead of randomly combing the aisles for things you think you might need. Start making Thanksgiving plans, if you haven't already. And, start Christmas shopping and avoid the rush.
Ah, November!
As November rolls around, vote. Make it a priority to inform yourself on at least one community issue. That will get you excited about the results of the election.
At the beginning of this month, rake your yard for the last time, and free yourself from looking at dead, crunchy leaves. Cut back all trees, bushes, and gardens before the first frost to ensure a long, healthy life for your greenery in upcoming seasons. Also, clean your gutters before winter arrives.
Dig out your wool sweaters, mittens and winter coat, if you haven't already. Box up all non-seasonal clothes, and put them out of sight. Get out your old cross-country skis and boots, or find a place that rents them, and prepare to enjoy the first real snow.
On Veteran's Day, take time to acknowledge our nation's veterans; perhaps visit a veteran's memorial. Decorate your front door with colorful Indian corn or a fall wreath. Attend a local school's holiday play, even if you don't know any cast members.
Gobble, Gobble
Be different! Send Thanksgiving cards (among the few that your friends and relatives receive) instead of Christmas cards a month later. Have everyone be responsible for bringing something for your Thanksgiving feast, instead of pinning the whole thing on the unlucky host. In addition to those old standby recipes you prepare, try a new dish you find in a magazine or newspaper.
Remind yourself of those things for which you are thankful, before cutting into the Thanksgiving turkey. Take time to reflect on what's truly important, give thanks for all the breathing space in your life, and use your leisure time appropriately. Also, consider serving Thanksgiving dinner at a homeless shelter or food kitchen.