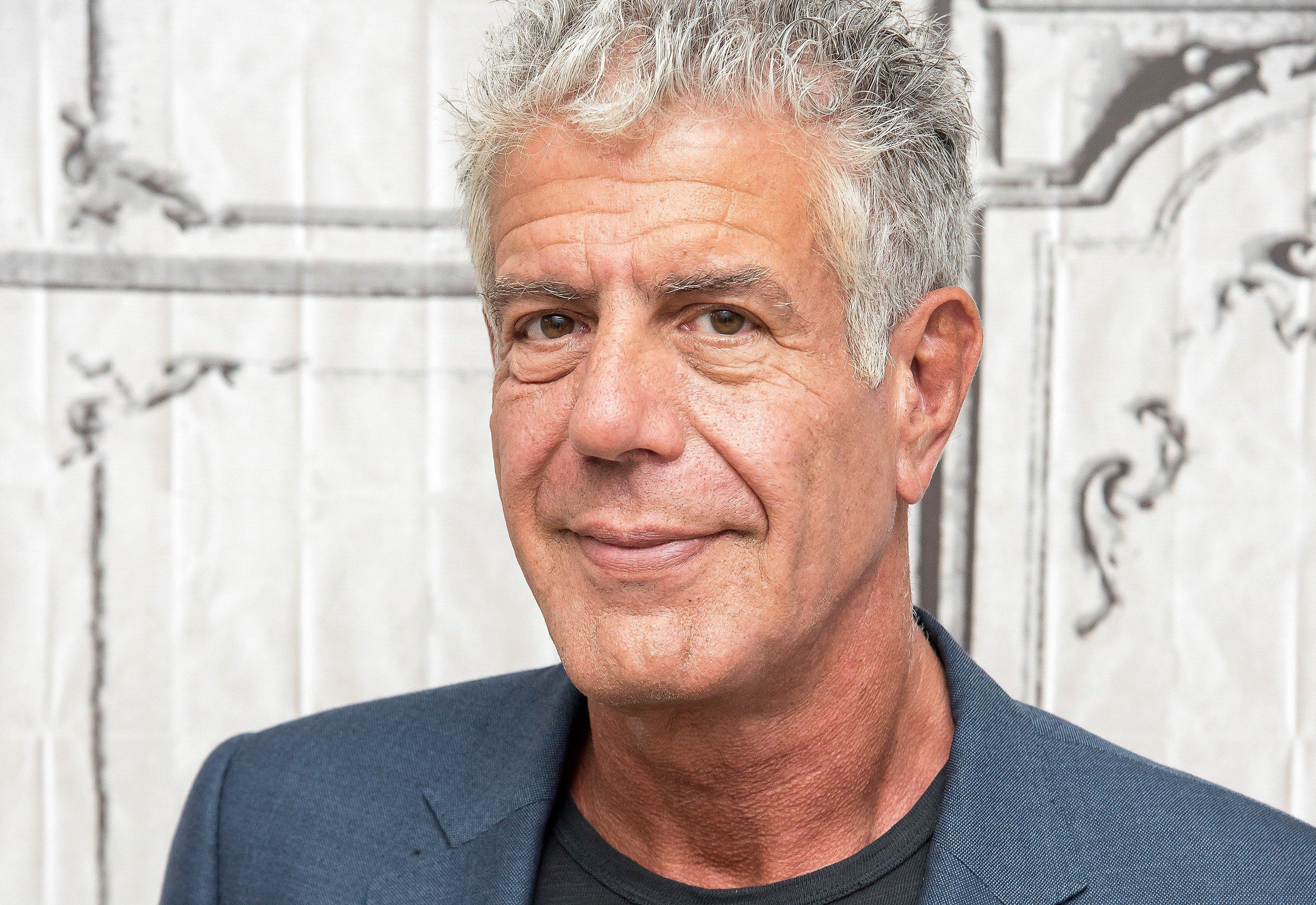 Dude. I get it. But dammit! I always thought I would randomly run into you on the streets of NYC, invite you to lunch as a complete stranger, and you would say, "Fu** it...you like pho?" And I'd follow you to some hole-in-the-wall restaurant 2 blocks away with poor decor, mediocre lighting, dusty black-framed photos, and the most heavenly scent of basil and chilis ever experienced by a nose.
We'd exchange pleasantries, realize we're both cut from the same cloth, and dive deep into several subjects that ended up lasting for hours. You'd give me your cell number and tell me to call or text the next time I was in town so that we could continue the conversation. And I would immediately get on Facebook with the status, "Y'all ain't gonna believe this shit..."
I was devastated when I heard you'd left us. And maybe that's me being selfish. As a fellow maverick and truth teller/truth seeker with a proclivity for a perfectly placed Fbomb or two, I feel like my already precarious world lost a hero. People don't really understand me at my core. They only see what they want to and judge me accordingly. I can only imagine some of the shit you had to endure and people with their opinions based in anything but fact. I know that you were shy. I know that you were an observer. I know that your bravado was to mask some deep seated insecurities that you were never quite able to master. I know that you were an artist first and foremost and a celebrity badass mofo secondarily. I know that your love of food and humanity were the perfect conduit for your heart's message that you shared so adeptly week after week.
While I want to cry (already did that) and try to understand why (hanging...really?!) I can't help but to simply shake my head, roll my eyes and whisper, "Dammit, Anthony" every time I think of you multiple times per day. I do think it was a bit of a bitch move to leave your daughter fatherless in the way that you did. Luckily, she has an amazing support system to make sure she'll be alright...in time.
It's weird, but I think I understand why you did it. I've had my own moments, even at my most successful, when I've thought, "Is this all there is now?" There's something incredibly daunting about getting to a certain age and realizing you've done everything you set out to do in life. And despite your best intentions and wanderlust, you run out of options that excite you or make life incrementally better or more interesting. I can only imagine that while you loved food, the expectation and accountability of shooting a show each week, the 200+ days per year of travel, the different energies of the cultures you visited...after awhile, that wouldn't cause a sensitive, artistic soul who happened to be 61 years old, to feel completely depleted at soul level. And maybe you had a meal and conversation with Eric Ripert that was so damn good that night you simply decided, "It just can't get any better than this" and decided it was time to pull the plug. I don't know. What I do know is that you're gone. But your legacy will live on in your shows and all the lives you touched so beautifully around the world.
Dammit, Anthony. But kudos for doing things on your terms. And thank you for reminding us that a passport is the single most important possession we should all have at our disposal. You reminded me to continue being me. Fbombs, controversial viewpoints, unabashed truths and all. I'll keep seeking and speaking the truth in your honor and because it's WHO I am. And I'll always remember my favorite episode with you and President Obama when you seemed more at peace than ever. I'm heartbroken I never got to physically shake your hand like I'd planned. But you'll always be one of my best friends and, now, a guardian angel. Keep me honest, raw and always striving toward the truth. And send me some patience from wherever you are to keep me from the same fate.
Rest in peace you rebel, gentle soul. Well done.