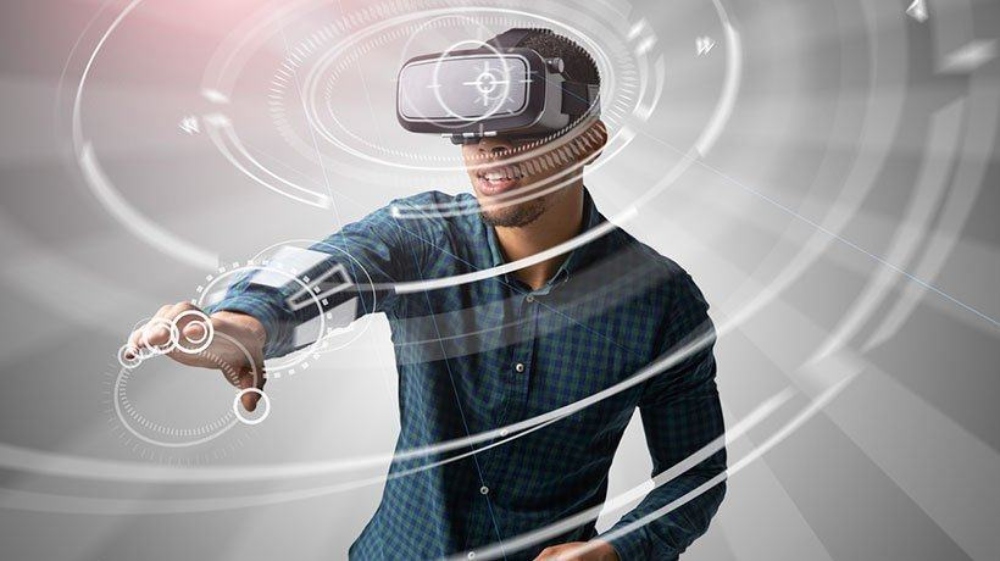 Learning soft and hard skills is crucial to create the future that you want.
When we go to an educational institution we expect to learn something useful. The primary goal for over 80% of the students who entered higher education last year was to get a degree that would get them a good job. From their perspective, a degree is something useful because it leads to a better job.
There was a time when this may have been true, but that time is long gone. Most institutions are still selling qualifications and, from the statistics above, you can see that most students are buying one. However, when we look at where our society is going, all we can see is a future of change. Change that hasn't been seen since the last upheaval that moved people from their rural farm-based life to urban areas in order to work in cities.
The challenge with the change that we are facing today can be found in three different aspects of the current and future upheaval.
Rate of Change
The first is the pace of the change. Because of the super-fast world that we live in, the pace of the change is fast and accelerating at an exponential rate. Anyone over 30 can look at their lives and see that the only thing that is constant is change. That saying might be old, but it has become mind boggling today. The World Economic Report that has 800,000,000 jobs replaced by technology over the next 20 years is terrifying to think of. Not just for young people getting an education and preparing for a future of work, but for hundreds of millions of people who are currently working and face a future of redundancy due to technology.
This trend has already been documented, but ignored, in our society today. The "millions of jobs lost to ???? (name your country here)" mantra is simply not true. It might win… okay, it has won millions of votes in the developed world, but the truth is that the bulk of the job displacements are due to technology. We are watching the future engulfing us like a tsunami with no high ground for refuge.
We already see, from a detailed look at the statistics, that 60% of the higher education graduates over the last 10 years are under or unemployed. The employment statistics for these young graduates show that the hospitality (Do you want fries with that?) and health service (Here, let me get you a bed-pan) sectors are the fastest growing sectors in our society. The number of 24 to 30-year-olds who have had to move back into their parents' homes is the highest that it has been since 1939 – when the trend for extended families living together began to change and individual family units went out to find their own places to live.
Uncertain Destinations
When the farming life was disrupted for millions and millions during the last great societal upheaval, the destination for those moving from rural to urban areas for work was pretty obvious. You had to leave the farm, having been displaced by new technologies, and move to the city to get a job in a factory or get an education so you could work in an office. Both of these destinations came with security and better money than farm life could offer. The outlook for leaving the farm was a fairly good outlook for almost everyone who left.
There were plenty of jobs around for every skill level. From uneducated laborers to graduates with coveted qualifications, there was a job for everyone. The future looked good and solid. The change was positive.
Just because the changes were generally positive, this doesn't mean that they went smoothly. The vast majority who left the farm for the city didn't want to go. We still have a romanticised, false memory of the idyllic country life where life is simple and folks are just folks. Just take a look at the rates of the state of agricultural workers' mental health today and you will see that the reality is often masked by the mists of yearning for something that never really existed.
The world of tomorrow isn't the same. The upheaval that we are facing today shares only superficial similarities with the upheavals of yesteryear. There is no obvious place for us to go to get a job. There is no widely available skill set for whatever tomorrow brings because we don't know what tomorrow is going to look like. There are no factories left to absorb the 800,000,000 workers who will be displaced by technology. We don't know where to go or how to prepare - or do we?
Algorithms for Everything
Algorithms are being written for almost everything.
I hear over and over again that this field or that field are technology-proof. I wouldn't get into a driverless car… I won't ever trust a machine to handle my legal needs… The world will always need a good code writer… Construction is too complicated to be automated… We have all heard these sentiments over and over, but ask the people at Blockbuster, or Kodak what happened. Ask the bank tellers or supermarket cashiers today what is happening. Open your eyes and look at the code writing that is now being done by machines – and it is barely beginning. The test-driving of driverless cars and trucks is still happening and is going to become mainstream. Tests of complex bricklaying are being done by drones. Most of a real estate transaction can now be done by a computer. A house being printed by a 3D printer? These are here - right now.
These are jobs that were supposed to be technology-proof. What is going to be automated tomorrow? We don't know.
We are in a world where anything that can be automated by an algorithm will be automated by an algorithm. It is and will be done for efficiency's sake. Efficiency – you know, maximizing output while minimizing input, producing more with fewer people, the displacement of 800,000,000 people by technology.
Like the Englishman's observation about the slaveholders in the south of the US – "Why keep slaves, you still have to feed them when there is no work."In the future of trucking, a driverless truck doesn't need a mandatory break every eight hours. You don't have to pay maternity benefits for a computerized welder. There are no sick-days that will disrupt the building site. You don't have to feed them when there is no work.
How Can I Avoid Redundancy?
It isn't avoiding the change that is needed. It is avoiding being redundant in the brave new world. As Jeff Bozos said:
What's going to change in the next 10 years? That is a very interesting question; it's a very common one. I almost never get the question: 'What's NOT going to change in the next 10 years?' And I submit to you that that second question is actually the more important of the two…
So, how can we avoid being redundant? What can we do now that will ensure us a place in tomorrow's world? How can we prepare our children for what they will face? What can I do to prepare myself to shift with the needs of tomorrow? What can I do now to make my preparation for the world today relevant tomorrow? How, and what can I teach my students today that will prepare them for what will be needed for tomorrow?
Parents, teachers, recent graduates, uncertain workers, insightful learners – you need to learn about learning. You need to understand how to learn. You need to have an avenue for gaining the skills needed for tomorrow. You need to learn how to foster learning in your students. You need to be able to support your children and grandchildren in their quest for real learning in order to overcome the shortfalls in their education. You need to learn the skills that can't be algorithms. You need to learn critical thinking, creativity, metacognition, complex inductive and deductive reasoning – higher order thinking skills. You need to learn skills that aren't being taught. There is a way, but there are no easy fixes.
Yesterday's solutions are not the answers for tomorrow's world.
It is easy to find scapegoats. There are no solutions in scapegoating unless you are trying to win an election – just ask Hitler.
It is not scapegoating to say that our current education needs fundamental changes in order to prepare people for the world of tomorrow. The way we are taught in our formal education is the way we have always been taught. This has proven somewhat effective in preparing people for the world of yesterday, but we are past yesterday and trying to prepare for tomorrow. We can't rely on what we have always done to do what we need to do for tomorrow.
Learning is the key. Real learning that meets the fundamental goals of education. Goals that have been lost to the standardization that has accompanied the factory model of education.
Unfortunately, although the vast majority believe that changes are vital for tomorrow's world, there has been no systematic appraisal of what we have done, what we are doing, and what we can do.
Instead, we have fads. A teacher who tries something out and tells a friend who tries it and swears by it, and soon, everyone is doing it. Everyone must do it. It is the answer to all our questions and the solution for all our problems. The last major fad that went viral through the education world was learning styles. A good idea with superficial validity. It looked like it should work, and was adopted wholesale by teachers all over the world. There are still over 90% of the practicing teachers who have learning styles at the center of their teaching – in spite of the fact that learning styles are a myth. More than a myth, but a damaging practice for the students involved (that's almost all of them). How could a damaging practice become the teaching solution of yesterday?
Because education, as a subject, is not based on science.
However, there is a Science of Learning. Hundreds of millions of research dollars, tens of millions of hours of research time, and hundreds of thousands of research papers have gone into understanding how people learn. But little of this has found its way into education. It has been done in related fields that study child development, cognition (how people think), and the brain, with a few really good classroom studies thrown in.
Those who study these areas are studying their subjects in order to understand them, not as a way to impact the world of formal education. The language used in these scientific fields is not the language used in education. Common goals separated by different languages.
But, there is a Science of Learning that works to bridge this gap.
The Science of Learning is not a $1.50 app that will unleash your true potential. It is not a weekend seminar that will unlock the untapped portion of your brain. It is not an alternative coconut oil to swallow and fix everything. It is the serious study of a largely neglected area of knowledge that tells us how we learn.
The Science of Learning is where you can find out how we learn. A subject you can study to learn how to think and how to teach others how to think. By learning how we learn, you can future-proof your life with learning things that technology can't replace – higher order thinking skills. By learning how we learn, you can future-proof the lives of your students or children by learning things that technology can't replace – higher order thinking skills.
If you want to learn more, I have written hundreds of articles about the topic that are freely available online. In addition, there is an upcoming online course about The Science of Learning that provides real opportunities to learn and interact with others who want to bring science into their learning.
We can all do this. We know how. Ask yourself if you are ready to really learn how to learn.