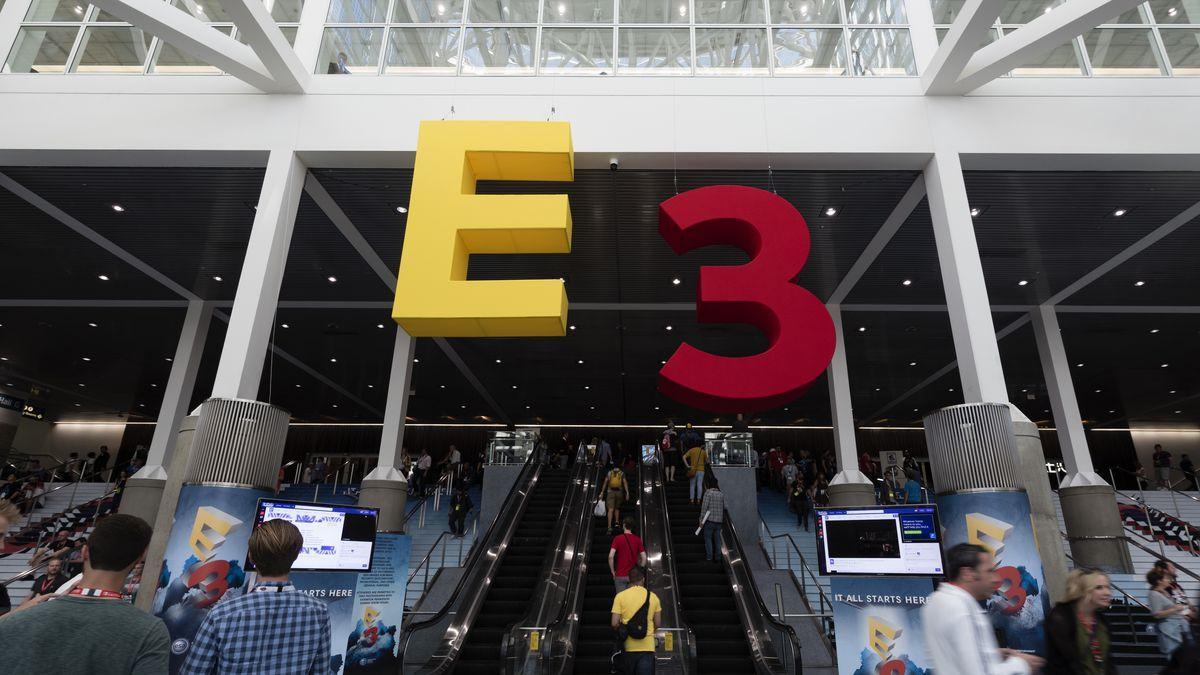 Since high school, I have been an avid gamer. From 2009–2013 I played competitive Call of Duty and was fortunate enough to win 6 online seasons, where as little as 5,000 or as many as 60,000 teams competed over 3 months. Having lived on the east coast for the majority of my life I never considered flying to E3, which is hosted in Los Angeles every year. Despite this, I bought a ticket on the final day and booked a flight for the following week — currently live in San Francisco so it is easier.
Over the last few years, I have attended dozens of conferences and E3 is by far the best one I have attended. Never have I said to myself, "Wow, I cannot wait for a conference next year." Those of you who are not into gaming are probably thinking, "No, thank you." Therefore, let me explain why video games exist in the first place.
Why Video Games Exist
My parents would tell you that buying me an Xbox growing up was a mistake. It is a waste of time, you don't spend enough time outside, and you are letting video games consume you. Well, much like anything in life, you need moderation. Here are a few reasons people game:
Escapism
Video games allow you to enter a world where you live through an in-game character and you have a reset/restart button. Many people find the real world boring, frustrating or stressful. With video games, you are allowed to enter a world where you create what happens and you can become anything you wish to be.
Entertainment
When you live a busy life, are suffering from an illness, or simply need a form of amusement that is not Netflix, playing video games can serve as a way to relieve stress and entertaining. If you fill your time with something that makes you happy, why not do it?
Camaraderie and Community
Playing a team-based game such as Call of Duty, Fortnite, or League of Legends, allows you to have an online community and camaraderie between you and your teammates. When I played competitive Call of Duty I had group chats with my team, we scheduled time to play together and communicated frequently — similar to the friends I know in-person.
What is E3?


For those of you unfamiliar with what E3 is, it is the Electronic Entertainment Expo. It is essentially an e-trade show for the video game industry that allows video game developers, publishers, and gaming hardware companies to introduce their new products and innovations to the public. This could be via a press conference, live talk by industry experts, or walking the exhibition floors which hosted 200+ gaming companies.
Only until recently did E3 offer a gaming pass — which is what I purchased and will be sharing my perspective from — which allowed gamers to enter E3 talks and exhibition floors.
Highlights of E3
Now that we know why video games exist and the reason for 70,000 casual gamers and fanatics attending E3, let's cover some of the highlights. The three events that stood out to me the most was a panel on how videos games inspired HBO's Westworld, the Epic Games feature of Fortnite on the exhibit floor, and the overall "Hollywood" production of E3
"Revenge of the NPC: Video Gaming's Influence on Westworld
Like many of you reading this, I am a massive Westworld fan. Whenever watching I constantly question the difference between those who are conscious and lack emotion. When you dive into the show you start to question your own life and purpose. If you have not watched Westworld, I HIGHLY recommend you do. Since this was a panel with the two creators of Westworld — Lisa Joy and Jonathan Nolan — I will share a few points I found interesting:
Before writing Westworld, Jonathan and Lisa completed a nine-month research period where they played video games and sourced for inspiration. Inspiration came from games like BioShock, Portal, Red Dead Redemption, Skyrim, Halo 2, and other sandbox and open world games. Inspirations range from walking into a city in Skyrim to the concept of a stray and finding the bugs in Halo 2.


They spoke about the construction of the park. Sweetwater is the PG version of a game. Even if you are a bad player you can have a good time here; or you can venture off to more dangerous missions. They started with the character Hector and the further out you go the harder it is to win. Geography discards the nature of your adventure and Hector allows a player to experience this by baking Hector into a lot of narratives.


One major theme in Westworld is gamifying reality. The Man in Black is an expert and despite this, he continues to play. He is frustrated and wants a real experience that actually threatens his life — the Host in Westworld cannot harm you. It is not about having a steady stream of wins but having meaning within. You want a give and take world because playing God is too boring.


We need to reinvent the meaning of "Video Games." It is more about an experience than calling it a video game. Finished game > beat game.
Fortnite on the Exhibition Floor
Fortnite is a free battle-royale game that made $296m in the month of April despite giving it away for free. 100 players drop from the sky hunger games style, the map gets smaller, and players fight until a winner is crowned. Epic Games is the developer of Fortnite and I spent countless hours taking pictures with their props, videos of me flying and dancing, and playing fortnite.
The first game I played was with 3 random gamers from E3 on Xbox One. We dropped at Anarchy Acres, my 3 teammates instantly died, I killed 3 players and the fourth got me. During game 2 a few of us died in the middle of the game and one survived. He made it to the final 7 and then fell off the map — which I have never actually witnessed. Game 3 was all business. The three people I was paired with were really good and we ended up winning the game and 2500 vbucks. The thrill of winning at E3 left me filled with adrenaline.
Hollywood Production of E3
All of the major gaming companies — Epic Games, Bethesda, Nintendo, Activision, etc. — had massive layouts on the exhibition floor. Activision had a 2-hour wait to play Call of Duty Black Ops 4 and Nintendo had a 4-hour wait to play Pokemon. The size of the lines were mind-blowing and I was amazed at the ~1-200 ft TV Nintendo used to showcase their new games.
In all the conferences I have been to I have never seen such great effort to attract people to a booth. The floor was mostly for gamers and had exciting staff bouncing around and chatting you up before you play. I would call E3 the Disney World of video games. It was incredible.
Quick Industry Trend
Augmented & Virtual reality — Pokemon GO, Oculus Rift, DisplayLink
Inclusivity — expose kids to the beauty of being different
Mobile gaming — Nintendo, Warner Brother's Interactive
Streaming — currently reading up more on LumberYard (Amazon's new game engine) and Twitch integrations
Tips for Attending
Bring a small bag with a strap to avoid having to pay $10 to check your bag before entering the venue. If you land and need to, you are allowed to check 1 bag for $10.





Pack a reusable water bottle to refill while inside.




Bring a tote bag to carry all of your goodies! Alternatively, you typically get one when purchasing merchandise from a booth.


On day 1 the line to enter the exhibit hall is insane. I would go for an hour after it opens and hope for the best.


I do not recommend waiting in line to play games if it is longer than 30 minutes. Hardcore gamers will disagree but I refuse to wait 4 hours to play Pokemon.


Dress for LA warmth but also realize inside the exhibit hall will be a bit chilly so I recommend a fleece or pullover.


Do not eat from the dining halls. There are a lot of food trucks and restaurants around the venue. One night I walked to Colori Kitchen and had incredible Italian food.


Some attendees recommend hand sanitizer but there are bathrooms everywhere.


Book an AirBnB nearby and take a Lyft/Uber to the convention center. All of my rides were <$5 and to LAX was ~$20.


If you are there to game, great. If you plan to meet people, bring your business cards!


Try each of the two halls and then dedicate most of your time to one. I found the South Hall to me much more entertaining — varies on gaming interest.


Understand that while we game there are deals being done with developers, publishers, and industry experts all around the area. Some booths are very exclusive and invite-only but it makes sense — respect it.
About the Author
Took a small family business from $50k to $1m in revenue in 3 years, have a failed startup under my belt (lot of lessons), winner of the MIT Global Entrepreneurship Bootcamp, Babson College '17 graduate who lived in eTower (houses top 21 entrepreneurs on campus, alumni have raised $500m), partnered my startup with Microsoft while in school, Kairos and Forbes fellow, and played competitive Call of Duty in high school and led my team to six championships.