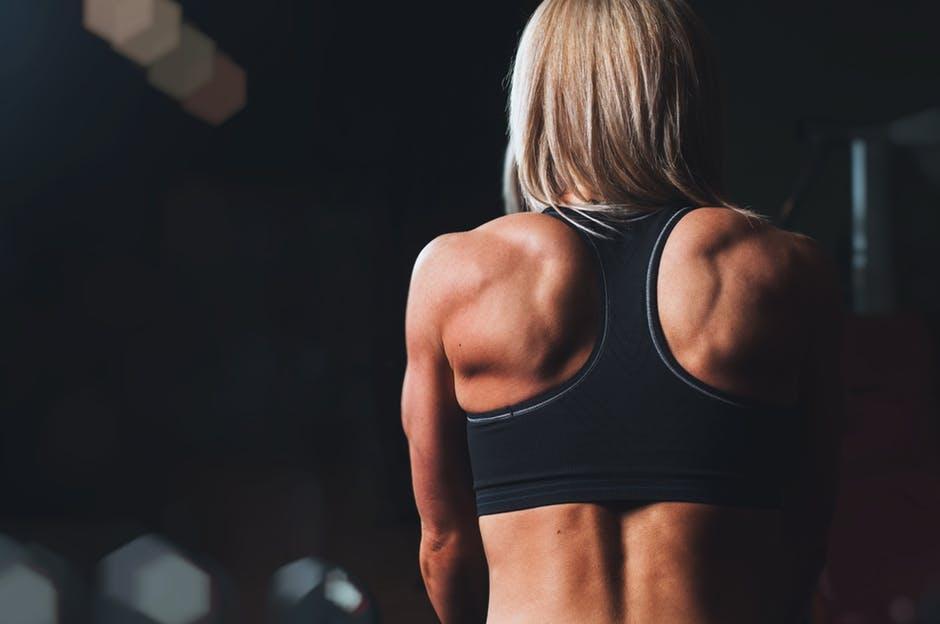 Recently, I had the privilege to attend the Stanford Sports Innovation conference. As an ex-competitive Call of Duty Player and lover of sports, this was the perfect place for me to spend a day. I consider myself fortunate to attend as many conferences as I do, therefore, I always want to share some of my key learnings.
Below you will find words of wisdom from people throughout sports, ranging from owners, broadcasters, and analysts. I also give a lesson I learned from each point, but I hope you are able to explore the meaning of each and draw your own conclusions.
View From The Commissioner
As the league expands, Major League Soccer never saw Atlanta as a market. They spoke with the owners and after 10 years of talking finally brought in the Atlanta United FC. Lesson: don't rule out a market you think is not a good fit. Go to the physical location and find out for yourself via talking to customers and fans.
When building a league it is incredibly important to build a strong foundation for new players to join. Right now, players from around the world want to play soccer in the United States and this is a new reaction. Lesson: culture, culture, and more culture. Build your culture from the ground up. It is difficult to reverse once it is established.
They were struggling to increase their fan attendance and interests, so they partnered with a company called RGA, which is an ad agency and will help the MLS connect with new demographics of fans. Lesson: you cannot do everything. Bring in experts — externally or internally — to help you accelerate your growth.
One of the newest roles in demand is data scientists. They collect a lot of data and then mine it to understand their fan base. How and when are they consuming and what are they looking for? Lesson: data is the future and crucial for creating an individualized fan experience.
There was an interesting point on how the video game FIFA has given fans an interest in MLS. Tied into eSports, 65% of MLS fans are gamers — mainly from a connection in playing FIFA. Lesson: form strategic partnerships that will allow for mutual value.
Evolution of Sports Media Incumbents
When you are filming live TV every second counts. On live TV you see a small fraction of the footage that has been recorded. A rise in social media and sharing has allowed multiple camera views and an endless amount of footage. Lesson: video is the future and TV will survive, but actually needs other platforms to share content they did not air.
Building on the last point, social media provides an avenue for content that was cut or not shown. The content is often filmed on a phone and authentic, whereas TV is often scripted and has many takes. Fans want the former. They can see past the BS and want a real perspective. Lesson: be authentic and create great content.
Die-hard fans will always watch the game, which is why it is crucial to target the non-die hard fans. They make up the majority of the population and you have to make it easy for them to enjoy the game. Lesson: focus on your hardcore users, but also be creative in gaining new users and retaining them — especially if they are not absolutely in love with your product.
Journalism vs. Public Relations. An interesting story they quoted was around how Kevin Love has panic attacks and it can impact his gameplay. He ended up writing, "Everyone is Going Through Something," for the Players' Tribune. Had a reporter asked him about his struggles he would likely not share his story. However, reporters like to write the story — rather than a player — since they have the final say. In this case, Love was able to share his story knowing he had the last say and could share his feelings. Lesson: sometimes you need to let a person share their own story versus you writing about them. It is more authentic and allows them to tell the story from their direct perspective.
Esports Investment and Innovation
The market is growing immensely. In Q4 of 2018, there was $106m in funding, the market size is $905.6m (38% YoY), and $30.9m in prize money was allocated last quarter. The 2016 NBA Championship had 31 million viewers, while the eSports game League of Legends had 36 million viewers. Lesson: eSports is hot and rapidly growing.
Cash flow for most eSports competitive teams is negative. Right now they do not have overhead like most leagues — contracts, venues, etc. Right now 77% of eSports revenue is from big brand sponsors. Professional leagues are still finding what the best revenue streams are and how they can grow to in-person experiences on a regular basis. Lesson: there is a lot of room to grow in eSports and the league still has the opportunity for early development.
A fair portion of sports teams are investing in eSports. The Golden State Warriors were represented on the panel and have started making investments in teams. Lesson: how do we combine interests in eSports and Sports to target a young millennial audience?
The question, "Why are team games more popular," brought in a few interesting perspectives from the panel. 1) Team sports provide an enticing element, where players are communicating and strategize, which adds increased dynamics to the game; 2) Teams are better for telling a narrative. You can engage with a team on a high level regardless of the game they are playing; 3) People are drawn to eSports due to elements around Hype, Mastery, and Community. 4) Sports is the best reality TV. It is about building narratives and not knowing what is going to happen next. Lesson: there is still a strong content and storytelling element to that of sports.
eSports facilities are on the rise. Teams need a direct monetization strategy or they will not survive. This will require a live event experience. When you go to an event it is often not as optimized as the at-home experience. This begs the question, "How can you create something that is significantly more immersive for eSports?" On Twitch, the common experience the fans consume is watching the game live and then being interacted with directly. Lesson: without physical locations eSports will be incredibly difficult to implement = a lot of space for growth.
Beyond the Suite: The Evolving Role of the Owner
When Joe Lacob bought the team he had to decide whom to build the Golden State Warriors around and that player was Steph Curry. He had to get rid of popular players and make some tough decisions. After he let one major player go — Monta Ellis — he was booed during a retirement jersey night. He stayed up all night and the next day he went on a radio show and said, "I would have booed me too." Even though he might not have meant it he needed to show some form of accountability. Lesson: risky moves are always going to upset people but you have to be confident and own your decision.
Everything you do has to be relentless. If you lose your focus you will be replaced. When he bought the team he fired and replaced about 50% of the staff. If you do not believe in the vision and work towards achieving it, you are only going to hurt the organization. Lesson: lay the foundation and make sure everyone believes in the mission.
Lacob made a great few points when speaking about what he looks for in hiring. Certain jobs require people with gray hair — experience — and others required a hustler who is a risk-taker, has great potential and can be groomed to be a manager. Regardless of either, you have to speak up and have an opinion. Lesson: to progress you need different opinions and perspectives. Ensure you have this in place.
The story of how he hired Steve Kerr was amazing. He knew Kerr somewhat well and when they were looking for a new coach he was one of two people. He called Kerr and he was about to accept a job in NY. He gave some reasons why he should come to the GSW and said if you change your mind for any reason give me a call. The following week Lacob stepped out of a meeting for their next head coach and had a call from Kerr. Kerr stated he was interested and Lacob said he would meet him tomorrow wherever he is in the world. Lacob flew to Oklahoma City in within hours they had a contract signed. Lesson: be persistent but also back your request up with solid evidence and be a great negotiator.
The Business of the Professional Athlete
AROD had a negative past. When he was banned from baseball he had a lot of time to reflect. He became accountability and made a list of every friend and loved one he wanted to call to state that he let them down. It ended up taking 9 months to do and was stunted by many days of dialing the number and immediately hanging up. The best part of this story is that every person he called remains by his side today. Lesson: be accountable, authentic, and honest, and people will continue to believe in you.
"Attitude determines altitude." While reflecting he looked back and felt he was a jerk. There are only 750 people in Major League Baseball. That is a privilege since millions of people play baseball. He started to realize he needed to remain focused on winning, but also turn his attention to the fans. He started giving ~30 autographs every game and connecting with more fans. Lesson: it can be difficult to understand our ego when we do not take time to reflect.
Great players across sports have incredible fundamentals, but the ones who made it big understood the human factor. They were able to stay positive and keep the team confident. They would reach out to a player who is struggling or spend extra hours in the batting cage to fix their swing. Lesson: you can be great at something as an individual but in a team sport you need to connect and play together.
In business and in life you need to accept hearing the word "No." A "No" gets you one step closer to what you want to be. The difference between someone who accepts this word and someone who does not can determine their success. Lesson: Keep pushing forward and build momentum — you will achieve your goal.
When asked about comparing baseball and eSports, AROD stated that eSports are all the things baseball does not have. The average baseball fan is a 59-year-old white male. eSports, on the other hand, is built by millennials for millennials. More people are playing eSports than actual sports. When his daughters see him watching baseball they immediately leave the room. Lesson: businesses need to continually innovate or they will be replaced.