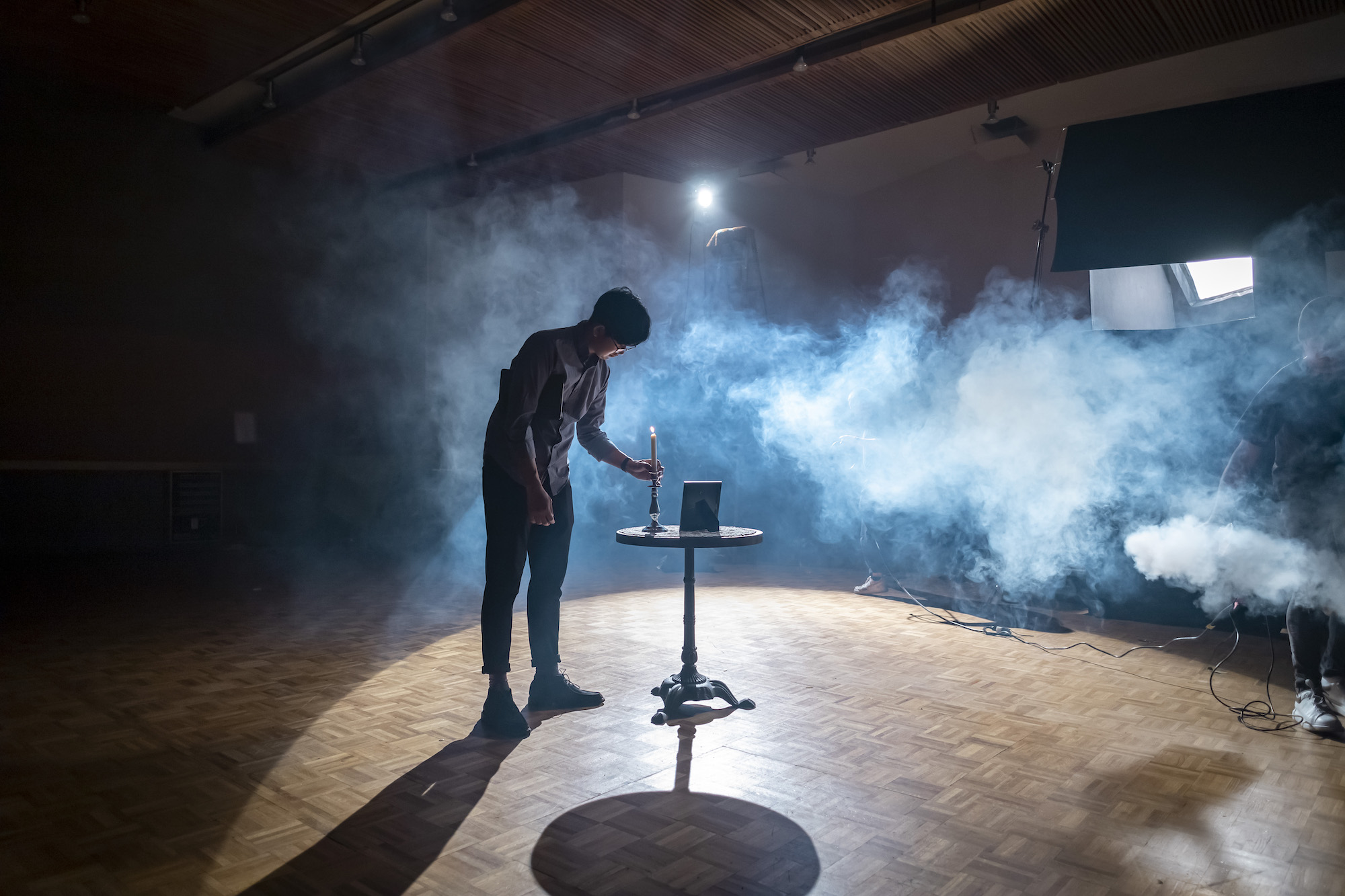 Asian. Filmmakers. Just rock.
An increasing array of Asian filmmakers continue to have a positive influence on the Western and Hollywood entertainment industry. Chin-Wei Chang, an award-winning writer/director/producer cites one legendary filmmaker, Akira Kurosawa, with showing him "a positive attitude to being a filmmaker and increasing my passion for the art."
Indeed in 2017, Chin-Wei's emotionally powerful animated short film, White Tunnel, was featured in the Los Angeles Pacific Film Festival where it was regarded by Visual Communications as a "unique animated piece." Moreover, the almost poetic White Tunnel was also nominated for numerous international awards including the Golden Horse award—the biggest and the oldest award in Asia and the equivalent to the Academy Award.
Chin-Wei, who founded Bicycle Studios in 2013 with partner Lan-Chi Chien, credits Kurosawa with inspiring his own segue from animation to live-action films, saying of the cinema master: "When I came back to the US, after initially visiting for an international computer animation conference in 2013, I saw the new path to pursue my passion—live-action film. It was just like the feeling that Akira Kurosawa said in his autobiography when he realized that filmmaking was the thing he wanted to do most in life, he said: 'I was standing in the mountain pass, and the view that opened up but before me on the other side revealed a single straight road.' My goal is to keep that simple pure pleasure inside me like the first time I visited Hollywood—no matter how hard, and winding this mountain road is, like the difficult situation that the pandemic has brought us."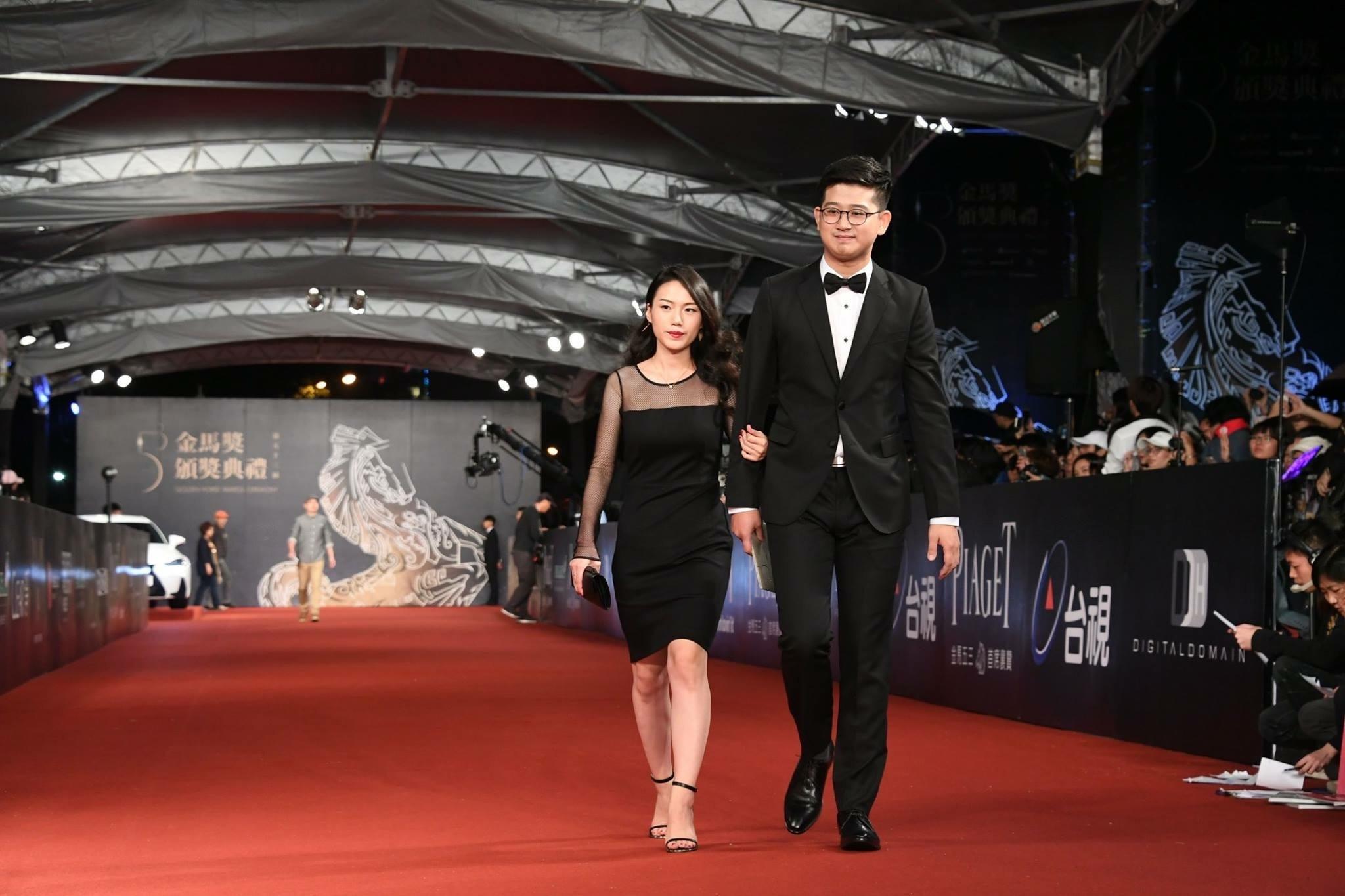 Red carpet with partner Lan-Chi
Very intuitive, and honestly well said by this filmmaker.
Chin-Wei, who has several eclectic films, including Corn and Dolly, ready to enter upcoming film festivals in America, grew up in a culture blended environment in Taiwan. That experience helped him see commonality in diversity and emphasize the common threads not the differences in people.
He also developed an early love for filmed entertainment, explaining, "My parents would take time off from their 24/7 workday to let me watch movies for two hours—it was precious family time for me to laugh, cry, and enjoy entertainment together without any interruption from their work."
Now, as an adult, he views cinema as a platform allowing him to learn from a variety of cultures from everywhere in the world, especially from Hollywood. Chin-Wei, who set up his Bicycle Studios film company in 2013 with his partner Lan-Chi Chien, increasingly sees the international influence in Western film, explaining how diversity is burgeoning: "It's inspiring to view Asian-centric stories appearing more and more in front of Western audiences and Hollywood. This allows other audiences to immerse themselves in a different perspective to see our society and the larger world. I increasingly see diversity starting to be practiced in Hollywood, and it's wonderful to see the positive message that they're trying to convey to the world."
Along the way, Chin-Wei has been inspired by many auteurs and brilliant directors, including: Asian directors with a "unique style" that have influenced him to develop his own vision, people such as Ming-Liang Tsai, Hirokazu Koreeda, and Chang-dong Lee; and, also Western directors like legendary Billy Wilder and John Schlesinger, along with Ken Loach, the Dardenne brothers, Danny Boyle, Mike Nichols, and Martin Scorsese—"they all use their vision to show us the uniqueness of life in our world."
He reserves special mention of Loach and Scorsese and Loach: "Because of the spirit they bring to cinema, I have great admiration, almost worship of them. Martin Scorsese is almost 80 but keeps working with so much passion. He's got almost 70 director credits on his IMDb page, a number that most directors would never reach. Moreover, I have to mention Ken Loach, who uses his whole life to speak out for the working class and the middle-class people to the British government through the cinema."
So, what inspires the subject matter for Chin-Wei, the filmmaker?
His poignant short, Corn, which is made even more impactful in black and white, is fueled from a true-to-life, heartfelt incident in his own life. Ostensibly, it tells the story of an innocent boy's first encounter dealing with his emotions and handling the complexity of relationships. He enthuses: "I was a 14-year-old child, she was a 27-year-old waitress at an internet cafe and I had the biggest crush on her. However, when I got closer to her, I found out she was having an affair with her boss. Suddenly, she quit her job and disappeared from my life. The reality of what had happened shocked me and it changed my perspective on life drastically. Thus, when I was looking for a story, her image was the first thing that came to mind. She was a very important transitional point of my life. It's what I wanted to capture through this story, a very short but unforgettable phase of my life. I turned my confusion about the difficulties of adult life and complex relationships that I saw at that time, into a script and then made the film Corn to also convey the significance of solving the vicious cycle of poverty."
Excited to see how 2021 develops, Chin-Wei and Bicycle Studios not only welcomes more diversity but also sees the power of making the world a better place through the art of cinema: "It's huge progress of this medium of art to achieve diversity, which is the significant goal of the world right now as well. I'm excited to see more cultures or races showing at the cinema. I also believe that movies can make the world be better. Like the filmmakers I look up to, I hope my expertise in storytelling through films can benefit our lives in the modern society by helping people communicate with one another and start discussions about important issues in our society relating to art and culture."
Bicycle Studio's productions to date, include: two intriguing and upcoming Dolly, Corn, and The Woman in the Darkness (directed by Lan-Chi), along with Phoenix, Angela, White Tunnel, Herself, Big Girl, Omar, Silent Night, Happy New Year, Nature Dance, Huhu, among others. With more to come.
Drop in on Bicycle Studio, and Chin-Wei on Instagram, and IMDb. Also, check out the trailers for White Tunnel, Corn and Dolly.