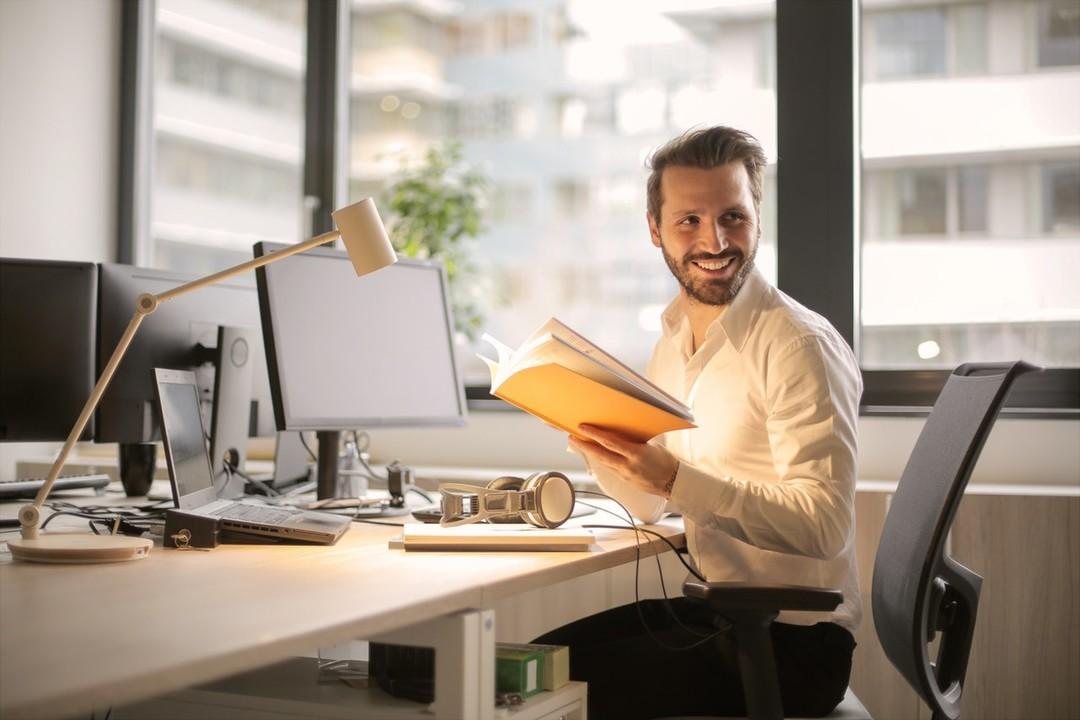 I am sure everyone here might be struggling hard with keeping a positive mind. With every morning you hitting snooze over and over again, dreading going to work each day, and you feel like being at work feels like the worst thing in the world.
Depressing, isn't it?
If this is you, then, you are certainly reaching a breaking point.
I believe we all need to be aware of our unpleasant thoughts and what exactly influences them. I personally think getting through the negativity is not easy and we need to find ways to combat the negativity with a daily reminder to ourself to not to get affected by our external environment.
Do not let your work stress drain your positivity. Manage your work well with ProofHub
I am well aware of the negative communications that occur in a majority of the work settings ― that is highly dangerous to physical and mental well-being. So what to do if you do not want to get attracted to negativity in your life? Get rid of cranky slumps and switch to positivity.
Let's talk about how to be positive at work to make sure negativity doesn't impact your life.
How to detox negativity at work
Start the day right - Dress up and show up
"Either you run the day or the day runs you." Jim Rohn
The early hours of the day will set the tone for the rest of your day - positive or negative. You are either likely to hop out of bed and plan the best for your day or hit snooze and dread for the rest of the day. Look up to people like Bill Gates, Steve Jobs, and Richard Branson and you will never hit the snooze again.
When you wake up in the morning, the serotonin (or happy hormone) level in your brain is at its highest.
Start the day right by mentally organizing yourself, tune into something happy, walk around, eat and drink healthy and also make sure to dress nicely for work. Introduce your body and mind to mindfulness and you can then let go of the negative thoughts. When you start your day right, you will never find your mind wandering away towards negativity.
Have control over your situation - Feed your mind
"The goal is to grow so strong on the inside that nothing on the outside can affect your inner wellness without your conscious permission."
There is always a perception of every situation that you have to make. You are the sailor and you have to sail the ship in any situation. The attempt to control the situation is within your mind and the power to consciously design your situations lies in positivity. And when you prepare yourself for any situation with a positive energy, you will soon make a good change in your life.
Keep the enthusiasm alive - Feel enthused
"Every man is enthusiastic at times. One man has enthusiasm for 30 minutes, another for 30 days, but it is the man who has it for 30 years that makes a success out of his life." — Edward B. Butler
It's all about your attitude. Lack of enthusiasm creates unhappiness and dissatisfaction. For instance, a major league baseball player named Frank Bettger, lacked enthusiasm and was demoted to the minors for the same. Being affected by this decision of his manager, he decided to build a reputation to be known as the most enthusiastic players in the league. And a day came when he successfully landed to what he wanted to and had a commendable raise, which was made possible only when he developed the power of enthusiasm for a better chance for himself.
Similarly, the power of enthusiasm will help you a great deal to keep you positive as you will have the feeling that there are a lot of good things planned than the negativity that is bogging you down. Create something to look forward to with enthusiasm that will trigger some sort of happiness.
Let go off negative people - Negative vibes
"Protect your spirit from contamination. Limit your time with negative people." Them Davis
Are you having those lower vibrations when you are around people who are negative? These people will always demoralize you from following your dreams and show you the dark side.
The old saying "birds of a feather flock together" simply means either people who are similar naturally find each other or people become alike over time. As the "neurons that fire together wire together"― surround yourself with positive people to develop a positive energy. Allow yourself to connect with more positive people every day!
Do not get grumpy and start acting on how to stay positive at work. Look at everything that comes your way with a positive spin. The more your practice improving yourself in a negative environment, the more you will find your path to the personal growth.
Figure it out, positive people are always more likely get to what they want out of life, and if by any chance they fail to, they never whine about it, instead, they still enjoy their lives.
Share with the tribe how do you clear the negative energy around you?
Author Bio:
Vartika Kashyap is the Marketing Manager at ProofHub and has been one of the LinkedIn Top Voices in 2017. Her articles are inspired by office situations and work-related events. She likes to write about productivity, team building, work culture, leadership, entrepreneurship among others and contributing to a better workplace is what makes her click.