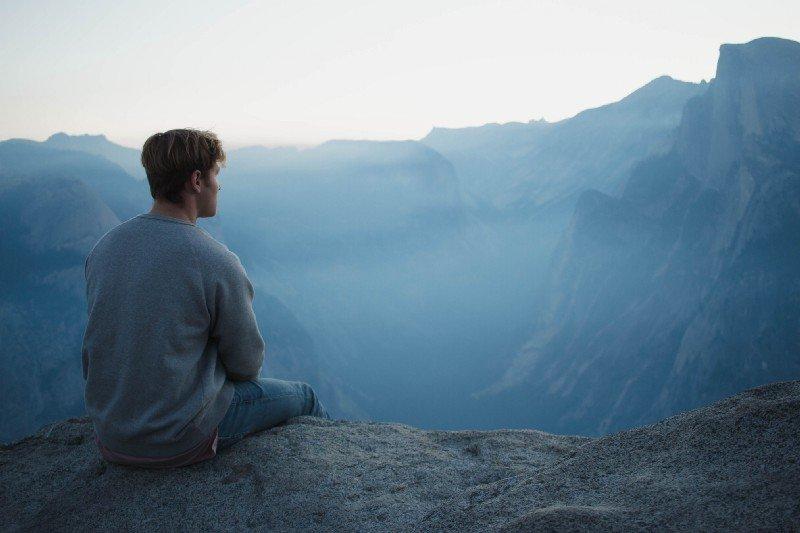 It doesn't matter how much time you are giving to a particular activity, if you are doing it all tired, and exhausted you will never be able to achieve the goals.
A lot of people usually have a misconception that being productive is all about managing time and their day well; it's a lot about managing your energy.
One of the articles on Harvard Business Review titled "Manage Your Energy, Not Your Time," shares four simple pillars to manage your life better that includes cultivating more energy.
Plan your work well to manage your energy better. Try ProofHub.
Tim Cook, Apple CEO, has superhuman energy. Once after working for long, he stepped on an 18-hour plane trip, then prepared himself with a shower in his hotel, for the next 12-hours of meetings. This is possible only because of his good "energy". How's that possible? Because, he focuses on the right things at the right time and manages its energy.
If you are bad at using your energy on the right things, you will still fall short of great work.
Failing to Manage your Energy
How we plan to spend our energy is a choice. Unintendedly, every day multiple times we are squandering our energy. With each passing hour, what we experience either drains our energy or energizes us. It's our choice how we manage our energy daily.
If you want to manage your life, you must learn to manage your energy.
During my college days, I was always the one energetic and playful, as if I had all the energy in the world. For any assignment or any exam, I could stay up for long hours without feeling exhausted. Now as I am growing, mother of one child, managing my marketing team at ProofHub and all other responsibilities, I find less of energy in me at times and I really wonder if I could manage it all before I end up losing.
You are here to mold the energy. How your life is playing out is the evidence of how you are doing.
Abraham-Hicks
So, a day I decided for myself that this is not the purpose of my life to spend my days exhausted and tired and this is surely not going to work in the long run. Anyone going through the same will soon suffer from burnout. You also need to decide something for yourself, else your productivity will steep down and you won't be even able to think in the right direction.
So, how are you going to bring the desired outcome? When you do not have the energy, how will you perform at your peak — all day, every day, to enjoy the life to fullest.
Without energy, do you think you will be able to manage your creative time, be able to enjoy the life to the fullest?
Definitely not.
Manage your Day
How do you manage your day in relation to energy expenditure? Plan your to-do list to actively manage what you allocate energy to:
Find how to prioritize tasks
Categories your to-do list according to importance and urgency
Keep multitasking to a minimum
Watch yourself to see how your energy levels ebb and flow
Address low-energy periods and restless hours
How to Refill your Energy Tank for a Powerful Day
You don't want to burnout!
It takes some efforts to take good care of yourself. As our body is an energy tank, it gets depleted by daily activities and stress, so it has to be refilled to keep you energized for all your daily needs.
Here are the things that you should do on a daily basis to avoid running into energetic trouble.
Let's dig in.
ENERGY HACKS
1. Emotional energy
Our emotional tank often gets drained because of endless problems like unexpected failures, the job you hate, losing promotion, and nagging stress. Here's how to restore emotional well-being:
Our emotional baggage can wreak havoc in our life. And that's where meditation comes in. Meditation is a way to see what is going on in our mind.
I meditate daily for a few minutes to calm down the intensity of my mind chatter. It has greatly helped me to observe and respond than to just react.
As we meditate, we get the power to notice how every emotion feels. When you are able to better connect with your emotions, this will make it easy for you to shift from negative reaction to positive responses. Tame your emotions through meditation.
Daniel Goleman calls self-awareness the keystone of emotional intelligence. Without being aware of your emotions, you can never manage them. Self-awareness of your emotions will make you know how you feel and make it impossible for your emotions to rule you.
Check-in with yourself by asking questions to yourself that revolves around your emotions. Label your emotions and listen to them what they might be telling you. Start by learning more about yourself.
2. Physical energy
Many people find themselves tired and exhausted every now and then. This tiredness is usually related to lifestyle.
Eat healthy, feel healthy
Take a look at your eating habits to gain a good level of physical energy. Your body needs sufficient fuel to keep moving, that includes: a nutritious diet, plenty of water, and good eating styles. Avoid eating processed foods and meals that negatively affect your physical energy.
If you are probably living an inactive life, feeling low in energy can be common because of no physical activity. Find a physical activity that you would love. You can get a huge boost to your physical energy at work you get away from your desk, walk to and fro or go for a small walk in your break. Get active and you can create a transformation for your own.
3. Mental energy
The benefits of having a good mental energy level are pretty much including happiness, focus, motivation, productivity, and increased willpower. You will likely be more successful in whatever you do.
I was not sure if hot water actually affects the energy level, until I began drinking hot water consistently. When we do not have the sufficient water in our body, our brain doesn't function efficiently, feeling the loss in energy.
This is especially true in morning. The first thing you should do when you get up is to drink a bottle of water to keep your body and brain healthy each day. Studies have shown that dehydration can make our performance drop.
Just make sure you drink 8 glasses of 8-ounce water or 2-liter per day to refresh your body tissues and feel energetic.
I absolutely hate it when I come to the office and start working on task A and suddenly jump to task B and then take up a meeting and drop the productivity of both tasks. If I do not make a plan for myself, I possibly bounce around on tasks causing mental exhaustion.
I mostly pre-plan my day hour by hour on project management tool — ProofHub, making sure I am working on the highest priority tasks and tackle inefficient tasks. And I successfully accomplish my day.
With these activities, you will strongly feel that, "I am strong and I can get away with anything energetically". Find out activities that fuel you.
So, how exactly, do you manage your energy?
Author Bio
Vartika Kashyap is the Marketing Manager at ProofHub and has been one of the LinkedIn Top Voices in 2017. Her articles are inspired by office situations and work-related events. She likes to write about productivity, team building, work culture, leadership, entrepreneurship among others and contributing to a better workplace is what makes her click.