Okay, let's get 2020 out of the way, and here's a New Year's recommendation—download Michael StClair's new single "Funky Señorita" then put on your buds, mix a long cool one, and turn it up to 11. Why? Because musician/songwriter StClair brings all his Afro-Cuban-Latin influences to every joyous beat and riff.
Remember when you first heard Carlos Santana's distinct guitar breaking through all those funky percussive beats and rhythms, and then the Latin-influenced musician unleashed the sweetest triumphant notes? Well StClair infuses all that joy into what he calls his "elektropica" brand of music. Run that around the block, "elektropica"—while it feels contemporary, you can feel traditional rhythms coursing through it.
It all comes from musician StClair's rich background. Caribbean-descended, UK-born, but North American shaped, award-winning songwriter/musician StClair says:
"Elektropica music is a product of me being UK-born with Jamaican roots. So, the first music in my DNA is Afro-Cuban-Latin, music that connects to me. Elektropica sums up where and what I've been through as a human—I don't have the blues from the Delta, and not everyone who is black is into hip-hop. But Elektropica is a combination of influences that I hope will connect with many others."
And that hope is based on one consistent in human history—migration and bringing one's culture, art and music to other worlds. StClair, who's performed and recorded from coast to coast and been a prominent member of '80s rock group The Extras and '90s stalwarts the Arsenals, adds his take:
"My own life has been fortunately dominated by immigration—my parents' immigration to the UK; my immigration to North America; and then my travels across North America and back to the Caribbean. In many ways, we're all immigrants, and we're bringing our ancestors' music, taking and filtering it through our experience, then adding and connecting to it, and giving it back."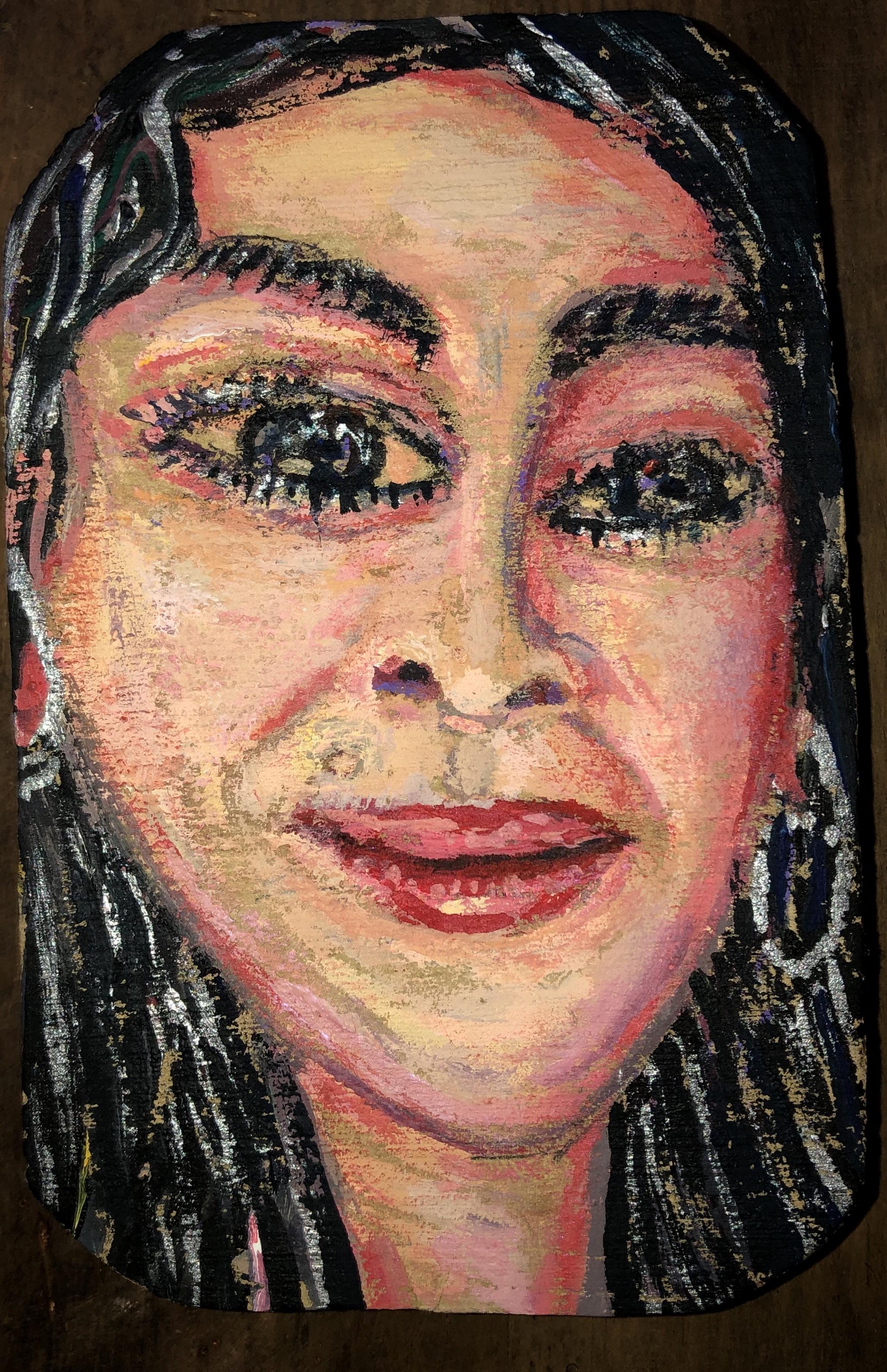 "Funky Señorita" is the first single off his upcoming CD, Shining, with two other singles to follow—"The Cat," a smooth jazz piece with a Jobim-feel, featuring Cuban pianist Pablo Cardenas, and "Look at Me Now," a Brit-jazz take on Ella Fitzgerald by Frangelica, with Jon Veasie on piano. All three singles underscore StClair's myriad of elektropica influences. For instance, Mike "Fatty" Adams, the drummer on "Funky Señorita," has been influenced by and is fast friends with Hall of Fame drummer Dennis Chambers who has performed with Parliament/Funkadelic, Santana and John McLaughlin.
StClair says Fatty brought that diverse influence to the first single, as he explains the alchemy involved:
"I used to play with Fatty in Toronto and he brought his experience and real drums to the single. Singer Trevor Kidd, who has played gigs with former Guess Who and BTO axeman Randy Bachman, performed the vocals. I played bass, guitar, and keyboards, and did the production. But back to the title's inspiration, and the original painting of artist Frida Kahlo as the first single's cover art. Every song or instrumental I write is born out of a title—even if it's just two chords. The 'Funky Señorita' title was inspired by working with a Chilean female rapper/bandleader La Bomba. Fatty and I had worked shows with her, and I always admired the way she ran the act with an iron filled velvet glove. She and Frida Kahlo are the strong women that are reflected in the song. I then gave the title and a basic melody to my partner Rachael who got the vibe of what I was going for and wrote these passionate lyrics."
"With her sweet taboo, her sexy style
And eyes that mesmerize/You better think twice/hot into the night
"Say goodbye to what you know/She's a perfect 10
It's not a masquerade party/don't let her break away...
"Here she comes, my Funky Senorita/Here she comes
Her name is Carmelita/Here she comes
She's smart and she's fast with her uptown class
My Funky Señorita"
Which comes to the cover art. StClair sent the song demo and lyrics to his artist pal Jeff Birkin who was painting in Mexico. The artist sent back a vibrant painting that resembles Frida with StClair now enthusing: "We get cross-currents again. Canadian artist Jeff creating a piece of art in a Latin country, the home of both Frida and Carlos Santana."
Birkin's original art may be used for the third single, "Look at Me Now," and StClair explains another part of the puzzle:
"We got the vocal by Frangelica. She and I wrote it together, with her doing her Manchester, UK version of Ella Fitzgerald. Thing is, I've met Brits who are soulful, and she is soulful people. She comes from a heavier British place."
As for the overall CD, Shining, the cover features StClair's own son who's facing the sun and looking at Acatenango a stratovolcano in Guatemala. After 2020's challenges, StClair suggests, "Shining the CD is about light. Thematically, we're all about looking at the light. My elektropica CD is a culmination of all my influences, of what I've loved and lost, and who I am today. We're storytellers and overall we've captured 10 stories that focus on the songwriting not the guitar playing. My skill now is as a writer/producer."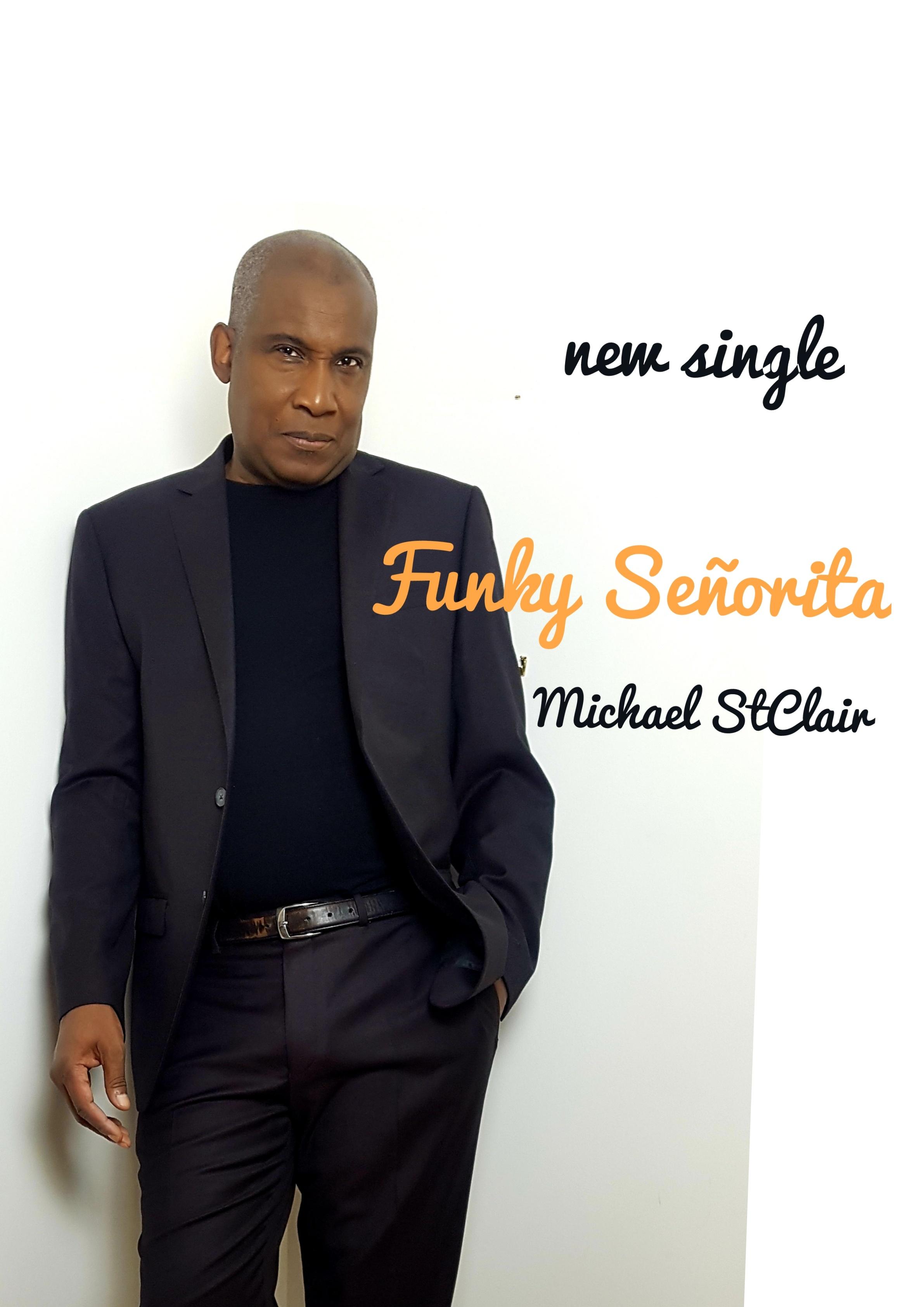 Affable StClair, who is now based in Victoria, British Columbia, explains the analogy of painting musical pictures:
"As much as I love guitar, it is now an important but only one piece of what I paint. I'm not that obsessed with guitar. My main art is the overall picture that's being painted. What inspires me, what is amazing to me is the picture painting. And hopefully increasing my catalog with songs that resonate with all types of people."
As an international entertainer, StClair has worked with a long list of talented artists including Paul Saunders, Micah Barnes, jacksoul, Elan Trotman, Percy Sledge, Ben E. King, Eddie Bullen, Ian Thomas, Etana, La Bomba, Erroll Starr, Del Shannon, Dianne Heatherington, The Coasters, The Drifters, The Crystals, The Presidents and Odaymara Pasa Kruda. StClair has also produced releases for The Arsenals, Juno award winner Otis Gayle, J.V. Dixon, Kiran, Matt Maxwell; and, he's worked on TV and radio jingles, and various demos and soundtracks. The top 10 hit "Shady Day" he co-wrote with Jacksoul (BMG) won him a SOCAN award in 2005.
As a seasoned but still excited veteran, StClair now knows and respects the music business, but has no delusions of becoming a rock star. So he offers some final tips for young musicians: "With a music business, that has no resemblance to the way it once was, one has to find the right balance of art, heart and academics to take part in the new landscape."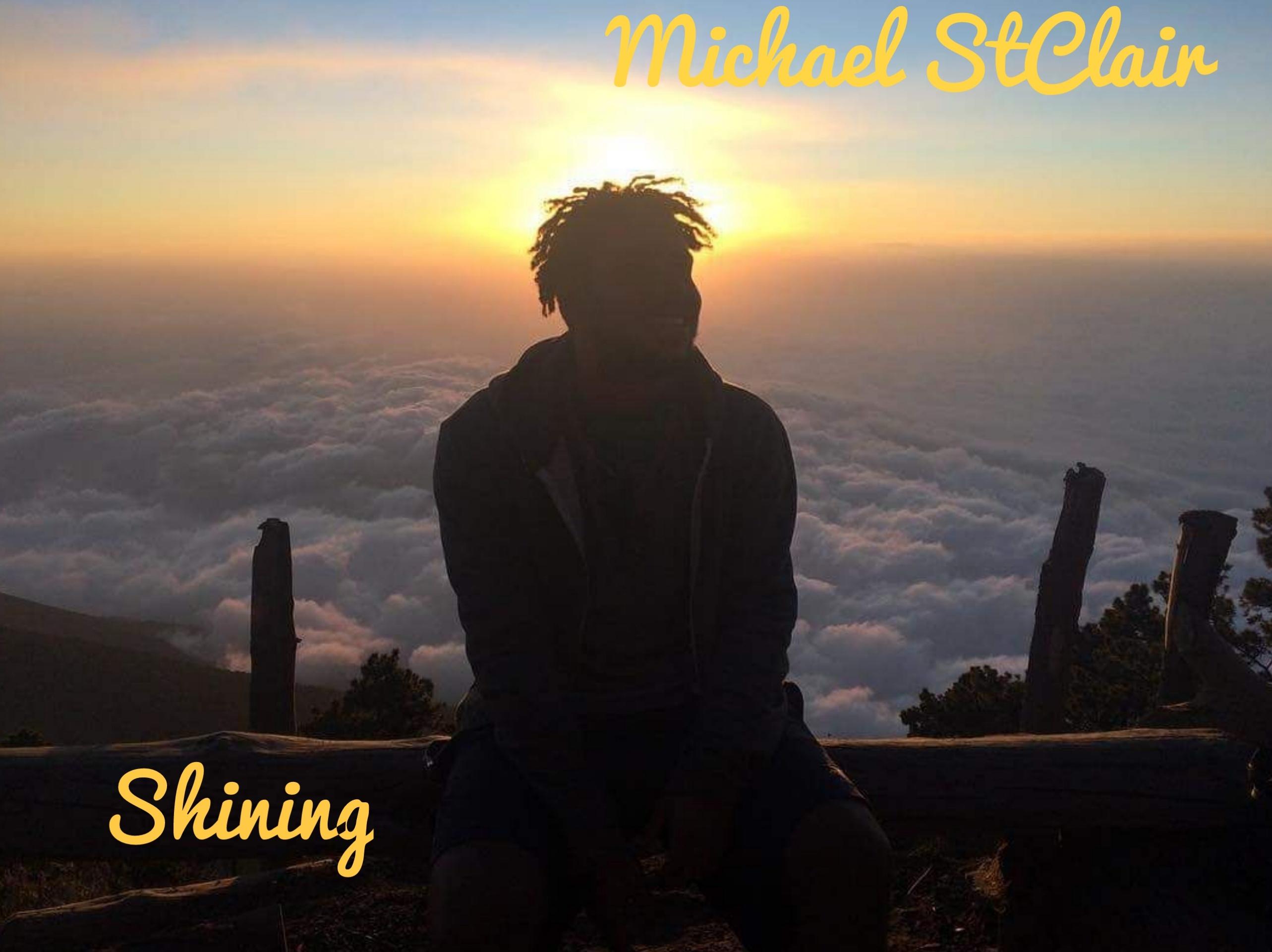 Michael StClair's "Funky Senorita" is available on major streaming sites, including: HearMeNow, Spotify, Apple Music, iTunes, Amazon Music, Pandora, and Deezer. And, downloads also available at Bandcamp.
Drop in on StClair's website, and check out his social media links, including, Instagram, Facebook, and Twitter. Credit for Funky Señorita cover art—©2020 Jeffrey Birkin.