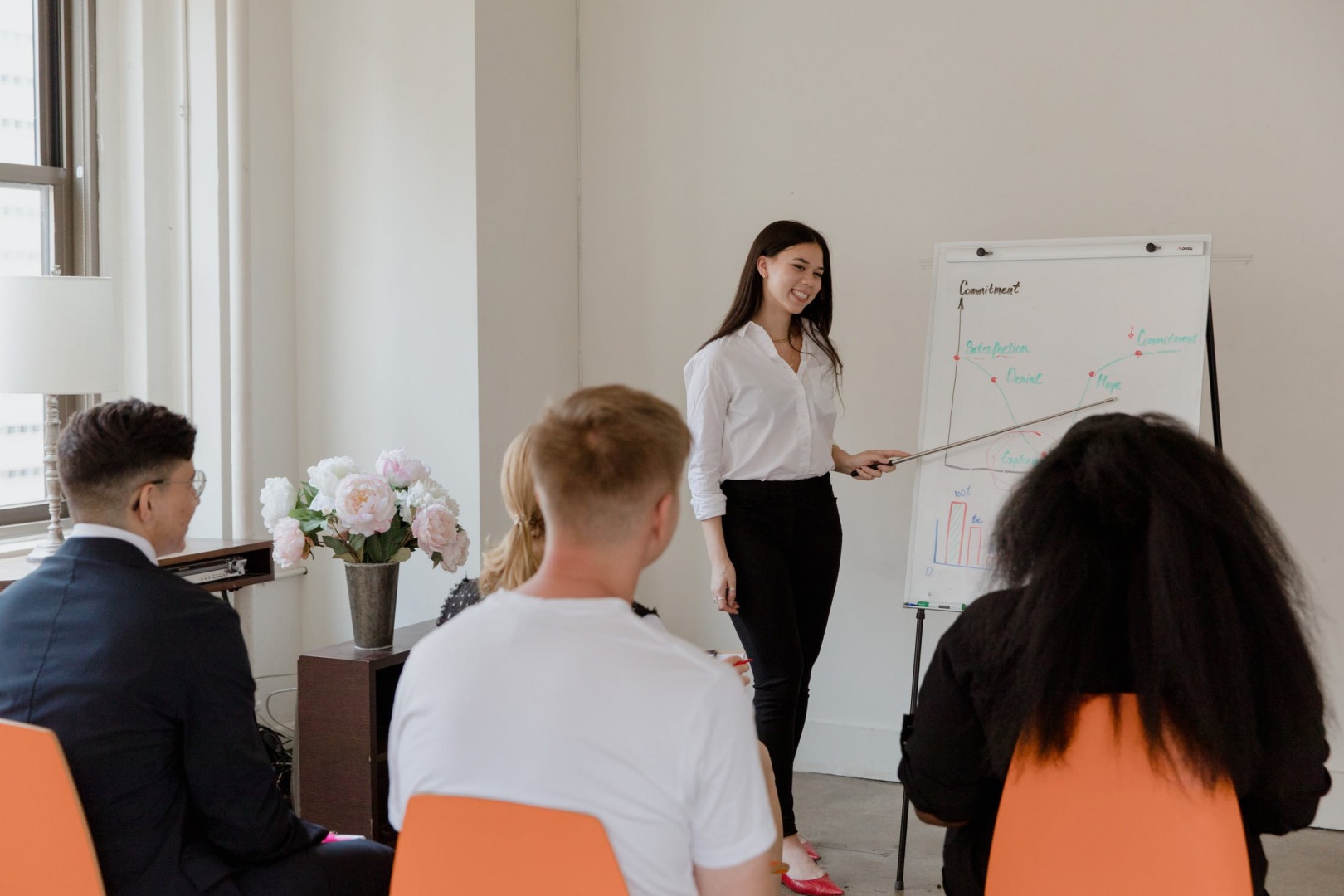 The founding team includes the founder and a few other co-founders with complementary skills to the founder.
Each member of the founding team is important, as they are part of the group who will build the success of your company.
One of the biggest mistakes in assembling a founding team is not thinking through the need for skills but instead settling for who is around.
Most startups that struggle over team issues fail because co-founders didn't know each other first, (spent time together in a Startup Weekend, worked together in an incubator, etc.) but instead jumped into bed to start a company.
Everyone has ideas. It's the courage, passion and tenacity of the founding team that turn ideas into businesses.


Some years ago, during negotiation training, the tutor introduced what he described as "the negotiation ritual". This described seven steps that needed to happen if one wanted to complete a successful negotiation. He claimed that while every negotiation is different and the time and effort to complete a step will vary in each instance, any attempt to skip a step or jump ahead will fail, and the parties will have to backtrack and address the missing pieces (in order) if they are to succeed.
Remembering this made me wonder if there is a ritual(?) involved in establishing a founding team for a startup business. Building a team is not simple, keeping it together and effective is even harder. Too often problems arise from someone's disappointment when another fails to perform/behave as expected.
As I thought about this, the mnemonic PIMP, as in "Pimp my team!" entered my head. I think this may be a checklist as much as a ritual, but I see a sensible sequencing to the parts. I also believe that if not all are addressed, the team will likely falter at some (early?) step along the startup journey.
PIMP stands for
PURPOSE
INPUT
MOTIVATION
PRODUCT
In practice, Step 1 is:
Do all team members share a common purpose, or at least have purposes compatible with the endeavour? The alignment you achieve here is the oil that eases the difficult decisions, pivoting, etc that will be needed when things do not go to plan – and this will happen, probably more than once.
Step 2 is:
Do the team members understand who is inputting what to the endeavour. This may be expertise, resources, time, reputation, network, etc or indeed any combination of those. This requires discussion between the parties and the bigger the team the more complex the process, but there is nothing more pernicious than the perception that someone else is not pulling their weight in the endeavour.
Step 3 is:
How is each team member motivated and what do they want to get out of the endeavour? Not everyone works for the same reason. Understanding what needs to be in place or in plan to satisfy the team members is important, but then so does understanding the opposite ie what they don't want to see happen.
Finally, Step 4 is:
What is the product the endeavour is going to deliver? This does not need to be down to the n'th level of detail, but enough that when the team members are asked by others, they tell the same story. The product could be something physical, a service, an experience, but essentially it is what does not exist currently and the team will be working together(!) to create.
~~~~~~~~~~~~~~~~~~~~~~~~~~~~~~~~~~~~~~~~~~~~~~~~~~~~~~~~~~~~~~~~~~~
I think that, as founders, if you have not completed all those steps or tried to skip any then it is easy for cracks to appear in the team when it experiences any form of stress. That does not mean the team will immediately break, but it might. More likely you will see a drop in the performance of some parties and emerging disconnects. All this is happening at a time when you need to team to be at its best!
I would really like to know if this resonates with you, and what would you change or add?