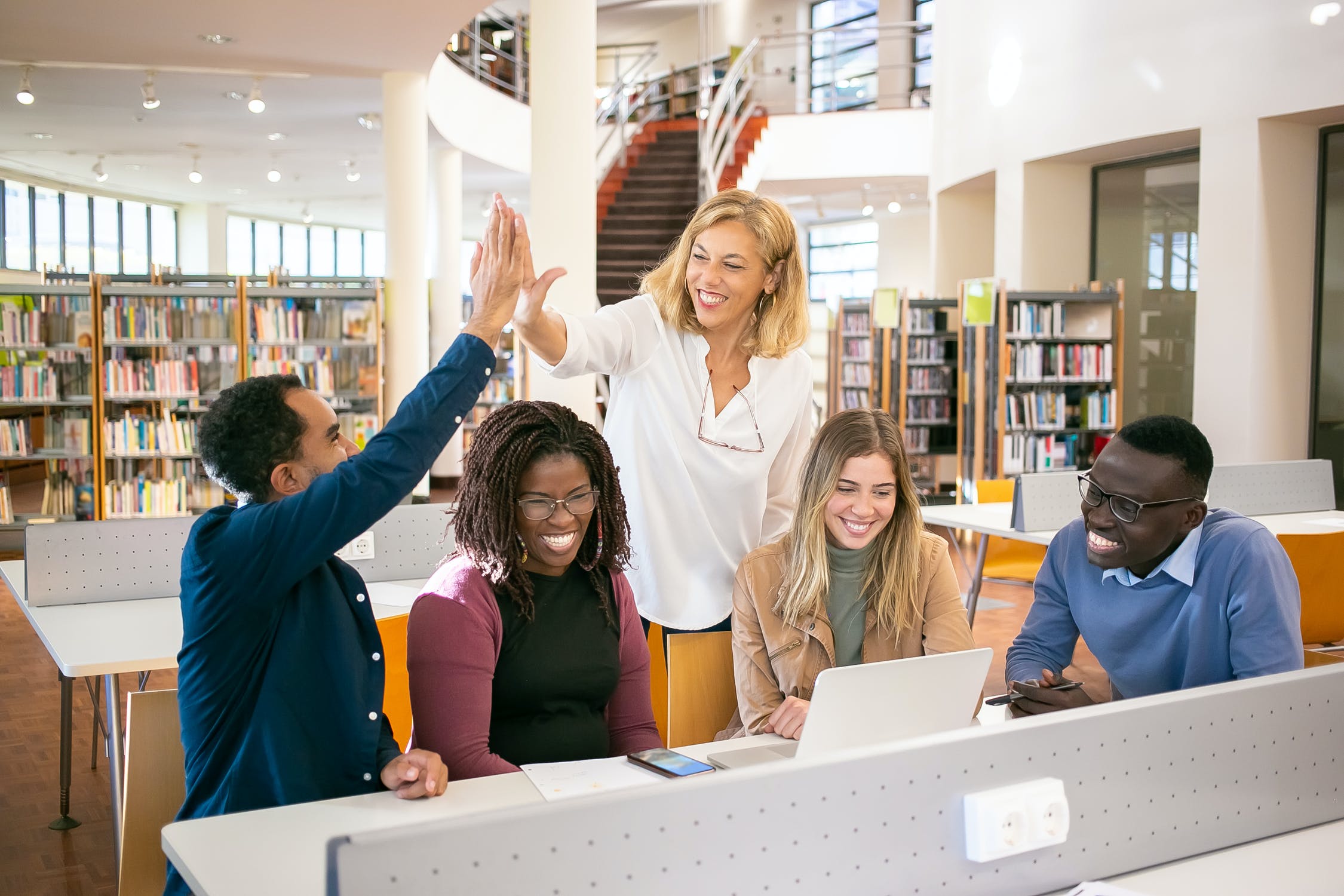 Elon Musk. Jeff Bezos. Jack Dorsey. Bill Gates. Mark Zuckerberg. Marc Benioff. Steve Jobs. Larry Ellison.
These are the people the business community continues to hold in the highest regard as successful. And by all accounts, they have all created enormous wealth, ubiquity, and legacies as super wealthy, super successful entrepreneurs. But what about the rest of us? The ones toiling away on LinkedIn just trying to make enough connections that lead to phone calls that hopefully lead to enough sales to keep the lights on each month. Constantly shifting our messaging and approach to be just a bit more relevant than the day before, especially with more competition stomping onto the market armed with every YouTube how-to, all the best gurus' courses committed to memory, and the belief that in 30 days or less they, too, will begin to see revenues coming in like a tsunami. Because that's what happens if you just put your head down and grind, right? Right?
One of the biggest lessons 2020 taught me was that there is no plausible "get rich quick" scheme on the planet that can help you build a brand and the type of credibility it takes to not only woo customers but keep them. Sure, you can do something splashy, blow thousands of dollars on a slick sales funnel, and beat people over the head with your messaging of greatness until they purchase your product only to find out that you can't actually walk your talk and they've been had. There are no shortcuts to scoring real customers. Those ride-or-die-buy-all-the-shit-tellin-my-mama-auntie-uncle-and-cousins-about-you kind of customers who relate to your story, believe it, and are more than happy to part with their hard-earned cash because they know for a fact there will be a positive return on their investment.
So, What is Success?
I was watching a hilarious, Black, female comedienne last night named SOMMORE. Almost buried in the ridiculousness that is her particular brand of comedy she said something incredibly profound that actually prompted this article.


Success to me is the ability to pay my bills, have some leftover to party on Friday night, and not have to ask another motherf__er for nothin'!


Believe me, it was hilarious on the comedy special, but it literally kept me up thinking about it until the wee hours of the night.
Success has to be a definition we create for ourselves and our specific situations. Only we know our deepest motivations. Only we know how hard we are willing to work to achieve a very specific level of success. Only we know what victory will feel like once we achieve that level. Where I believe we go wrong as a society and as business people is defining our success based on whom business or society deem as successful.
I'm 51 years old. Do I honestly think that I have enough energy and life left to achieve all that Bill Gates has achieved even if I do have a similar level of drive? Yet, my success is held to a standard set by society, not me, in order to join that elite club of successful businessmen.
I have to admit, this screwed me up for years. Having supported a number of super successful and wealthy CEOs during my time as their Executive Assitant, I became a bit deluded by it all. Sitting arms-length away. Having my calls taken because I was so-and-so's EA. Having a budget of my own of millions to oversee. Name dropping (where appropriate) to exact a specific outcome. And having my name attached to that of a multi-millionaire/billionaire CEO is something that, I won't lie, provides a level of access and delusion of grandeur that most in my profession will never experience.
Once I left the chair and became the CEO of my own companies, I still operated with the same mentality and definition of success. My goal was to replicate the levels of success of the CEOs I supported all those years. Completely disregarding the fact that I didn't attend an Ivy League school and, therefore, didn't have the access and network my bosses did. Completely disregarding the fact that I grew up poor on a working, Texas farm, raised by my elderly grandparents, with their values and worker mentality instilled in me from an early age vs. my bosses whose entrepreneur/doctor/lawyer/MBA-grad parents taught them everything they knew about business, made prominent introductions, and saw to their children's' success through education and access. Success isn't completely dependent on your upbringing, but it's certainly influenced by it.
The Definition of Success
suc· cess | \ sək-ˈses \
1: degree or measure of succeeding; favorable or desired outcome
also: the attainment of wealth, favor, or eminence.
2: one who succeeds
Webster's definition of success isn't that lofty. "Favorable or desired outcome." That's the phrase that sticks out to me the most. Specifically "desired outcome." So therein lies the million-dollar question. What actually is it that you desire in order to be successful in your own life? Is it money? If so, how much? Is it fame? If so, to what level of fame would you like to ascend? Is it brand recognition? If so, is that local, regional, or global recognition?
It's important to understand that success shouldn't be an external comparison with someone else's success. It needs to be defined by you, where you are, what your reality will provide, and where your heart, grind, focus, environmental factors, and access will take you. This definition will change over time according to circumstances often beyond our control. And that's okay. But the definition of success needs to be created by us, individually, based on the factors at hand, acknowledging a percentage above and below that definition where our arrows may land.
Redefining Success
I recently posted an article called "I Quit. Everything." that was, essentially, my mea culpa for chasing the exactly wrong definition of success. Someone else's. What YouTube told me was successful business practices and revenue amounts. My epiphany was that I had already achieved a level of success. I have a captive and pretty vocal audience. I have repeat customers because they know that anything I put out is authentic AF, tried, and tested, thus the share. They know that the rather choice words I use aren't because of some sick, guru fellatio with Gary Vee or Tony Robbins or Kevin David. They're words I've actually earned during 27 years of being someone else's bitch (yeah, I said it) and managing to craft a successful business that has grown exponentially over the past 4+ years.
The car accident I talked about in the article has also led to some blatantly honest, much-needed introspection. What exactly was I chasing all these years? After 27 years as an EA, what was the success? As an entrepreneur now, what am I actually passionate about and what does success look like at this point in my life and career? In the past two weeks, I have been able to answer those questions, the most important being "What am I actually passionate about?" For the longest time, I wasn't able to answer that question with any real unadulterated, expectation-free, society-devoid, level of honesty. But after some tears, realizations, some difficult internal/external conversations, LOTS of champagne, and some long, introspective walks, I realized that my success is simple. Almost as simple as SOMMORE's definition. Wanna hear it? Here it go.
Success (right now) is making enough money to financially retire my mother, emigrate to Portugal, buy us both dope, multi-level, adjoining townhouses with a view of the water, afford several trips throughout the Schengen region by plane or train each month, enough money to cover any rainy day thrown at either of us, and a life that affords me the opportunity to continue to teach, inspire, and design products that improve the lives of others. There ya go. No gazillions of dollars. No TV appearances. No billion-seller product. Just a simple, comfortable life with enough money to eradicate any form of worry.
For many reading this, that will sound like hogwash. And that's okay. Remember, it's my definition of success. Yours may be completely different, rife with expectations and large numbers, and "go big or go home" mantras dominating your headspace. To that, I say, "Do your thing!" You'll receive absolutely no judgment from me. I've been there, so I get it. I would only caution that you make sure the definition of success you seek is a definition you've crafted yourself, intentionally, and are putting the steps together to get there on your own terms.
In Conclusion
Success is a powerful word. And depending on the definition and credence you append to it, it can be a life- or career-affirming one as well. True success is driven by passion, focus, and that inexplicable power we all possess to make shit happen. It's when we get deluded and pulled into others' definitions of success that we actually lose the whole purpose and meaning of success...like the definition said...a favorable or desired outcome. Make sure the outcome you desire is one filled with passion, learning, a few bumps and bruises, immense growth, and a payoff that aligns with your expectations. It's not just money. It's not just fame. It's not just ubiquity. It's being able to wake up every morning a percentage or two more excited than you were the day before about achieving your goals. It's going radio silent when it's time to focus and get shit done, instead of being pulled into other people's overhyped paths to success. It's being self-aware enough to know that you'll never achieve Bill Gates' level of success and being 100% okay with your far more meager definition of success. And while all that money would be nice, peace of mind, a resolved heart, and a passion to tackle the next challenge are worth far more in the grand scheme of things.
Redefine success for you. Take everyone else out of the equation. Write it down. Plot your steps. Get some accountability and community. And make it happen...on your own terms. No one else's. If you don't know what success is in your life I can say, unequivocally, you have some serious work to do. But once you do it, it will change your life...forever.
Oh...and another thing. Delete all these gurus off your socials. Your success comes from the unique voice inside your head and the definition you create. Stop clearing space for those just siphoning your hard-earned cash from your accounts allowing you to remain unclear and inactive in your individual success because you're looking at the blueprint they sold you as the holy grail. Seriously, STOP.