Two words that represent the brilliant paradox of humanity—Nothing. Everything.
In director Ridley Scott's epic movie, Kingdom of Heaven, which brilliantly captures the battle for Jerusalem in 1187, the Crusading Christian army, which held the Holy City, is pitted against Saladin's Muslim army—the great Saladin was the de facto Caliph of Islam, at the time. After a bloody battle, the two adversaries finally agreed terms, Balian of Ibelim presciently asks his adversary, "What is Jerusalem worth?" Saladin replies, "Nothing." He steps away, then stops, smiles and adds quixotically, "Everything!"
From a rational secular viewpoint, Jerusalem the city as a geographic location, as hard rock and cold stone, was almost worthless—Nothing. But from a spiritual and emotional viewpoint, Jerusalem was—Everything.
Most noteworthy, those two words were also used by Armenia's President Armen Sarkissian in a video teleconference call this week titled the "Post-pandemic World Order: Transformation Scenarios." Sarkissian is a world-renowned physicist, computer scientist and global statesman and also a former professor at the University of Cambridge. And, he notes that Saladin's ancestry can be partially traced back to ancient Armenia; in fact, Saladin left a plaque above St James's Armenian Monastery door in Jerusalem, to protect it.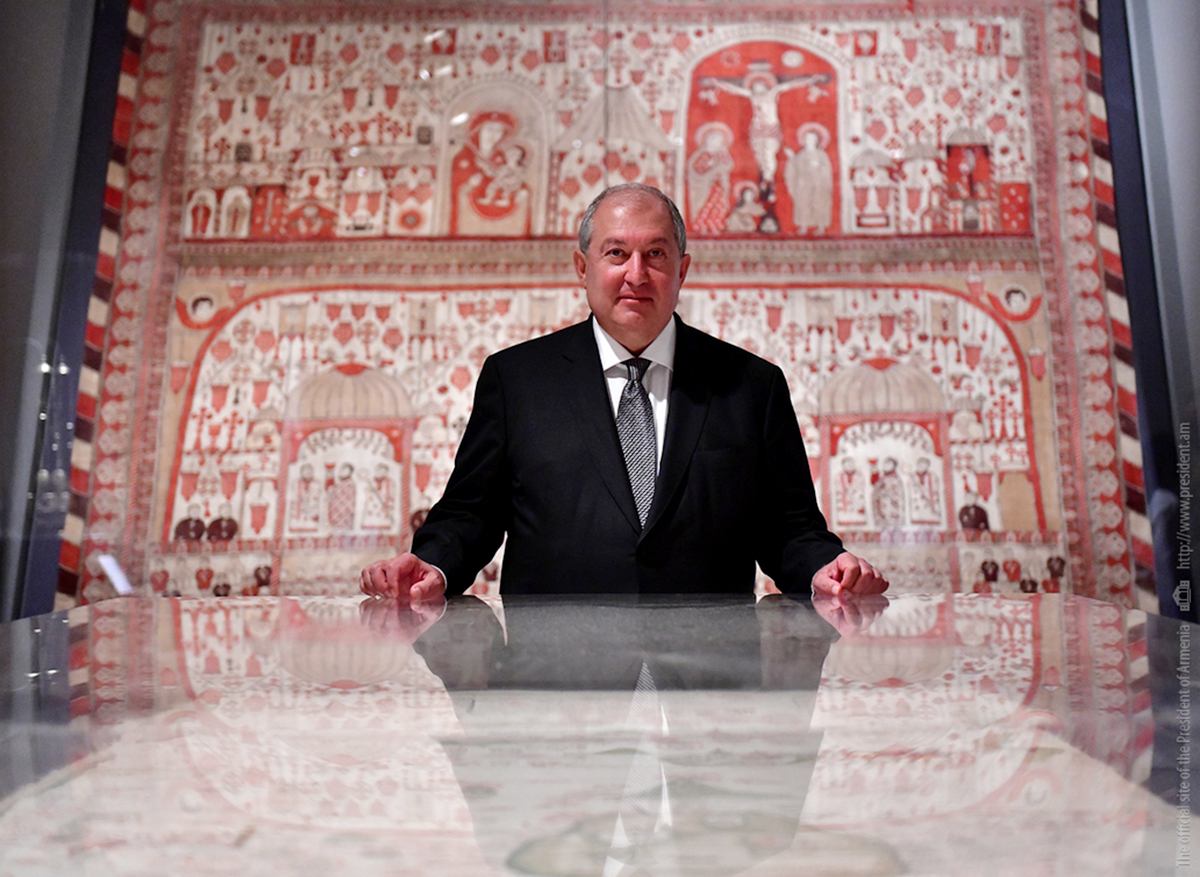 So, Sarkissian knows both his history and a parallel to today's worldwide pandemic challenge. During the teleconference/webinar that was hosted by Armenian-American innovator Armen Orujyan, founding CEO of Foundation for Armenian Science and Technology (FAST) in Yerevan, Sarkissian strongly warned, that despite loosening of lockdowns, that this pandemic is much more complicated than just a "medical and health issue."
Furthermore, Sarkissian emphasized that the Covid-19 battle is much like the battle for Jerusalem, offering, "In 1187, after many lives lost and a heavy battle, the Christian-held city of Jerusalem was about to fall to Saladin's army. Negotiations were held between Balian and Saladin." Saladin preferred to take Jerusalem without any more bloodshed. And even though his rise had been bloody, he disliked violence for violence's sake, apparently once advising his son Zahir: "I warn you against shedding blood, indulging in it and making a habit of it, for blood never sleeps."
It seems like the Christian defenders, however, refused to leave the Holy City, vowing to destroy it in a fight to the death rather than see it handed over peacefully. But after consulting his council, and more negotiations, Saladin proposed peace and handover terms that were agreeable to Balian. And that's when director Ridley Scott inserts that conversation about Jerusalem's worth in his movie, Kingdom of Heaven.
As a result, Sarkissian suggests how those two words also apply to the Covid-19 pandemic:
"What is this virus—we've been having them for thousands of years—and more people probably died from pandemics in the Middle Ages than now. So, as another virus, it's 'Nothing.' But the world has changed. 'Everything' has changed. Because the world has changed, we're globalized and interlinked, with crowded huge cities and malls. We move very fast, with huge numbers traveling. So, it's the same story, the pandemic is nothing, another virus. But today it has become everything because our world has changed in a short period of time. And, this pandemic is having and will have a huge impact on economies, culture, health care, our future plans. The coronavirus is one of the consequences of our changed world. It's nothing but it's everything!"
As a result, the Zen paradox of the human condition summed up in two simple words
President Sarkissian was one of the co-creators of the 1991 Tetris spinoff game Wordtris, and even suggests that "the time of smart games is coming and they will matter, as educational games will be more important." Sarkissian feels that we are now entering a new world, and that exciting and developing technologies like artificial intelligence will actually help us identify new viruses quicker.
Above all, he cautions that jumping to conclusions about how our world will look post-Covid-19 is "premature," adding, "The old ideas will be washed away by this virus. This is a message from god that something is wrong on this planet. The world will not be the same as before—we cannot go back. The coronavirus is one of the consequences of a changed world. The virus is also a TEST for us all as individuals; as families—living in a small flat, how will they survive; a test about how good you are as a neighbor, a test of how friends work together; a test of humanity, and how culture (theater, music, cinema) is experienced; a test for businesses that are suffering hugely; and, for Governments. With or without the virus, the world is already moving to huge change. So, for sure, the world will be dramatically different. Pandemics will come, and we must be ready. But, if we want to succeed, we have to change ourselves!"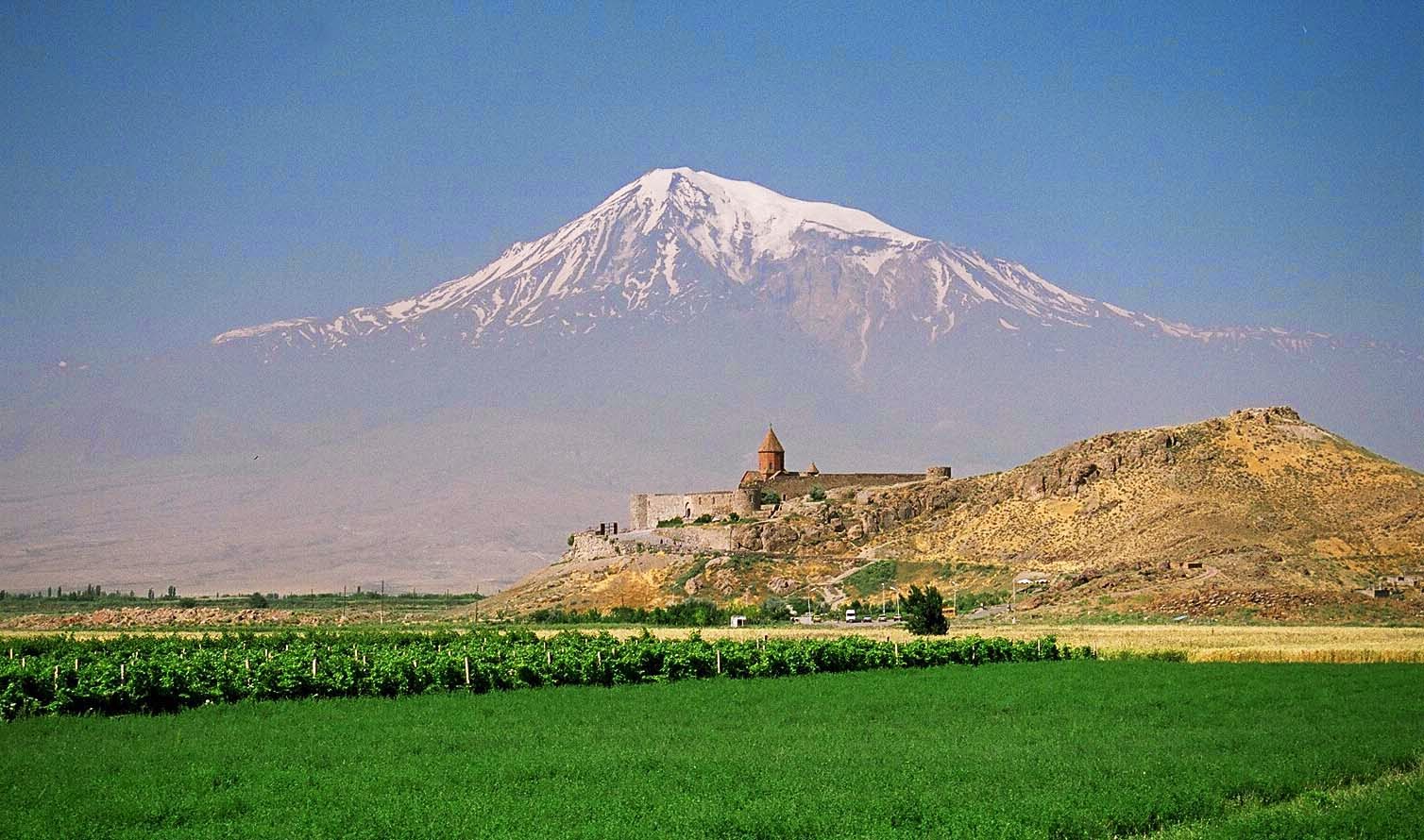 Finally, always optimistic Armenian President Sarkissian concludes, "The most important things in our lives will happen in our future. This pandemic is tragic and a huge difficulty. But the future can be wonderful if we handle it right and learn lessons about life and Nature."
Even more, if we solve the paradox of—Nothing. Everything.
This Futures Studio webinar was organized with FAST—drop in for grant, investment and other opportunities. And, author/blogger Ashley Jude Collie's new sci-fi, dystopian novel, REJEX, is available on Amazon (US) and Amazon (UK), and Amazon worldwide.