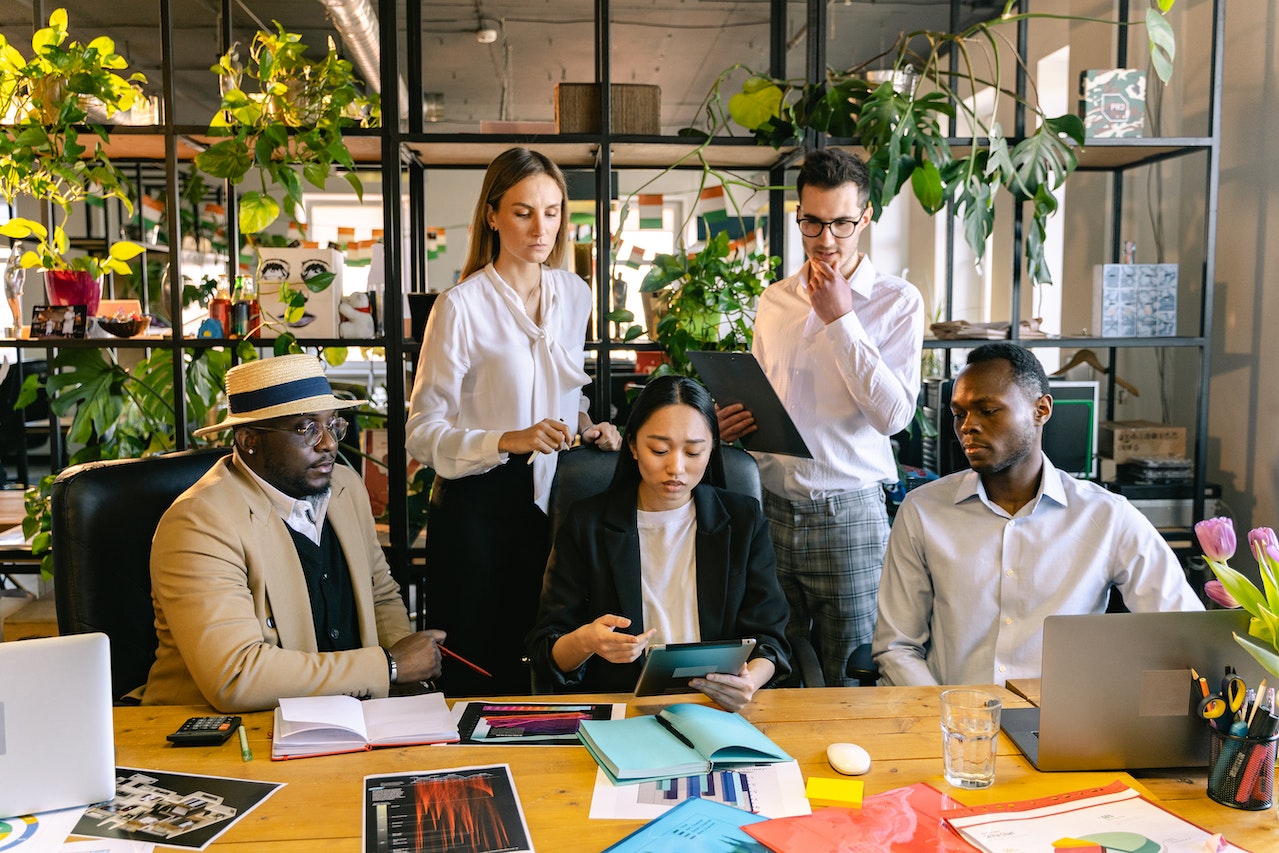 Real estate management software and PMS systems should be the number one tool for landlords and property managers to streamline their main operations and optimize workflow.
However, how do you choose the most effective solutions when the market offers numerous options and PMS products? Whether you want to get an already existing product or design your custom software, let's talk about what makes property management software great and worth investing your money in. Read on what 8 features are an absolute must-have for PMS systems and the benefits of creating custom real estate management solutions.
Why Should You Consider Custom Property Management Software?
If you've been shopping around for quite some time, you have noticed that it's difficult to find a PMS product that seems like a perfect fit for your needs. While there is some well-optimized software that will suit a small business or young entrepreneurs, a larger-scale real estate company might benefit from developing a custom property management system.
You can use PMS in various businesses, including hotels, vacation rentals, private homes, apartment complexes, commercial buildings, and industrial property. Learn more about various real estate management software solutions and how to build one in the comprehensive guide: https://otakoyi.software/blog/practical-guide-to-real-estate-management-software-development.
So, Why is a Custom PMS Tool Better than the Pre-Made Solution?
It's tailored to all your needs and preferences, allowing you to automate time-consuming tasks and provide unique solutions;

Custom PMS growth with you, adapting to new needs and business scale;

It requires fewer additional integrations compared to off-shelf solutions, as it was crafted with compatible technology in mind, fitting your current business scale;

It might seem like a bigger investment at first glance. Yet, it pays off in the long run, empowering your business to operate at its full potential and accelerating company growth.
8 Must-Have Property Management Software Features
Property management software has limitless potential for intruding out-of-the-box features and cutting-edge functionality. Since naming all possible tools and solutions will take too much time, let's focus on the eight main features most PMS users consider life-changing.
1. Maintenance Management
An efficient PMS system should include various maintenance management tools, including:
Receiving maintenance requests straight from the tenant, allowing management to address issues promptly;

Assign maintenance tasks to in-house staff or outside vendors;

Edit job requirements by adding notes, updates, or pictures;

Notify tenants and technicians about upcoming maintenance work;

Built-in billing tools to pay outside vendors.
As most maintenance requests are unexpected issues, such a feature allows landlords and building management to react to accidents and mitigate damage much faster and more efficiently.
2. Rent Collection and Management
No PMS solution can be called effective if it doesn't include a rent collection feature. It's taking away the headache of constant reminders and frustration with late payments.
With the rent collection feature, property management can easily monitor and collect tenants' rent, staying on top of each unit. The functionality might include numerous customized tools. Yet, the most common ones include:
Upcoming rent reminders to all current tenants;

Automatic payment systems;

Easy access to rent collection management with a mobile app;

Rent rundown for tenants, featuring additional fees and bills.
3. Online Leasing
The eLeasing feature is crucial for onboarding new tenants. It enables the marketing of vacant properties and units through online listings and facilitates the easy submission of rental applications. With eLeasing, property managers can:
Receive all the applications online;

Automatically screen profiles to find eligible tenants;

Digitally conduct and sign the lease;

Store all leasing-related documents and access them at any time.
This feature reduces paperwork, attracts potential tenants, and accelerates the whole leasing cycle.
4. Accounting Tools
Accounting is a large aspect of property management. Therefore, PMS systems have robust accounting tools designed to help landlords and property managers with the following:
Vendor or technician payments;

Bank account reconciliations;

Account management;

Integrations with various accounting software;

Reporting tools.
5. Property Marketing
An efficient PMS system enables landlords or property management to market real estate and available units on various online platforms. With marketing tools, it's easy to place listings on MLS websites or apps, connect with potential tenants or real estate agents, boost your proposals, monitor activity and engagement, and more. Introducing a property marketing feature allows you to connect with major platforms and manage the success of your listing without using a third party.
6. Owner Portal
It's not an administrative panel for property managers that streamlines minor requests or tasks. The owner portal allows business stakeholders or owners to access all crucial reports, monitor operations, and overall access any data they might need. It enables owners to be in the loop with all business processes, informed about any changes, and organized.
7. Tennant Portals
Communication with tenants can be such a headache. By centralizing all communication in the tenant portal instead of emails, messenger apps, or texts, PMS creates efficient and optimized space for managers to stay connected to the tenant network. The tenants portal might include:
Notifications and reminders about rent, upcoming maintenance, or new building rules;

Dashboards with all crucial data, like rent breakdown or lease details;

Easy access to the documents;

Contact the field to leave a request, submit a form, or contact property management;

In-app chat.
8. Data Analytics
Property management software provides robust reporting and data analytics tools to help landlords and property owners monitor facility reports and make data-driven decisions.
Those 8 features are the most significant functionality for property management software that can make or break it. Yet, some businesses and large-scale real estate companies might benefit from additional features like housekeeping or inventory management.
Benefit From PMS Development Outsourcing Services
If you feel that off-the-shelf PMS solutions won't do your business justice, consider hiring an outsourced development team to create a custom property management system. Outsourcing Proptech development will significantly cut production costs while you will get affordable, customized, and optimized according to your needs property management software.
Whatever direction you choose, either a pre-made PMS or a brand-new custom system, empowering your business with cutting-edge property management software will accelerate your success. Doing business worry-free won't be a dream anymore!