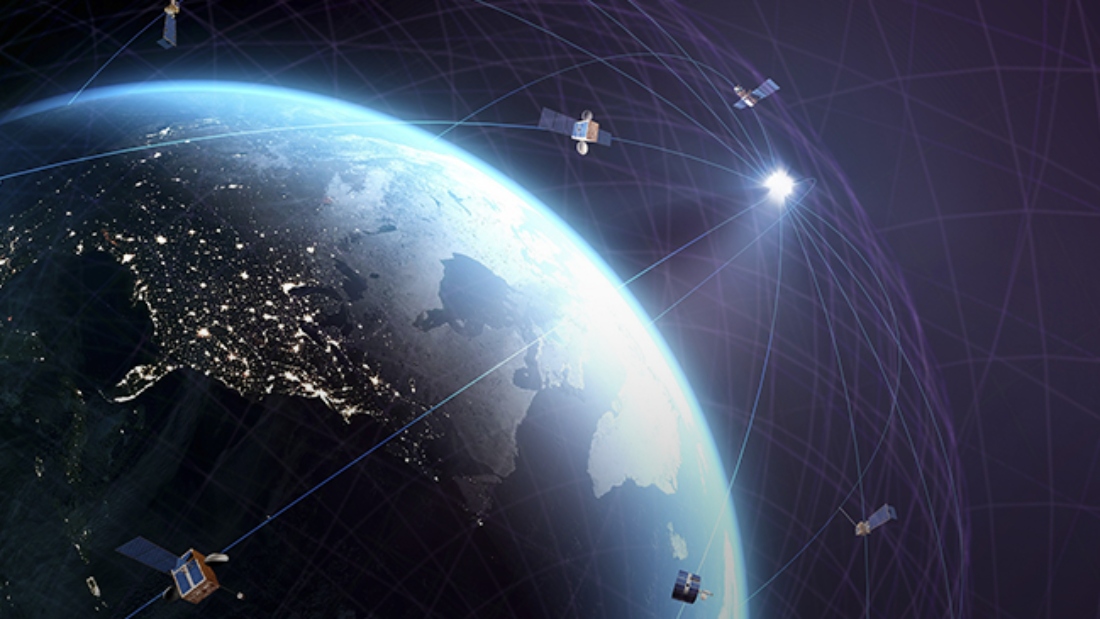 In the space of just a few decades, we've moved from a world where citizens are fortunate to enjoy wireless data access at all, to enjoying the ability to access the internet just about anywhere. And with data now so critical to everyone's lives we also understand the imperative to democratize data access to every citizen and in every country across the globe – indeed this has provoked dialogue around this accessibility being an essential utility or moreover a basic human right. And there remain challenges. As it stands, universal data access can require bulky devices – and large wallets. And in some places, high bandwidth just isn't a reality – yet.
Thankfully, fast and affordable data access is steadily coming to every corner of the world due to the acceleration in technological convergence, and in particular, a mix of technologies including satellite non-terrestrial network (NTN) and fixed wireless access (FWA) which is changing where and when ordinary citizens can get access to ever-faster internet connectivity, alongside the rise of ever more capable application-specific integrated circuits or ASIC 's.
It Works, at a High Cost
In cities in developed countries, fast internet is usually a given – through fibre or mobile 5G networks which additionally afford embedded benefits across reliability and security too. However, things can quickly thin out the more remote a user is, resulting in users being more reliant on slower technologies, or indeed non-terrestrial (satellite) connections.
This means that not everyone has equitable access to the internet, and that some businesses that need data connectivity for day-to-day operations are constrained by unreliable services, slow connections, cybersecurity risk exposure – or excessive access expenses. Or worse still – that there are locations where certain types of business just simply isn't viable.
Citizens who do have access to data connectivity are at risk of being left behind – including as per the United Nations Sustainable Development Goals where the UN is aiming for universal connectivity by 2030. Enabling connectivity also unlocks actualisation opportunities for ESG impact especially environmental sustainability goals - for example sensors can monitor water quality in remote places, or forewarn about forest fires to enable a more rapid response.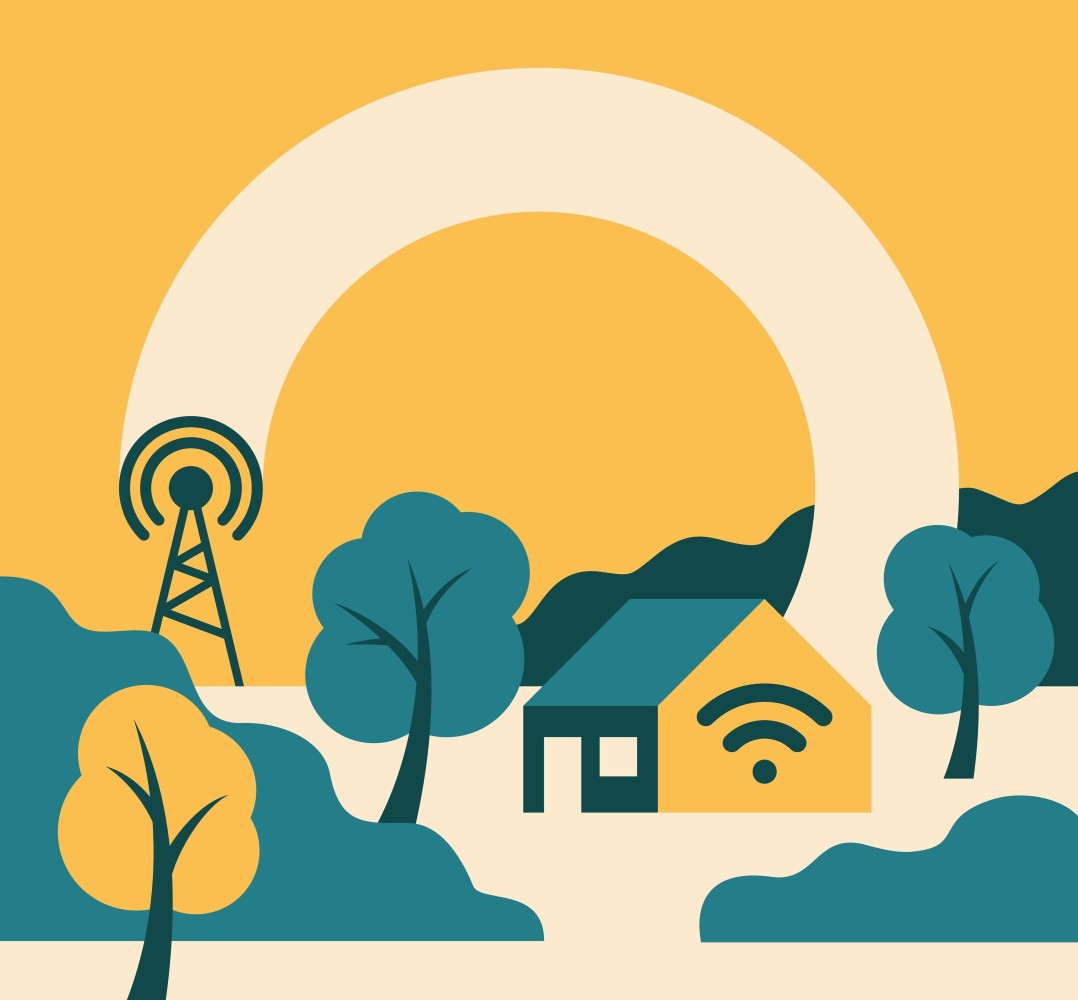 Satellite and Mobile are Converging
It is neither sensible nor feasible to equip every global location with fixed-line fiber nor would it be environmentally friendly to do so. Wireless is a different matter though and, yes, satellite communications have been an option – but the receiving devices have been relatively bulky and power intensive to operate.
Recent amendments to the 5G standard that drives mobile wireless intends to change that by enabling satellite connectivity from an ordinary 5G device. The advancement of 3GPP Non-Terrestrial Networks (NTN) technology revolutionizes both satellite and terrestrial cellular systems with 3GPP NTN standardization driven by project leader and global proponent MediaTek, poised to advance an open NTN ecosystem with the aim to benefit the greatest number of people.
Unlike traditional satellite communication systems, NTN enables terrestrial 5G mobile technology to also support satellite communications. Because the low earth orbit (LEO) satellites that facilitate NTN utilise the existing 5G mobile technology ecosystem and its economies of scale, this mainstreams satellite communication. Concurrently, terrestrial mobile network operators can utilize the wide coverage of satellites to serve areas that were previously beyond their reach.
Multi-Mode Devices for Data Anywhere
At the core lies a multi-mode device that can switch between terrestrial network and satellite connectivity, transforming the traditionally competitive terrestrial mobile and satellite ecosystems into a co-operative relationship, enhancing service coverage, enabling traffic roaming, and facilitating retail channels including smartphone retail.
The idea is to solve satcoms challenges such as timing, Doppler Shift and the cost and bulk of satcoms devices. One recent example is Samsung Electronics introduction of 5G NTN technology which already demonstrated sending two-way text messaging as well as image and video sharing alongside Motorola's announcement of a robust 5G Smartphone with 5G NTN capabilities and Bluetooth MiFi accessories during MWC23 Barcelona, powered by the MediaTek Dimensity 930 and MediaTek's state of the art NTN (non-terrestrial network) chip – all the details here.
The convergence of satellite and terrestrial networks represents a major trend in the transition from 5G to 6G. Huawei for example, also recently discussed the application of VLEO (very low earth orbit) satellites to facilitate NTN communications - offering advantages such as reduced transmission delays, less propagation loss, higher area capacity, and lower production and launch costs.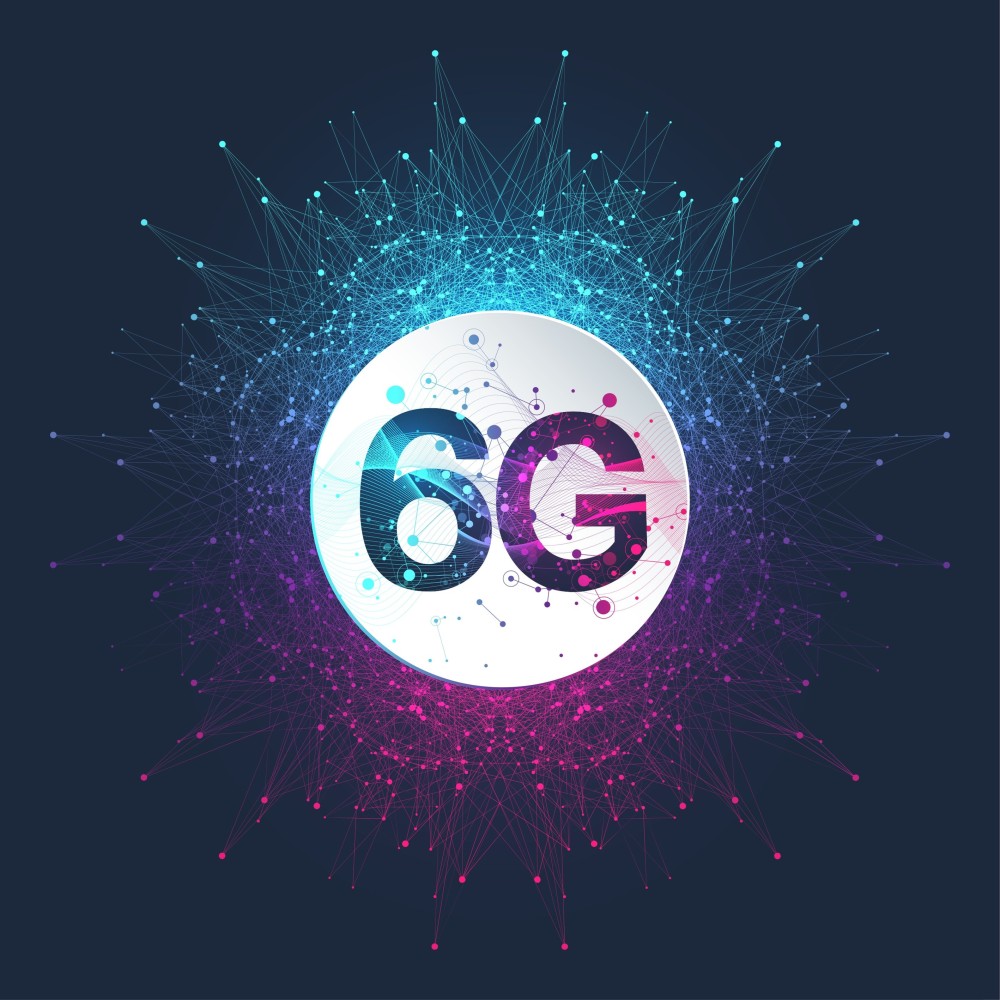 Putting the Satellite into 6G – Plus the ASIC Advantage
Overall, future 6G satellite connectivity aims to achieve higher user data rates, reduced latency, and increased user capacity. To accomplish this, wider spectrum bands will be utilized, resulting in significantly larger data throughput compared to 5G NR NTN solutions.
This enhanced throughput will enable data-intensive applications such as video streaming and video calls via satellite communications. Low latency will be achieved by increasing the packet size transmitted per subframe, improving the user experience for real-time applications like gaming and real-time remote operations. A case in point is the faster, smoother gaming experience offered with MediaTek's HyperEngine 6.0 powered by the super impressive MediaTekDimensity 9200+ affording more stable and higher FPS with Frame-rate Smoother (FRS) 2.0 plus longer and more energy efficient gaming too, using the latest in Adaptive Game Technologies.
The capacity of 6G satellite connectivity is expected to be at least ten times greater than 5G NTN with research by MediaTek identifying 4 key technology areas for 6G that can further enhance NTN, notably efficient waveform design, enhanced mobility, massive satellite beamforming and cellular/satellite spectrum sharing with more information on high level concepts and early findings available here.
Standards are driving this process – and it would be interesting to see how 6G evolves too. That said, building standards requires ongoing collaboration. Hardware matters too, of course: application-specific integrated circuits (ASIC) have proven apt at enabling 5G because of their advantages over FPGA in terms of power, cost and range. It's likely that mobile and satellite convergence will also rely on such hardware advances.
What About High Speeds?
NEO satellites have huge advantages compared to the satcoms from just a decade or so ago – far lower latency and much higher bandwidth – but even VNEOs cannot cheat the laws of physics. Some applications simply require significant bandwidth and that, in turn, requires terrestrial solutions.
In remote locations fixed line solutions quickly get stuck due to poor economics or physical or environmental restrictions. Despite efforts by technologies like WiMAX to circumvent the local loop or eliminate the need for fibre trenching, these endeavours have been largely unsuccessful. The main reason for their failure has been the requirement of an entirely new supplementary infrastructure and the high costs associated with proprietary equipment.
Again, versions of 5G are coming to the rescue with solutions that enable high speed wireless data access in these rural areas.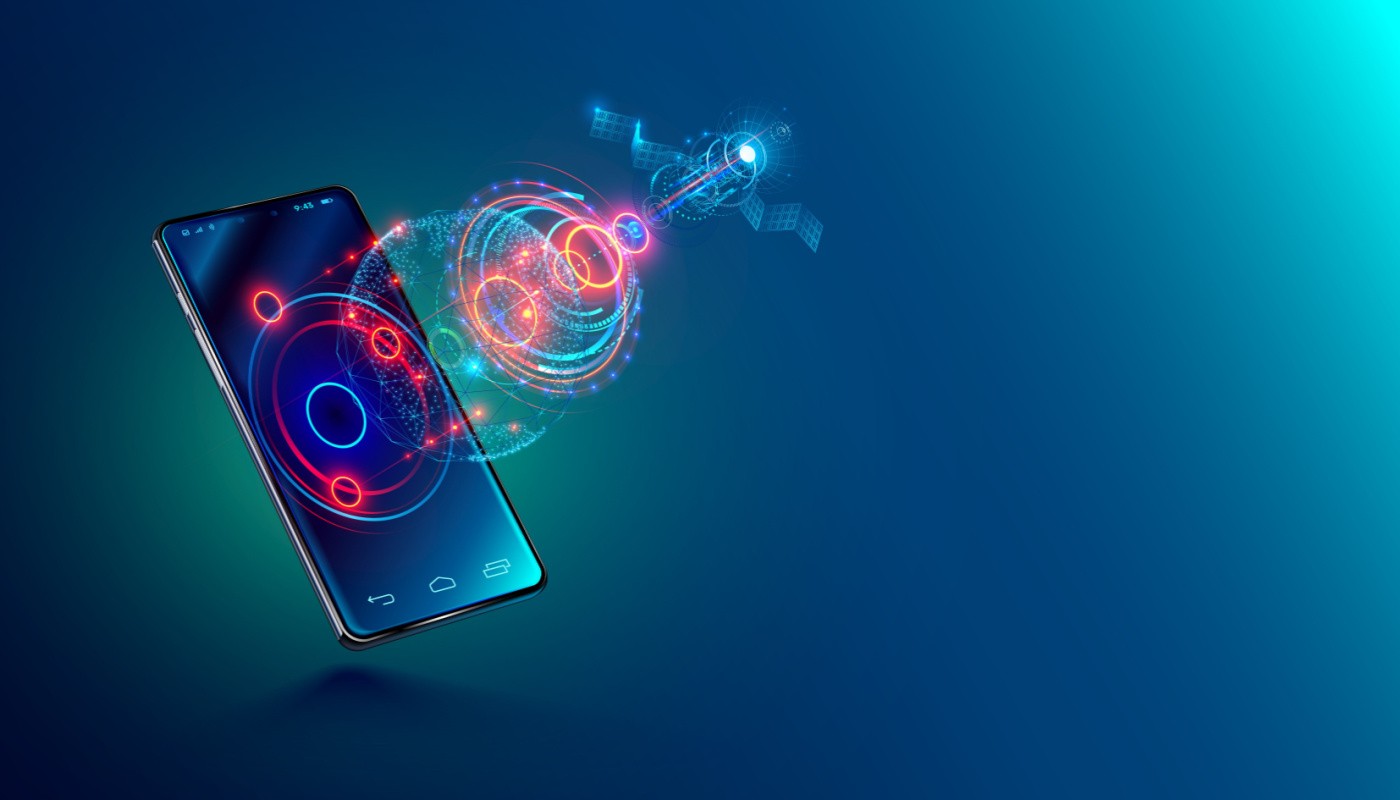 Fixed Wireless Access to the Rescue
Fixed Wireless Access (FWA) enables broadband internet access without the use of traditional cable or wire connections. Instead, it uses 4G LTE and 5G radio frequencies to transmit data. FWA involves a base station connected to a fixed network and multiple subscriber units distributed across a wide area.
With FWA ISPs can connect homes and businesses to the internet as an alternative to fiber optics, and cable, key in areas where installing these infrastructures is cost-prohibitive. By leveraging existing cellular networks, FWA can provide high-speed internet access with low latency, making it a viable competitor to satellite connections.
A Flexible Solution for High Bandwidth Use Cases
FWA can also be used in point-to-multipoint and multipoint-to-multipoint transmission modes. For instance, it can be used to connect two fixed wired locations – two branches of a business for example – providing a simpler alternative to traditional leased lines or cables.
It's projected that FWA connections worldwide will increase from 100 million at the end of 2022 to 300 million by the end of 2028, accounting for 17 percent of all fixed broadband connections. Of these, nearly 80 percent are expected to be over 5G. FWA has a major role to play in some locations – as the Ericsson article suggests, in Oman, 43% of broadband connections are set to be FWA. Continuing this theme and building on the power of partnership, Ericsson recently completed another milestone with MediaTek to raise the bar on industry upload speeds with a record setting 565Mbps, with multiple benefits, especially to FWA users.
This growth in the FWA market is due, in part, to its potential to help reduce the digital divide by providing cost-effective, reliable broadband access to more remote regions that lack such access today. That said, in some instances, NTN would be the only alternative as FWA still requires users to be within a reasonable distance of a base station.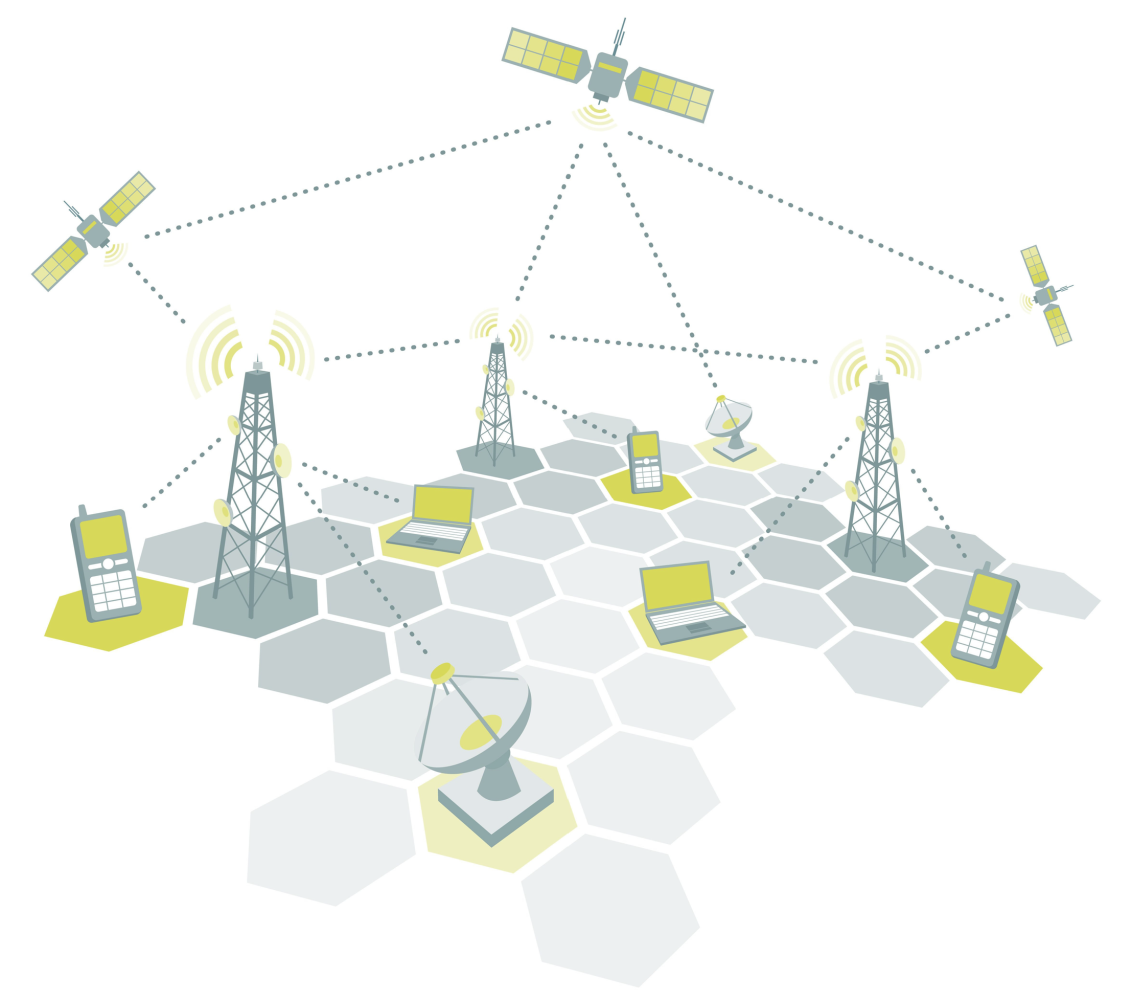 More Solutions, More Democracy
Rolling out fibre internet at scale in urban locations has brought gigabit speeds to huge swathes of the world's population. But while the majority of the world's population lives in cities, even by 2050 the UN estimates that about a third of the world's population would live outside of cities.
Providing internet access in these locations is critical and it's going to require a mix of solutions. FWA has a role to play in more rural and suburban areas, and also city locations where practical limitations prevent fibre installations.
For those further afield the rapid evolution of NTN based on VLEO satellites and increasingly capable ASICs will provide hope of affordable access to reasonably fast, reliable and secure internet, wherever you may be.
In summary, these solutions offer a tangible opportunity to create shared value - going beyond advancing an expanded range of digital connectivity services – to actually catalysing the democratization of global connectivity and data access too. For me, the trajectory in Global Wireless today, supported by chipset innovation leadership and ecosystem collaboration, heralds the true evolution of Work from Anywhere – one being made accessible to all.
About the Author
A highly experienced chief technology officer, professor in advanced technologies, and a global strategic advisor on digital transformation, Sally Eaves specialises in the application of emergent technologies, notably AI, 5G, cloud, security, and IoT disciplines, for business and IT transformation, alongside social impact at scale, especially from sustainability and DEI perspectives.
An international keynote speaker and author, Sally was an inaugural recipient of the Frontier Technology and Social Impact award, presented at the United Nations, and has been described as the "torchbearer for ethical tech", founding Aspirational Futures to enhance inclusion, diversity, and belonging in the technology space and beyond. Sally is also the chair for the Global Cyber Trust at GFCYBER.