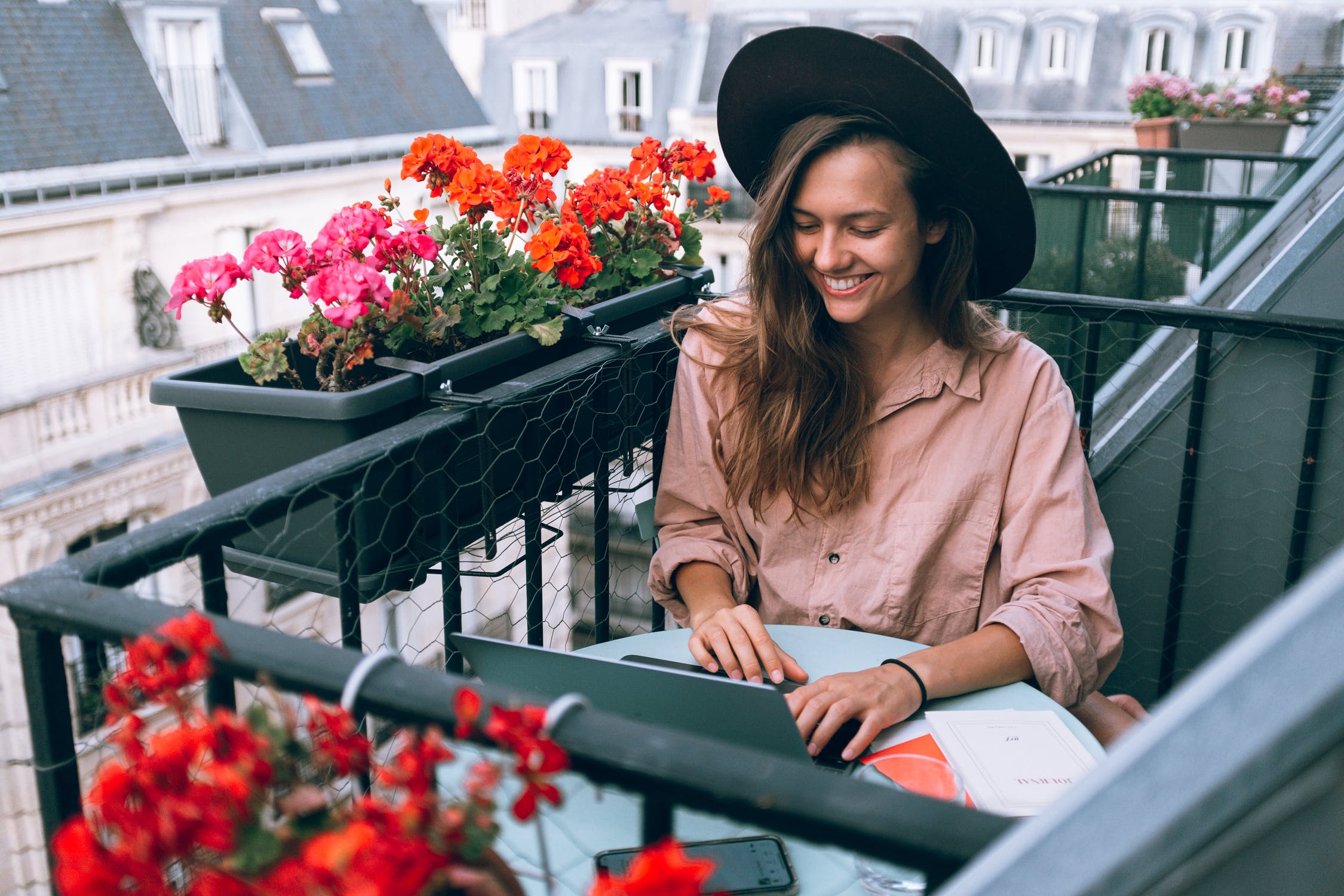 The gig economy—the fancy new term for freelancing—is taking the world by storm. Currently, 36% of US workers are involved in some way or the other in the gig economy.
The gig economy contributed $1.28 trillion to the US economy in 2018 and an estimated $1.4 trillion in 2019. By 2020, it is expected that 43% of the US workforce will be freelancers.
Setting up any team in a business is a costly process. You have to monitor your employees constantly and are also required to pay them full time—salaries plus benefits. In-house teams require a long-term commitment and deploying them is not always a viable option for SMBs and startups.
This is where freelancers come into play. You are required to pay the freelancer only for the work that is delivered to you. Hard deadlines are set and it is crucial for freelancers to meet these or else their rating drops.
Choosing to hire freelancers also helps you save office space, as they work from home. It also helps you cut down costs on office laptops, refreshments, and other administrative costs.
Sounds great, right?
But where can you find freelancers?
Many freelancers might reach out to you themselves and others advertise their availability via their blogs and social media accounts.
However, looking for the right fit can be tough.
Freelancing sites or gig platforms are a great way to go.
Below is a list of super useful gig platforms that you can choose from.
1. Fiverr – Multiple Service Categories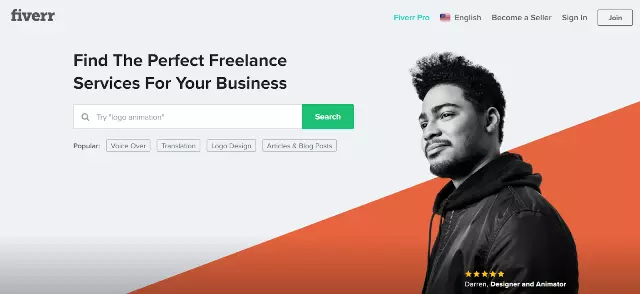 Image via Fiverr
One of the most popular gig platforms, Fiverr, has freelancers in almost every category. This includes filmmakers, writers, designers, UI/UX designers, developers, and photographers.
The marketplace has well-defined professional services for you to choose from if you are looking for something very specific. These include designing your logo, customizing your
Wordpress site, boosting your website for SEO, and more.
Since you know the cost of the work upfront, there are no hidden charges to stump you
later.
What works great for Fiverr is that the clients are assured guaranteed payment protection. The payment is released to the freelancer only when you are completely satisfied with the work that has been delivered to you.
Plus, if you choose a business account, you can add multiple team members from your company to take care of multiple projects simultaneously.
2. Upwork – Multiple Service Categories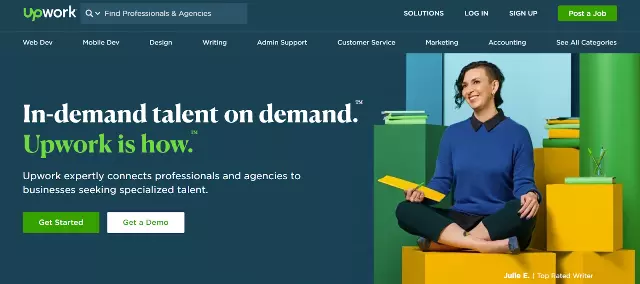 Image via Upwork
Another widely popular gig platform is Upwork. The unique thing about Upwork is that they have a screening process before a freelancer can enlist on their website. So, there is a team of professionals working behind the scenes to ensure that you get the best freelancers.
You can hire freelancers from Upwork on short term or long term basis and that too in several categories. Video voice-over artists, architects, writers, digital marketers, and even customer service professionals can be hired here.
You simply post a job for free and within 24 hours, several bids from freelancers come your way. You can then compare their portfolios and ratings and choose one. You can even get on a chat or video call with them to make the collaboration process easier.
3. Narrato – Content Writing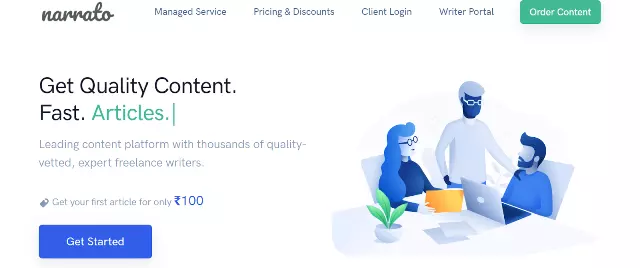 Image via Narrato
Narrato is a great place to quickly get quality content for your website and content marketing campaigns. Narrato has thousands of qualified, vetted, and expert freelance writers. And, they match your content jobs using smart algorithms to the best writers. You can also choose to assign your project to select writers.
Placing an order is also easy with a simple form, which allows you to place a content order for multiple content pieces in one go. They are currently offering a $1 fee for the first article, which is a great way to test the waters.
The platform also allows unlimited revisions for a given period and offers free plagiarism checks and no-attribution-required images for your content.
4. 99designs – Graphic Design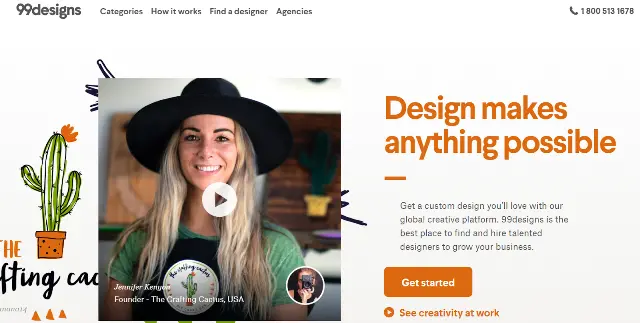 Image via 99designs
If you are looking to hire freelance designers, 99designs is a great website to do so. It allows two very cool ways of getting your design projects done.
One is the age-old way where you work with a designer directly, share your design requirements, and then collaborate with them one-on-one to get it completed. The second way you can get your work done is by hosting a design contest on 99designs itself.
You can specify all your design requirements and then host a contest where interested freelance designers in the community can participate. The designers submit their ideas and once the contest is over, you choose the one which is your favorite.
5. Toptal – Product Development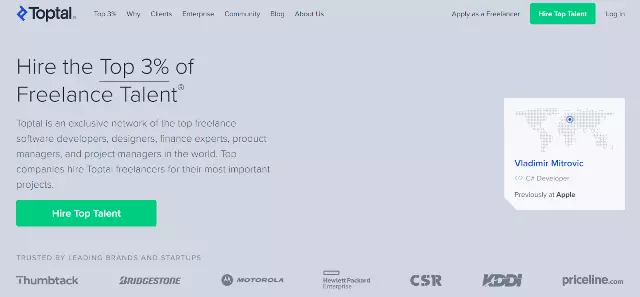 Image via Toptal
Toptal, like Upwork, reviews the profile of every freelancer before they can be listed on the platform. Toptal is a great choice if you are searching for freelancers who can help you with development, design, finance, project management, and product management. Their freelancers come with big names on their resumes such as Apple, IBM, and more.
You can hire hourly or long term freelancers and can scale up or down as and when you want. You can work with your new team of freelancers on a trial basis before you commit to them. With a 98% trial to hire success rate, Toptal is a level above in professionalism, talent, communication, and integrity.
6. Mechanical Turk – Manual and Repetitive Tasks

Image via Mechanical Turk
Mechanical Turk by Amazon is a crowdsourcing platform. Businesses can get varied projects completed such as answering questions or surveys, performing data validation, identifying objects or content in images and videos, and more. It helps businesses streamline their processes.
Businesses can crowdsource their work such as expanding the database for a project, to freelancers.
They encourage businesses to break down their big projects into smaller mini-projects or Human Intelligence Tasks (HITs) and then crowdsource these on their gig platform. Mechanical Turk helps you outsource manual and repetitive tasks that consume a lot of time and effort.
7. PeoplePerHour – Multiple Service Categories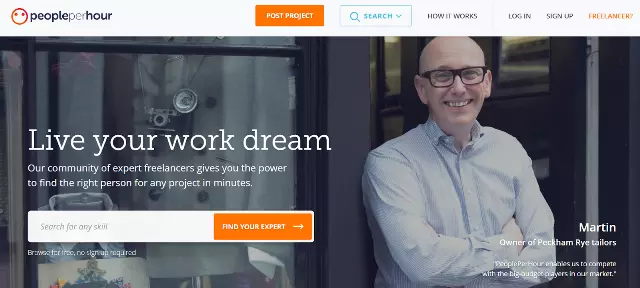 Image via PeoplePerHour
With over 2,399,459 freelancers, PeoplePerHour allows you to hire freelancers in under a few minutes and pay them on an hourly basis. Their AI system contacts the best freelancers for the requirements you mention and these freelancers then send in their proposals for the work.
This entire process takes place in just a few minutes and you can get your work done at fixed prices as low as £10. Each of these freelancers also has ratings and detailed reviews from their previous clients. Going through these gives you an idea of how the freelancer works and if they are a good fit for your work style or not.
Your money is always secured. The payment is held in escrow and is released to the freelancer only after you give the green light.
8. Zirtual - Multiple Service Categories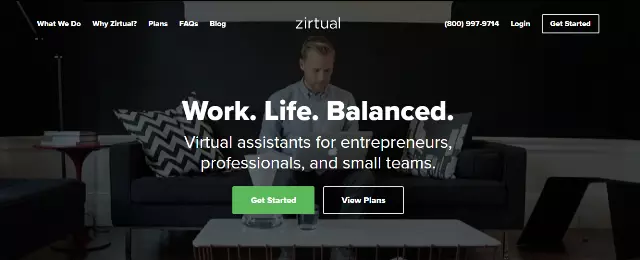 Image via Zirtual
If you are looking for freelancers to research and write reports for you, fill out expense reports and prepare invoices, manage your email and social media, book your travels, or anything virtually possible to be outsourced, you can do so with Zirtual.
With some very big brands as their clients such as Apple, Google, and Fidelity Investments, Zirtual has a host of virtual assistants on their database that can help you make your life very easy.
You can start your first month of subscription with Zirtual at prices as low as $299. They also have multiple plans to choose from such as Entrepreneur, Startup, Small Business, and Team.
Each of these plans includes the freelancing services of a US-based virtual assistant available from 9 am to 6 pm (ET or PT) whom you can directly contact via phone, SMS, or even email. They take care of your entire to-do list and can even send in reminders for your tasks for the day.
9. Hireable – Multiple Service Categories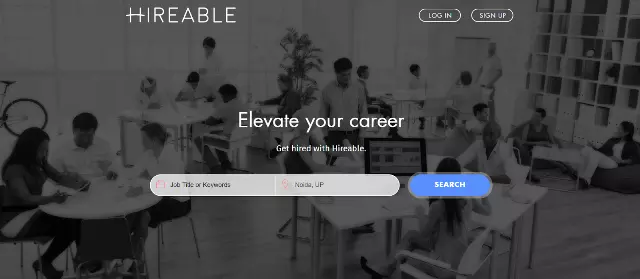 Image via Hireable
Hireable enables you to hire part-time, full-time, freelancers, and contract-based employees. To narrow down your search for application from only freelancers, you simply need to put in a keyword for the same. Keywords such as "freelancers," "freelance writers," "freelance coders" do the job.
Applicants have the option to turn on job notifications or alerts for specific keywords. This way, your freelance project will never go unnoticed as the applicants are notified via email regarding the availability of the project. It also allows you to post freelance projects in any category.
These include designing, writing, marketing, customer service, finance, and many more. You can easily find numerous applications from freelancers using Hireable.
10. Gigster – Tech & Software Development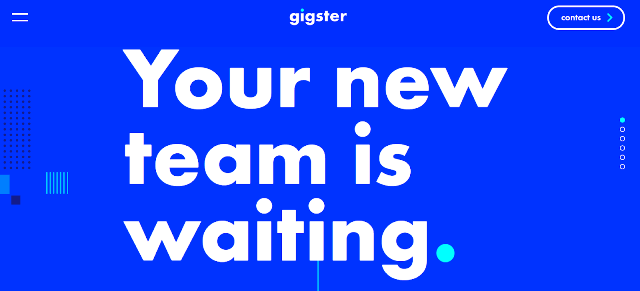 Image via Gigster
The last gig platform on this list, Gigster, is a platform where you can get all kinds of tech and development projects done on demand. Many businesses looking to break into the tech field do not have the proper talent to build bug-free and optimized technology in-house. Many companies do not have the means to hire an in-house tech team. This is where Gigster can help them.
Gigster has a variety of well-sourced, properly built, and distributed teams of tech developers and coders to deal with any tech project that you throw their way. Their freelancers provide you data-driven results and are always up for working with new tools, processes, and coding languages.
Simply specify your requirements and Gigster then takes control of your project. You can discuss multiple approaches to the project, select the one that suits you the best, and a team is put together to help complete it.
Ready to Try These Out?
These are some of the best gig platforms for finding freelancers in different fields. From graphic designers to writers to software developers, you can find freelancers for all kinds of work.
Which one of these are you going to try first? Well, whichever one you choose, share your experiences in the comments.