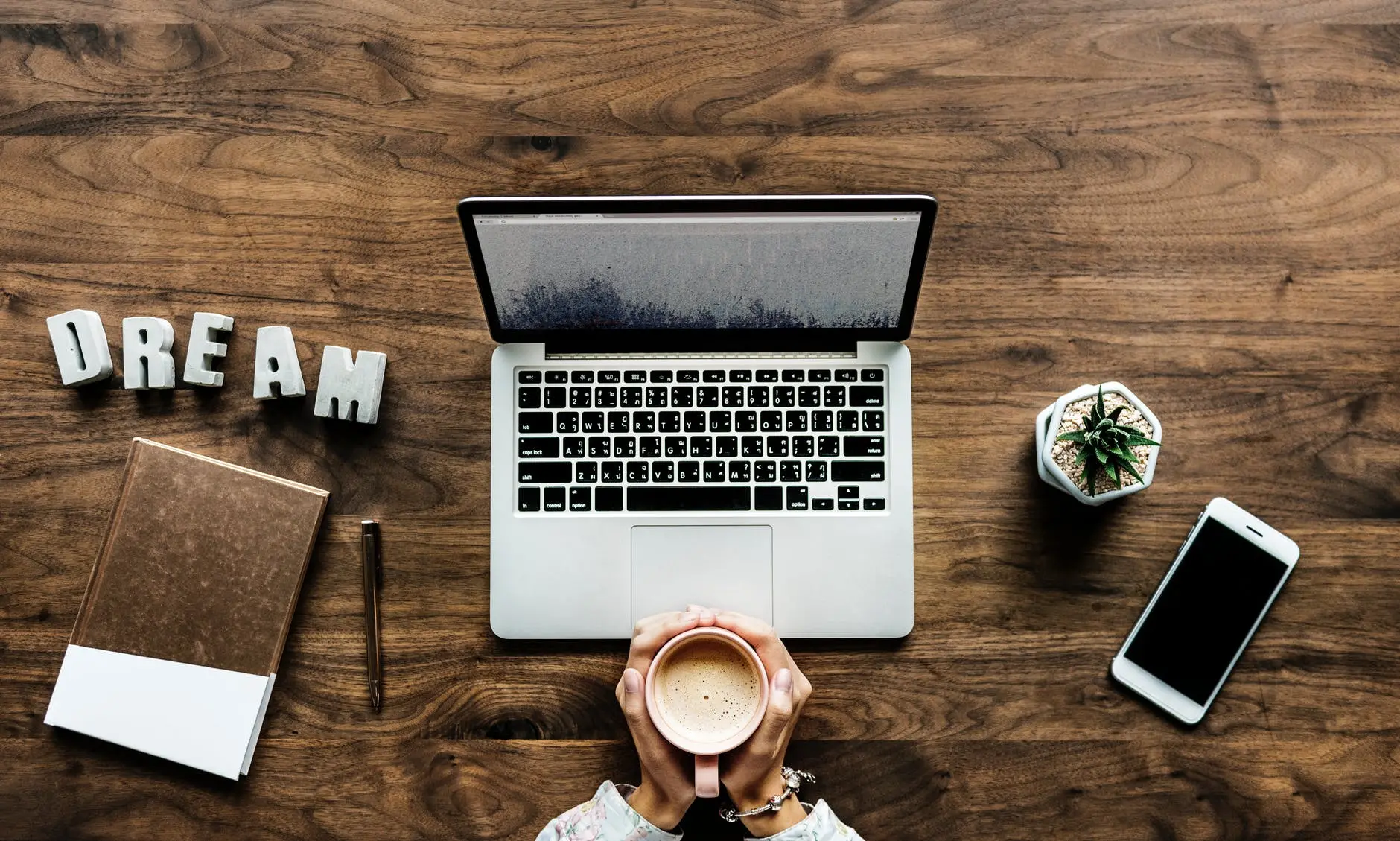 When I jumped into entrepreneurship full-time I had no idea what I was doing and it hit me hard: my first virtual reality startup failed within months, my girlfriend left me, my car was totaled, I burned through all of my funds, my agency struggled, and I racked up a ton of debt. I got to the point where I had -$900 in my bank account, rent due at the end of the week, and no income. And while I survived, my life royally sucked. That was pre-LinkedIn.
Since then I have used this platform to achieve millions of content views, grow my business, land speaking engagements and so much more. And I want to walk you through how I've done it.
Setting Yourself Up to Make Money
I'm putting this first because it's the question that I get asked the most, "how do you make money using LinkedIn?" Or "how can I monetize my efforts on this platform." There isn't a quick hack that is going to make you thousands of dollars overnight, but you can & SHOULD use this platform to supplement / support / increase your income. Here's how myself/my clients have done it:
1) Build Brand Awareness
People need to know who you are. Personally, video helped me get to where I am now quickly. It's the medium that encompasses all other mediums (audio, text, etc.) and allows those that watch to get to know what you're all about the quickest.
2) Build Influence
You have to be good at something. This is the thing that people will pay you for. What are you building influence around. Establish yourself as a thought leader around that one thing / cluster of things. For me that is: storytelling, video, branding [and life as a young entrepreneur].
3) Optimize Your Profile

Think of your profile like SEO. It should tell the world, "This is who I am and what I am about" and from there you will attract the business you want. Your header & bio are crucial for attracting business. Make sure it's streamlined, let's ideal customers know how you can help them, and where they can find out more. It's important to note that your company page should be optimized as well.
4) Tell a story
When I say "tell a story." I don't mean "tell stories," although you can do that too! What I mean is that your viewers will gravitate towards you the more that they resonate with your overarching story. What's your narrative? Now trickle that narrative into your content.
If you're not sure how to do that, I wrote an article about it here.
5) Do more than video
Videos helped me build brand awareness. But I also write long form articles, long form posts, short posts, promote podcasts, and upload photos. Video is the epicenter. Start there and from there you can to turn those videos into other forms of content. It's also important to note that with different mediums you will reach different audiences.
Articles specifically reach the least amount of people but result in the majority of my sales because they have longer longevity than my videos. That stat is specific to me (not my clients) as I do not typically include a Call to Action in my videos, but I do in my articles. For example, I have a group for entrepreneurs, creatives, influencers, and misfits. Click here to join the madness!
Also, article views are typically substantially less than the views on other forms of content. But those that view come from consumers that are actively choosing to view your article, whereas other content is typically just viewed/scrolled past on the feed.
Bonus note: I am always [personally] iffy about accepting influencer deals. In my opinion building my personal brand and community is the long term play; whereas accepting every influencer deal that comes my way would be the short term play (and I would be building someone else's brand rather than my own). I'm all about long term. That is what works for me.
Speaking Engagements
At the beginning of 2018, I had never been on a stage to speak (at least without a guitar in my hands). So far I have completed 8 speaking engagements including VidCon, the largest video conference in the world. I recently signed my first speakers agreement for an out of the country gig and have plans to complete a TEDX talk as well. Here is what I did to begin my speakers journey:

1) I was asked to speak at a LinkedIn Local during the night of the event. I wanted to get into speaking so I said "yes". It went terribly. I used the photos from that event to talk about my fears associated with speaking & my competitive spirit.
I talked about making my first video and how terrible I performed during that video interview. I then dedicated myself to recording a video everyday for +500 days and I mastered being in front of the camera. "I will do the same thing with speaking" I then told everyone. And that's what I am doing.
2) I put together a speakers sheet (Manu Goswami suggested that I do this). This was simply a one page sheet that said:
Who I am
What I do
What I speak about
Past Speaking Engagements/Highlights
How much I charge (For-profit, non-profit, Universities, etc.)
3) I used videos & photos of my speaking engagements to leverage more speaking engagements. My clients have done a much better job at this than I have, but be sure to get photos, video, and audio at every speaking engagement you do.
4) I asked & applied to speak. The worst that can happen is they say 'no'.
Business Relationships & Friendships
This is crucial. Hands down this is the single most impactful reason why I have had the success that I have had on LinkedIn thus far... because of the people around me. Here's how I go about building my relationships:
1) Post consistent content. Your LinkedIn page is YOU. What you post is YOU. It's a part of your story and those that will/have connected with you are going to view your content. If they like what they see they will be more likely to talk with you. If they don't, then they are more likely to ignore you. I also use my content to get through the door, "hey, I'd love to interview you for my LinkedIn channel!"
2) Give. I always approach every encounter with the mindset, "what do I have that can help elevate this person/organization." Everyone has a unique offering/skill-set. Identify yours and find how you can apply that to those that you meet.
3) No expectations.
4) Ask.
5) Go to the top & work your way down. I go straight to the top of organizations and I request a meeting. That is what works for me.
Community Building

I have also used the platform to land free office space & work studio/event space for our company in exchange for our services. What's even more awesome is that my team achieved that in less than 24 hours.
That was possible, and any other opportunities that have come my way, because I have built a solid community. They believe in me. And I believe in them. Without them I would be nothing. They helped me find office space. They like and engage with my content. They recommend me for podcasts. They send me referrals. And I help in any way that I can as well. Community is everything. If you get anything from this article this is what I want you to walk away with. Invest in the people that support you. Build them up. And they will do everything they can to build you up as well.
This is my blueprint. Not THE blueprint. What works for me may not work for you. Just know that, while money is nice... it's not all about the money. Having a goal of making money on a social media platform is totally fine. But money should always take the backseat to 1). building your personal brand & 2). building & investing in your community. Because honestly those two things are more important and will set you up to make more money in the long run.