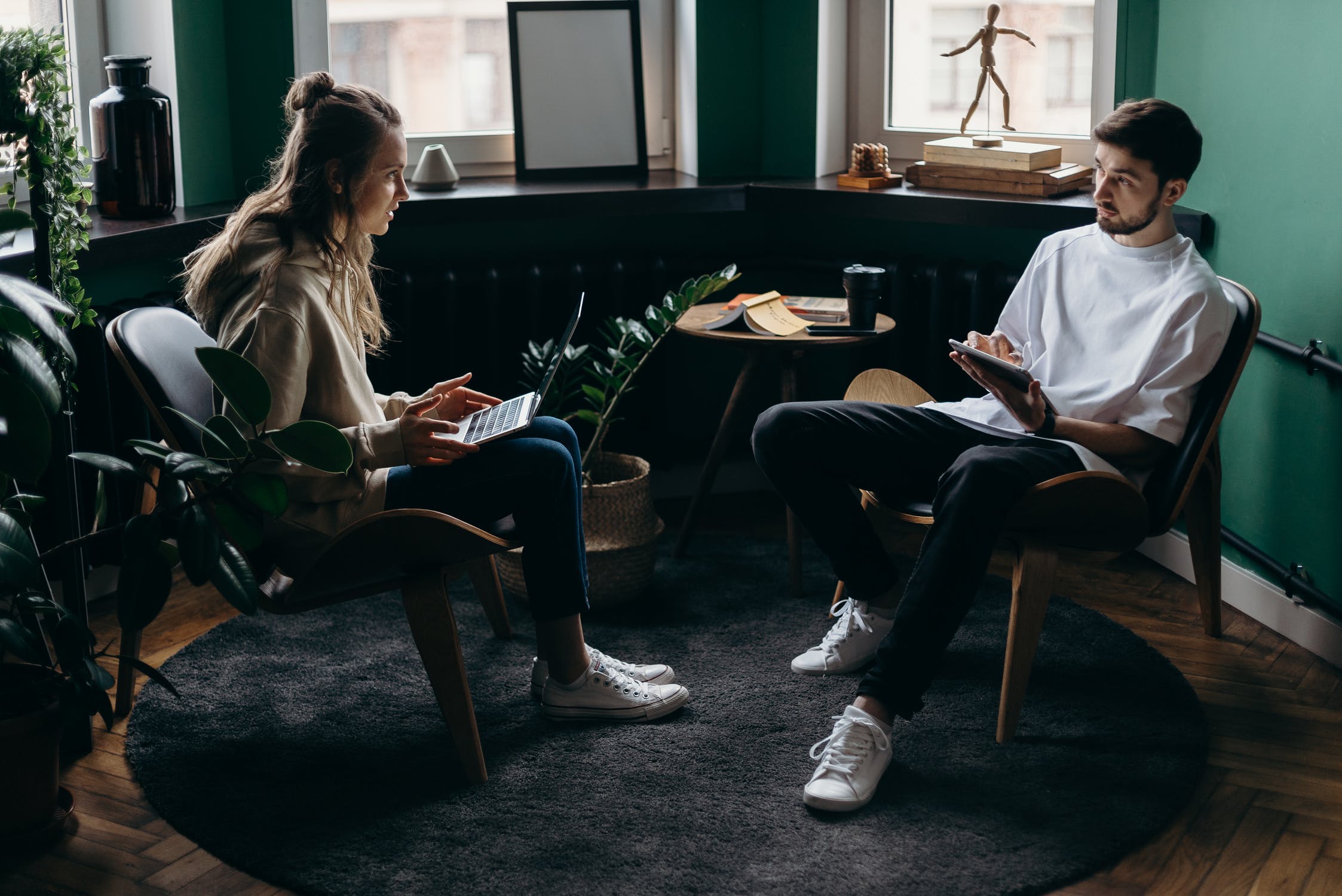 Startups have an extremely important role in our economy and society.
They drive high-tech innovation and new technology, help people to live healthier lives, and spark green technology that helps clean and protect our environment.
It's hard to keep up with a large number of startups, but I've distilled them down to five. Let's explore each one in-depth, and then explain how you can leverage that same approach with your business.
Lookout Mobile

Image via Lookout Mobile
With the emergence of iPads, iPhones, Androids, and other mobile devices, there is serious concern about cybersecurity. Unlike desktop systems, mobile devices do not have the storage capability to run sophisticated antivirus software and malware. Lookout Mobile seeks to remedy this problem by offering a dedicated smartphone app that allows users to wipe sensitive data from a phone as soon as it goes missing.
Users can be back up and be running on a new phone in no time because data is backed up on the cloud. Consumers and law enforcement can also use the technology to locate the lost phone and send a loud alert signal to help further identify the phone's exact location once in the vicinity.
What You Can Learn from Lookout Mobile
The lesson learned here is taking advantage of ever-changing new technology. Piggyback your concept on a newly established technology, and take an angle of safety, risk reduction or prevention. In the pandemic time, you can trace covid-19 through a smartphone tracing app. Think like an entrepreneurial superhero and work to keep crime off the streets!
Tobii Technology

Image via Tobii Technology
Tobii Technology has developed Gaze Interaction for Windows 8, a way to make technology more accessible to all. Tobii Technology has developed this interface to enable people with limited mobility and dexterity to use simple eye movements and functional speech synthesizers to control functions on a computer screen. People with near-total paralysis and degenerative diseases like Muscular Dystrophy and ALS can also use this same technology to steer a wheelchair.
What You Can Learn from Tobii Technology
The lesson learned here is, if you have a good idea, consider focusing it in a niche that is currently underserved, or has great potential for future unmet need. Think in terms of what people need to help them accomplish daily activities, especially those which many of us take for granted.
Imprint Energy
Image via Imprint Energy
These startups have developed a flexible, super thin, high capacity rechargeable battery. The paper-thin battery is made of "Zinc Poly" material and will be suitable for small handheld electronic devices. Imprint Energy says the battery's size and composition make it a green product.
What You Can Learn from Imprint Energy
Go green in some aspect of your business in Covid-19. It makes economic sense, and it helps sustain the earth for future generations.
Azuri Technologies
Image via Azuri Technologies
Azuri Technologies developed a technology for remote African villages to gain access to electricity. The technology uses solar energy, coupled with lithium battery technology. At first glance, this is not a completely new technology. But the innovative part is bringing this technology to a remote village in an affordable way. Instead of selling the system to villagers outright, Azuri Technology makes a more affordable equipment lease. Users can lease the units at a local village and activate it by mobile phone. The cost for a week's electric power is approximately $1.25 USD, and the technology is already positively impacting primary education.
What You Can Learn from Azuri Technologies
Improve upon existing technology by improving the method of delivery. Remove barriers for people to access the technology by being creative. In this case, Azuri Technologies changed the cost structure from a purchase to a short-term lease.
Sonte


Image via Sonte
These startups have developed a self-adhesive window film, which is showcased at this year's Consumer Electronics Show. Founders Winston Cheng and Bernard Kwan have certainly found their niche. The Sonte film can be easily placed on windows by homeowners, and the "clouding effect" can be controlled by an app and a wireless or cellular signal.
What You Can Learn from Sonte
Find your niche within a particular existing market. Make the high tech product easy to use so it gains adoption quickly. Market it to a broad enough customer base (in this case, for both residential and commercial users) so your niche will generate numerous quality leads & sales volume to be profitable.
What tip or trick will you use from these innovative startups?