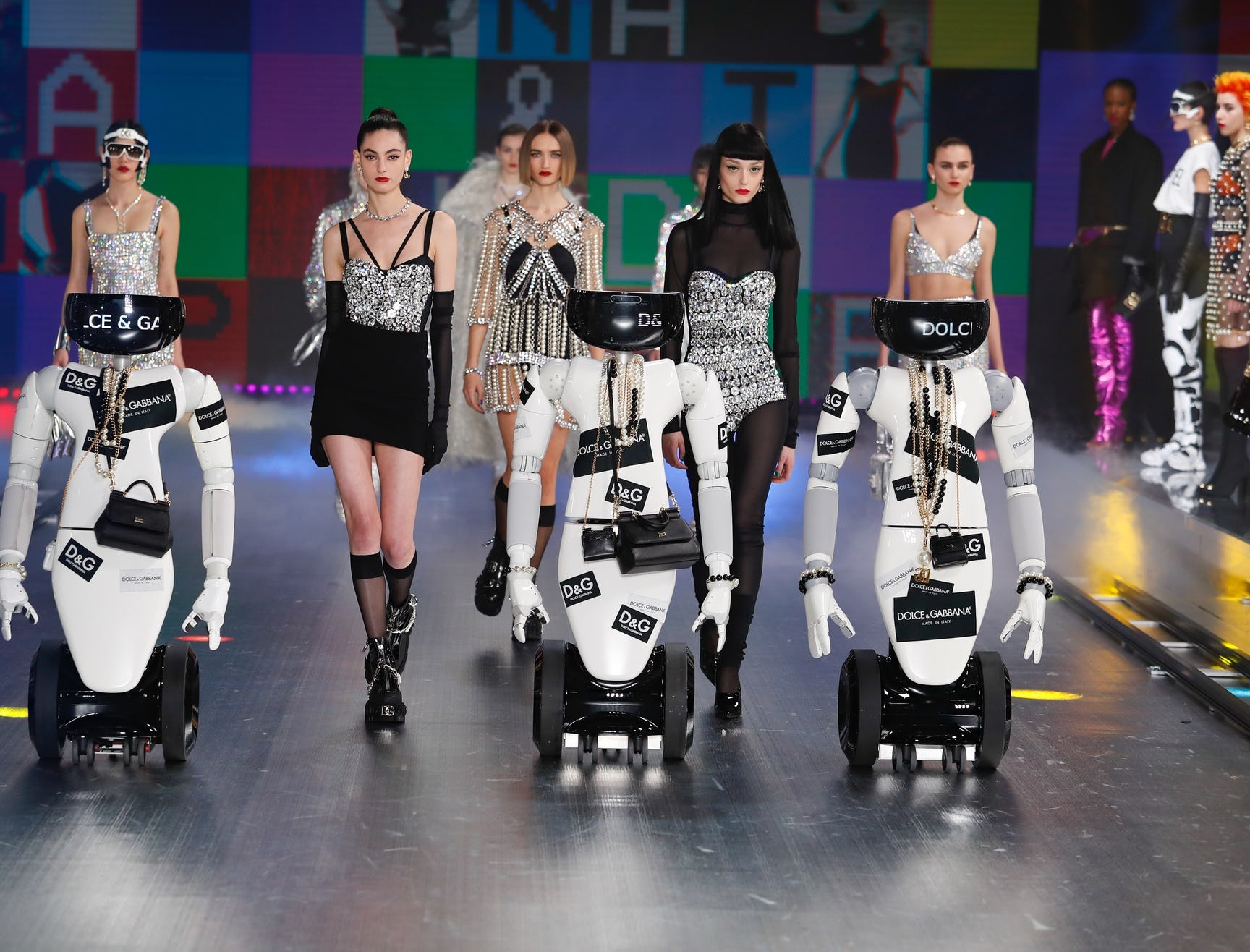 Fashion has always been an innovation hub — from the birth of the sewing machine to the rise of digital catwalks.
While it's generally accepted that automation will increase supply chain productivity and improve the fashion industry's sustainability performance, the question is where these innovations will leave workers.
After displacing western manufacturing workers, robots are poised to do the same in developing economies, too.
It will be hard to re-shore jobs that no longer exist. China is installing more industrial robots than any other country in the world.
Rather than seek out an even cheaper source of labor elsewhere, Chinese manufacturers are choosing to install more robots.
China isn't simply getting rid of workers but changing the manufacturing process of fashion companies.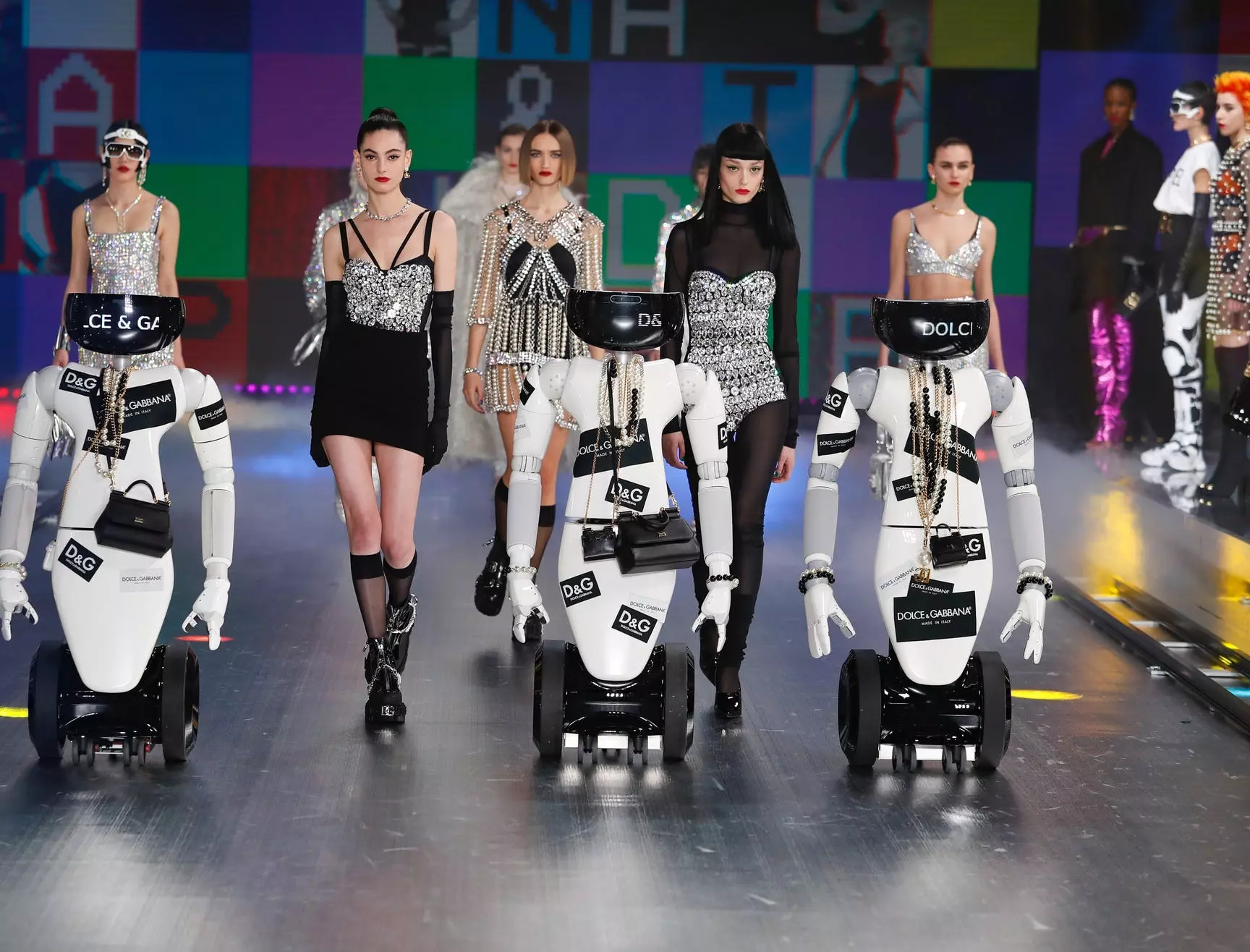 © Dolce & Gabbana
Robots can also be spotted in the latest virtual catwalks.
The fashion industry is investing significant amounts of money in AI systems that can provide sentiment analysis by gathering customer information from social media channels and through natural language processing.
Fashion companies are investing in AI to spot new trends and improve customer experience.
Robots are helping brands create and iterate their designs more quickly.
Artificial intelligence is bringing cutting-edge revolution and disruption that's never been seen before in the apparel industry.
From outfit designing to spotting futuristic fashion trends to being a personal stylist to satisfying consumer experience, artificial intelligence is changing the apparel industry.
The use of robots in the fashion industry will prove to be a game-changer in solving existing issues, assisting textile designers, producers, and retailers in improving efficiency at work.