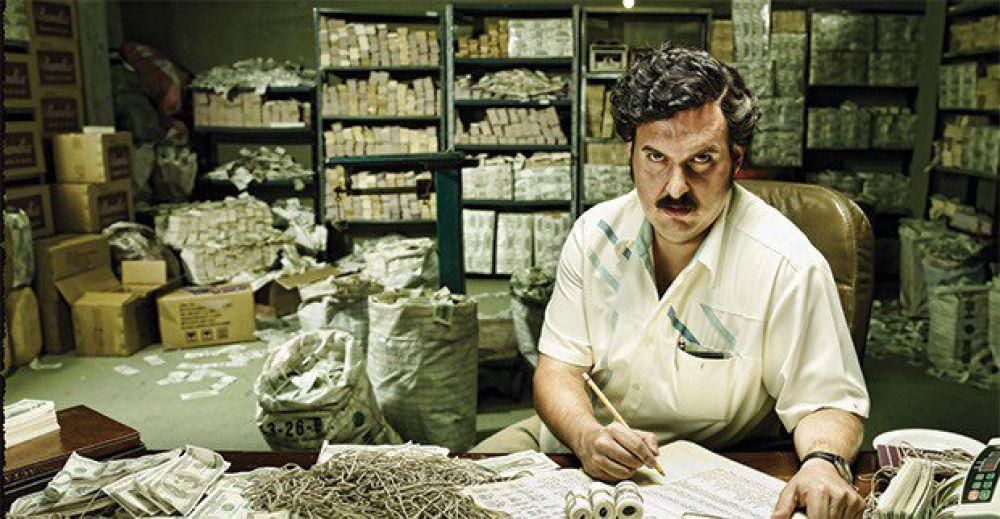 The market for cocaine has remained strong for decades, due to the continued demand for the substance © BBN
Control Over Supply
Cocaine production may have fallen, but with deaths rising, it is clear that the drug is being mixed with other questionable and potentially dangerous substances for the street dealers to make a profit. How Pablo Escobar's profitable business model reshaped drug cartels supply chain and what should the Colombian government do to stand up against drug trafficking? In Escobar's home city of Medellín, crime and drugs were the only way out of poverty. In 2009, Colombia accounted for 43% of the worldwide coca cultivation and was the largest producer of the drug at that time. Its global reach extended to $10 billion, worth the equivalent of one-quarter of the country's legal exports. During his peak, Pablo Escobar generated cash revenues of over $4 billion a year. His cartel controlled over 80% of North America's supply and left hundreds of thousands dead.
On a similar note, during the 1980s, Wall Street lived and breathed cocaine, and ever-larger quantities were required to meet inelastic demand across various elite circles in America. Escobar used a tactic, which has since been replicated by the oil industry cartel. Just as OPEC has done over the last few years, the Narcos king flooded the market with supply and let the price for cocaine fall where the market decided. This tale of drug lords is more than just compelling viewing for a late Sunday night on Netflix, in the religiously followed drama, Narcos. Escobar and his merry men were the chief operators of one of the most fruitful business cartels in modern history. With control over supply, the Medellín cartel had the capability to set the prices of the world's most profitable black market. In much the same way that a FTSE 100 company would complete a merger or acquisition to squash the competition, Escobar would simply remove his enemies with violence. It is simply collusion and competition.
Successful Business Model
It is estimated that Colombian drug cartels have made $4.6bn in profits through exporting the substance to the US. In 2009, their revenues exceeded that of Google's. The success of the business model is represented in the spoils of the victors. Escobar's associates were so profitable that they were able to finance sophisticated weaponry, including night vision goggles that could aid the discrete smuggling of illicit drugs. The weak state and corrupt policing had allowed Escobar's business model to thrive. In addition, his cartel has found innovative ways to increase yields from coca plants. Fewer crops are now needed to yield more cocaine, and thus the supply chain remains relatively intact despite government attempts to disrupt it.
To put into perspective, the cost of a coca leaf, necessary to produce a kilo of cocaine, is $800. This would fetch approximately $100,000 when sold in America. The profit margin is so huge that it can often absorb the reduction in supply. However, it is important to bear in mind that the reduction of global production of cocaine is not hurting the consumer, or the cartels but the farmers, who are paid increasingly less for their leaves. The country's defence spending has increased to $12bn since it ramped up its crackdown on its cocaine cartels. This is about three times the defence budget of the average South American nation. The Colombian government efforts are in fact targeting the wrong group of people.
Rise of The Dark Net
The drug trafficking industry is changing, and governments must keep pace with these movements to defeat them. Narco King Escobar has been replaced with his contemporary equivalent, the Mexican businessman known as El Chapo. In more recent years, there has been a change whereby producer countries are becoming consumer countries and vice versa. As Colombia, Peru and Bolivia become richer they are behaving more like middle-income countries, and as such, are consuming more drugs. But Americans are beginning to grow the drugs at home, and selling them online. An eBay of cocaine has been introduced such as Darknet and Silk Road, that you can only access through the deep web. All members can remain anonymous using the "onion" system,by hiding their IP address from the police.
A Harvard security professor predicted that Silk Road generates annual sales figures of £14m. The drugs are purchased with bitcoins, an online currency that boasts untraceable characteristics. It removes the element of meeting a drug dealer on a street corner, which could encourage more new users from a younger demographic. The Colombian government needs to look to its American counterpart in controlling the recreational epidemic that has taken the country by storm. Maybe the reason for cocaine's success is less about economics and more about social factors? The substance has been known to provide a short-term solution to insecurity, depression or stress, and rather than continuing the futile fight against supply, social issues could be a more sustainable and innovative mechanism for fighting demand. As the general theory of economics goes, without demand, supply would have to end.