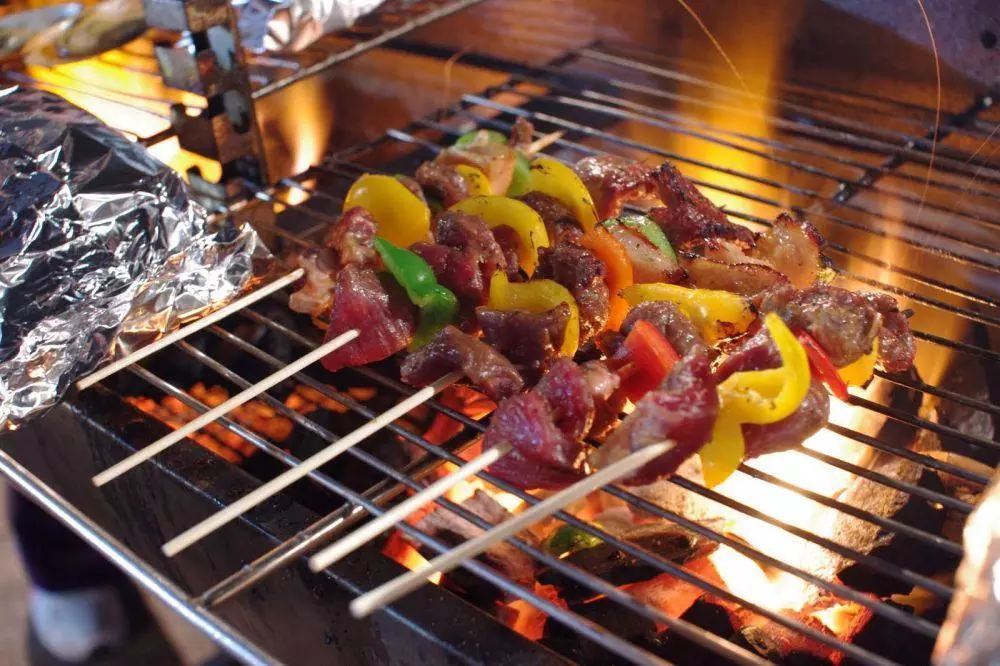 A Worrying Governance Issue
The Brazilian federal police accuses some of the country's biggest meat producers of bribing health inspectors to turn a blind eye to grubby practices. The revelation of corruption in the food industry, one of Brazil's most successful export sectors, is another sign that the country needs to do more to improve governance. Investigators discovered that both companies are overusing potentially harmful additives, repackaging beef past its sell-by date and making turkey ham out of soyabeans rather than actual birds. The police operation, dubbed Weak Flesh, could reduce Brazil's meat exports and damage its two big global meat producers, JBS and BRF.
The meat scandal shows very clearly the promiscuous relations between the private sector, public sector employees and the state. With exports to 160 countries, Brazil's meat industry accounts for $12.6bn of its exports, about 0.7% of gross domestic product. China comprises about one-third of these exports with other parts of Asia, Chile, the Middle East and Russia also important markets. The controversy over the meat scandal is expected to hit BRF hardest because most of its production is in Brazil. Headed by the country's richest retail entrepreneur, Abilio Diniz, BRF has grown into the world`s largest poultry exporter with 105,000 employees and factories in seven countries and $28.8bn in sales last year.
Reputational Damage to the Brazilian Food Industry
While BRF is under intense scrutiny, JBS generates 73% of its revenue from subsidiaries in the US, Australia, Europe and Canada, lessening its exposure to the scandal. The scandal highlights the alleged closeness of both companies' employees with health inspectors in some regional plants, according to court documents. JBS and BRF, the largest companies allegedly involved, have vehemently denied the more extravagant allegations, such as that they sold rotten meat or products infected with salmonella bacteria. JBS has said that none of its executives were arrested and investigators did not raid its headquarters but targeted three regional plants.
China, the European Union (EU), Chile and South Korea, which together consume a third of Brazilian meat sold abroad, said they would ban some or all imports from Brazil until it can allay misgivings about its inspection regime. The reactions from China and Chile provoked particular anguish. Unlike the EU, which has restricted products only from the 21 plants that are under investigation, they have barred all Brazilian meat from crossing their borders until further notice.
Rebuilding Consumers' Trust
Although the Brazilian police came out to the rescue, saying the probe did not mean that corruption was systematic in the food industry, investors are still skeptical about the scandal. By March 20th shares in JBS, the world's biggest beef exporter, and in BRF, the largest producer of poultry globally, had lost a sixth of their market value. Only one of dozens of plants owned by BRF is under suspicion, and the same is true for JBS. Yet the damage to the firms' reputations may take a long time to repair. The effort is under way: Brazilian authorities and the country's butchers are rushing to reassure customers at home and abroad. The public relations campaign has helped to stabilise JBS and BRF's shares, which initially fell almost 8%.
The suspected slaughterhouses make up a tiny fraction of 5,000-odd such establishments in the country, the industry's defenders note. Only 33 agriculture-ministry officials were fingered by the police, out of a bureaucracy of 11,000. The reputational damage to the industry will linger and rebuilding consumer trust will take time. Indeed, Brazilian social media was rife with jokes parodying the scandal, with pictures of toilet rolls being prepared for a barbecue in reference to a police comment that cardboard had made its way into processed meat — a point later disputed by agriculture ministry officials.