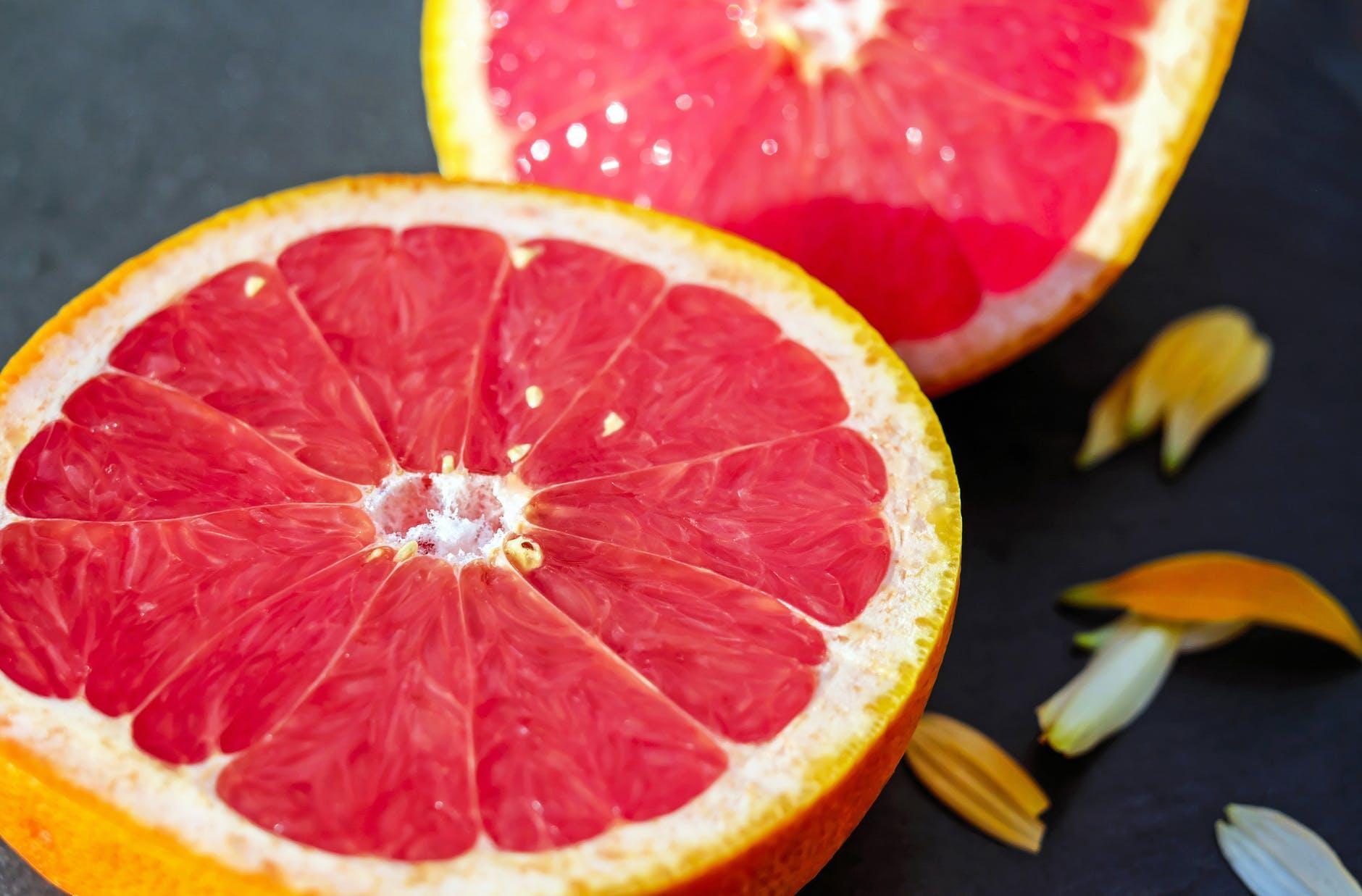 The grapefruit is definitely not new to the weight loss scene. Different fad diets throughout the years have loved to include cleanses using the grapefruit, and for good reason. Consuming grapefruit pulp will definitely provide many health benefits and assist with weight loss and metabolism. But, grapefruit essential oil, which is extracted from the peel of the grapefruit, also has a wide spectrum of benefits.
1) Weight Loss
Grapefruit essential oil is a must have when trying to lose weight or if trying to increase metabolism and detoxify your body. Using this oil, improves your lymphatic system by boosting the activity of your lymph glands. "This can prevent problems like poor circulation, allergies, cellulite and fluid retention." (2) Add 1 drop per 4 ounces drinking water throughout the day. When adding any essential oil to drinking water, always make sure it is a high quality, 100% pure essential oil. Also when consuming oils in your drinking water, always make sure you are drinking from a glass or stainless steel cup to prevent toxins from being pulled from the plastic into your drinking water since the oils are so potent. Grapefruit essential oil has also been found to be extremely effective at curbing an appetite, so consuming it throughout the day will help decrease food cravings.
2) Increased Energy
When you diffuse grapefuit essential oil, it creates a more uplifting environment and promotes increased energy and motivation. Applying to the bottoms of your feet (I prefer to dilute it with fractionated coconut oil when applying to my skin), along the thyroid and liver, adding a drop to your drinking water, or also putting a drop under your tongue and chasing it with water will all help the powerful components of this oil to work with your body to increase energy.
I personally use grapefruit oil about 3 times per day by putting a drop under my tongue and chasing it with water. After my first few days of being consistent with this routine, I started noticing a big difference in my energy levels, which is a game changer being a mom to an energetic 1 year old.
3) Antimicrobial Effects
Along with the weight loss and energy benefits that grapefruit essential oil provide, it has also been found to be an extremely powerful antimicrobial. One study showed, that grapefruit essential oil had "antimicrobial activities against Staphylococcus aureus, Enterococcus faecalis, Staphylococcus epidermidis, Escherichia coli, Salmonella typhimurium, Serratia marcescens and Proteus vulgaris…" (3) Another study showed the positive effects of grapefruit essential oil with Candida albicans and Klebsellia pneumonia.
Grapefruit essential oil is a must have for every medicine cabinet. It will provide many benefits for infections, bacterial or viral illnesses, fungal issues, gut health, and also for weight loss, mood, and energy.