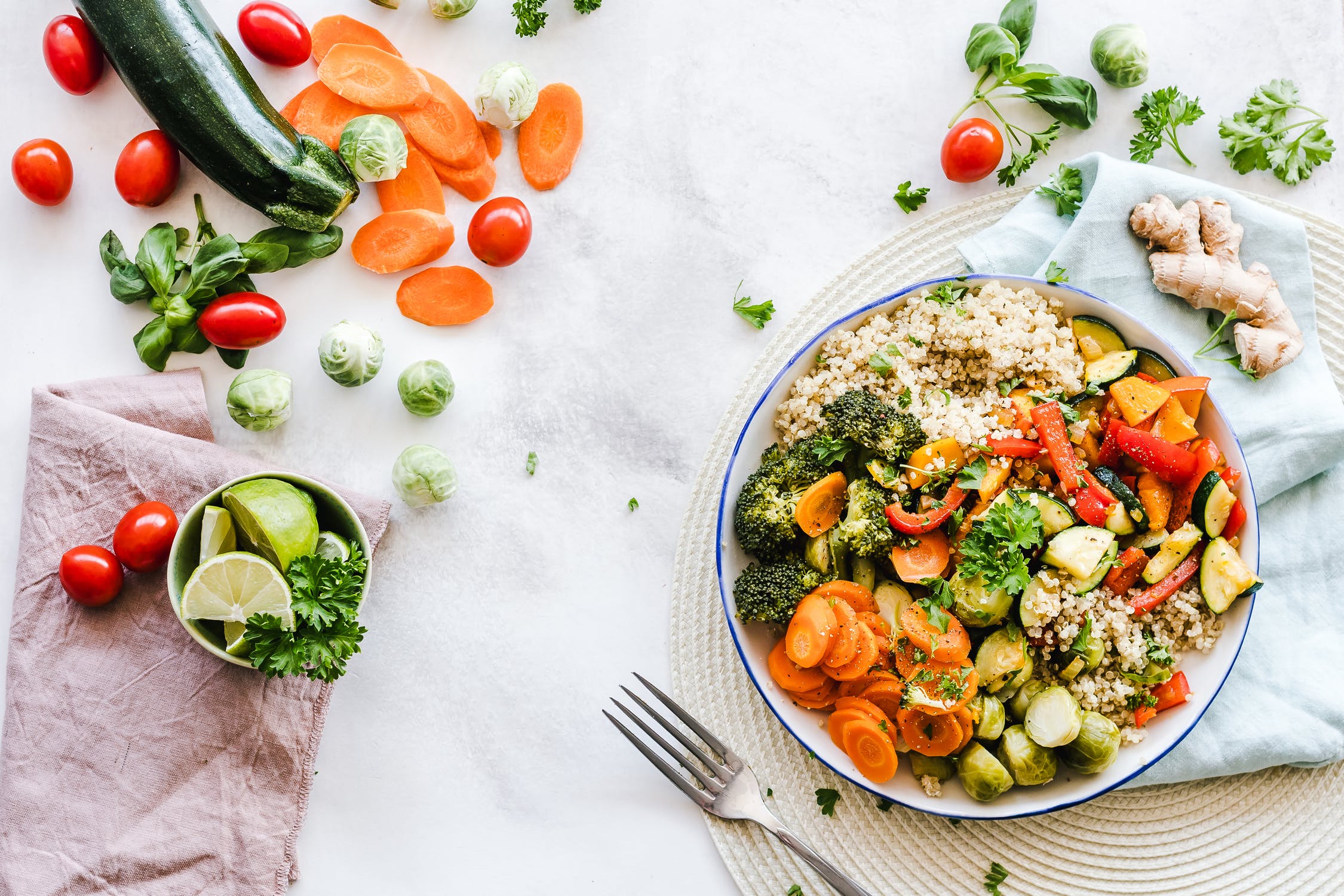 Food is medicine, the best there is- assuming we get it right. The idea is far from new; Hippocrates famously espoused it. The idea is not new in the realm of research, either, including the variety of research generally most revered (at times for better, at times for worse): the randomized controlled trial. We have randomized trials to show that high blood pressure, pre-diabetes, dyslipidemia, and coronary artery disease – just to name a few- can be treated with diet (and, at times, other lifestyle interventions) as effectively as with state-of-the-art pharmacotherapy.
Food is medicine, and better than medicine. Medicine may be a source of relief but is rarely or never a source of pleasure; food is a daily source of pleasure. And yes, we can love the very foods that love us back- getting pleasure conjointly from good food, and good health. Medicine is not something to share with family and friends- but food is. Medicine is not the centerpiece of our gatherings, holidays, and celebrations; food is. The medicine we take to treat a given symptom or disease rarely makes us well in other ways. The right food as medicine always goes far beyond a targeted risk factor, symptom, or condition- and contributes to health and vitality at its very foundations.
We have long known this, but there is reason to talk about it now.
For one thing, even as I write this we are wrapping the 29th Annual Art & Science of Health Promotion Conference I was privileged to chair this year. The conference has been a stunning assembly of great content, keen insights, inspired and inspiring people, and vital energy. In short, the gathering has been a memorable, indelible, illuminating success. And throughout, food as medicine has been among the salient themes. It figured in three plenary addresses ranging across the future of digital health, to epigenetics, to effective community interventions and culture change. For the one, and for the many, food is powerful medicine.
And yes, of course, we know what food. Despite our culture's constant efforts to dissemble on this topic for the profit of many industries and individuals at the expense of public health, we certainly do know what food makes the best medicine. We have known for a long time. We know when we look for common ground and common cause. We know based on the weight of aggregated evidence. We know it is dietary patterns that matter, not isolated "superfoods." We know based on the global consensus of those best informed, best trained, and best positioned to know.
And we know from ever more research. Just this week, a paper was published in The Lancet entitled: Health effects of dietary risks in 195 countries, 1990-2017: a systematic analysis for the Global Burden of Disease Study 2017. As the title suggests, this was a massive, global research project involving many scientists. Impartial funding for this effort came from the Gates Foundation. Media coverage has been extensive, highlighting the diets cutting lives short around the world, and noting the need to attend to what we aren't eating, as well as what we are.
The basic findings were, in the authors' own words:
Our findings show that suboptimal diet is responsible for more deaths than any other risks globally, including tobacco smoking, highlighting the urgent need for improving human diet across nations. Although sodium, sugar, and fat have been the main focus of diet policy debate in the past two decades, our assessment shows that the leading dietary risk factors for mortality are diets high in sodium, low in whole grains, low in fruit, low in nuts and seeds, low in vegetables, and low in omega-3 fatty acids; each accounting for more than 2% of global deaths.

Figure 3 from the Lancet paper- Number of deaths and DALYs and age-standardised mortality rate and DALY rate (per 100 000 population) attributable to individual dietary risks at the global and SDI level in 2017. DALY=disability-adjusted life-year. SDI=Socio-demographic Index.


This global study aligns with a great mass of prior evidence, including a quite similar look from altitude focused on only the U.S. It aligns with all we've learned from the world's Blue Zones. And it corrects the distorted view offered by the large PURE study, which misguidedly focused on macronutrients rather than foods and dietary patterns.
The right food- whole, minimally processed, mostly plant-foods in any of many sensible assemblies- is the very best of medicine. The wrong food- is the leading cause of premature death in the modern world.
That stark contrast reveals how many miles there are to go before we sleep; how much work remains if ever we are to get that best of medicine to go down.
Here, by virtue of the various roles I play, I am privileged to a rarefied view of evolving new means to those tantalizing ends.
I am privileged to serve as a science advisor to Better, a digital therapeutic company. For those who don't know, digital therapeutics are evolving alternatives to standard medical treatments such as drugs. These platforms digitize and deliver lifestyle interventions electronically, taking advantage of powerful innovations such as machine learning and artificial intelligence. Better just published a study showing that its program, focused on overhauling diet primarily, but also other lifestyle behaviors, can produce blood pressure reduction comparable to that commonly achieved with drugs. The idea that food is medicine is vintage; but there are whole new ways to make that medicine go down, and it's a new day.
Another powerful advance is the delivery of high-quality, curated meals to your door- and the alignment of those meals with preferred dietary patterns, and health goals. This approach, represented by Sun Basket where I serve as Chief Science Advisor, skips over all of the impediments to eating better by bringing people and high-quality food together directly.
The limitation here is, I trust, rather obvious: those who can afford home delivery of high quality, chef prepared, expertly curated meals are those who need help with diet the least, and those who need help the most can least afford this. But that's where research comes in- to show that food is not just the best of medicine, but cost-effective, too. We have convened a top-caliber Science Advisory Board at Sun Basket to conduct and oversee just such studies, so that money does not stand between important advances in the food space, and those who stand to benefit most.
And finally, I am the CEO of my own very exciting start-up, where we have fundamentally re-invented dietary intake, assessment, tracking, and change (we call it navigation) for the first time- in our lifetimes. This method is fast, fun, easy, powerful, and entirely independent of recalled dietary details. Famously, we tend to manage only what we measure- and therefore should measure what matters. The new Lancet study is a reminder that diet matters most to health outcomes throughout the modern world, as in the U.S.- but we measure it rarely because the tools are all cumbersome, time-consuming, and ill-suited to the demands of an increasingly digital world. At DietID, we have solved those problems, and look forward to making our signature contribution to the improvement of prevailing diets.
Each of these innovations, and many others, are potential pearls on a common string. As we discover the ideal combinations, we may hope for a whole effect greater than the sum of contributing parts.
Food is medicine, and so much more than medicine. Ever more science, sense, and global consensus tell us clearly what food can do to add years to lives, add life to years, and help save the planet, too. And we know reliably what dietary patterns and foods are part of the relevant Rx. But to fulfill this promise, we need to scale our capacity to get this powerful medicine to go down. There are new and exciting ways to get that job done- so while the prescription is time honored, the opportunities before us are brand new. I find that…very appetizing.