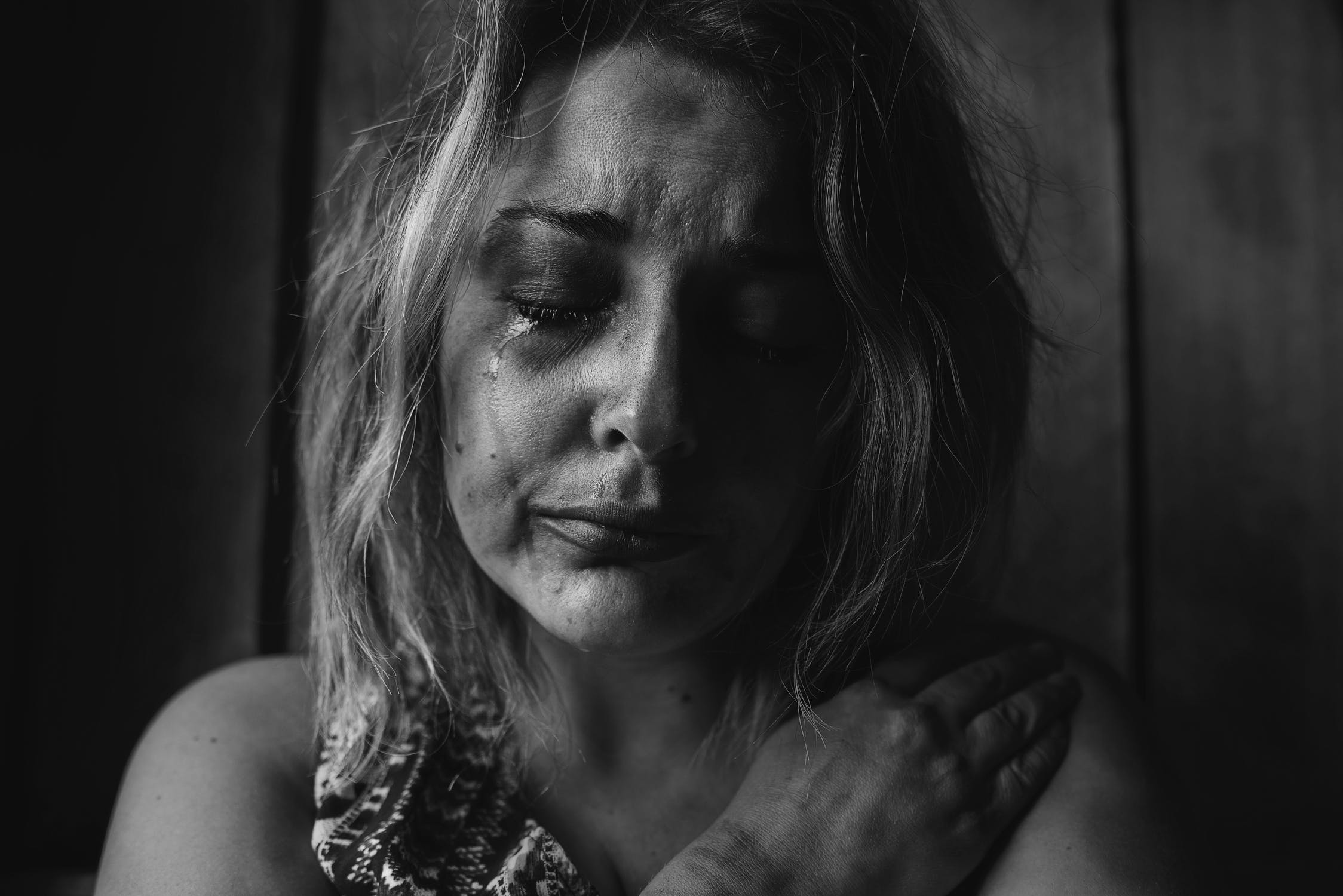 I recall when the current occupant of the White House was campaigning as the "law and order" candidate. I was disaffected then, knowing such bluster was disconnected from any genuine commitment or cogent plan to stay the hail of bullets in America. I am disgusted now, as more massacres of unsuspecting innocents punctuate the drowsy lassitude of mid-summer like lightning searing the sky.
I am disgusted, but numb. Mass murder is as mundane as pancakes here. Let's admit it: it hacks at us now like a scalpel through anesthetized skin. We are just vaguely aware. Wake us up, and we will mouth something about "thoughts and prayers," and then dissipate back into fog and futility.
Unless, this time, you are there- or your child is there. Or your wife, or brother; husband or sister or grandchild. Shopping at Walmart. Then we wake with pain into the solidarity of the national nightmare.
Otherwise, we zombie on, amidst the guns and bullets; the blood and bravado about law and order. Waiting our turn, perhaps, to feel what it would mean to feel something.
As a public health physician, I should talk about the guns- but what's the point? We so obviously have greater priorities here than bloody, mangled holes through people who were once people like us before becoming bloody, mangled statistics. We so clearly care more about money, or votes, or ideology, or just the inertia of defending the familiar, no matter the scope and horror of its failure and futility. And so, really, I have no hope left of anything but failure in raising the topic of guns, and the better policies of the better angels of the better nature of every other civilized nation on the planet.
Let's leave all that to the angels, and wish them luck. I'll talk about our nature instead.
We rule, and not by accident. Yes, to some extent, Nature is red in tooth and claw, and yet- we rule. That tells us all we need to know.
We are ruthless when it serves us to be so. We are prone to violence that placates our motivations. We are tribal, and insular, and territorial, and never more than a shudder away from xenophobia. We are always us, looking out for them. Them…could be anyone.
So, no- have it your way- it's not about the guns. Or the bullets. They just make us better in the service of the native impulse to…hate. They just raise the cost of this tariff levied against the human character.
We are here, kings of the mountain of carnage all, by our rapacious nature. Perhaps we must concede to brute biology the ruthless propensities that saw us so prevail if ever we are to prevail over them.
It wasn't you this time, buying barbecue charcoal in El Paso. This time it wasn't me. But it was our sisters, and our brothers. It was our cousins.
Next time, it may be me, or you. For sure, it will be our sister and cousins and brothers again. Buying lighter fluid, or paper plates; sunscreen or sangria. Whether next time it is us or them- it will be us, either way.
That's the decision. To see past the native numbness that brought us here, and nurture the capacity to feel a common pain.
Compared to the biological diversity among strains of bacteria, all other life on earth is more alike than different, from pangolins to pine trees. Compared to all other life on earth, humans are so indistinguishably the same that even "family" fails to capture it. In the phylogeny of life here- kingdom, phylum, class, order, family, genus, species – we are two degrees closer to one another than merely "family."
Guns, and bullets, and pancakes for breakfast are mundane in America. Law and order is so much rhetorical bravado. Thoughts and prayers are the listless gestures of the nearly numb and barely conscious. And violence and easy hate are in our nature, or our family would not rule all the rest.
Rule, we do. A family we are. We could choose to see it. We could nurture those disparate angels of our common nature, awaken to the family resemblance they all share.
We could decide that hate should not prevail, that evil should not triumph.
Or we can do nothing, and feel nothing, and wait.