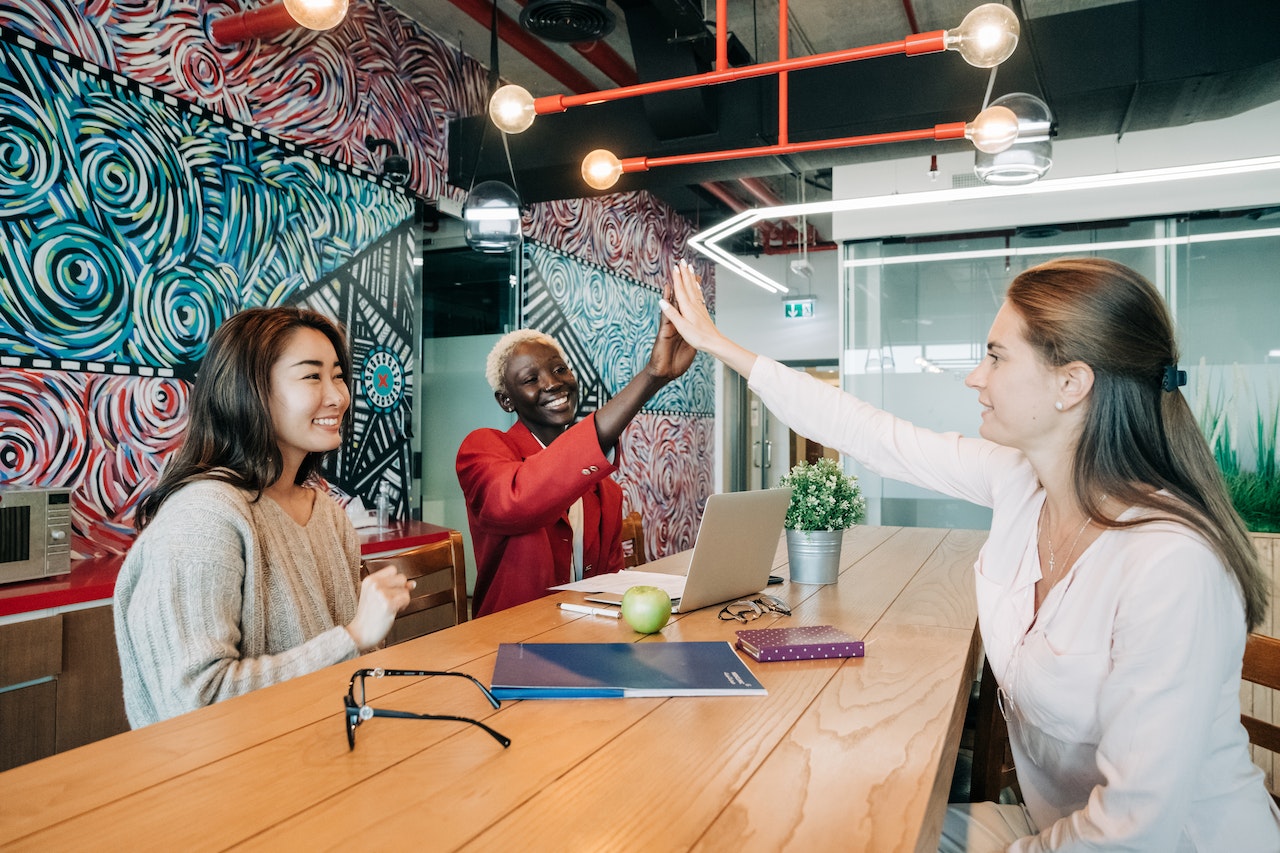 A team, by definition, is a group of people working to achieve a common goal.
Achieving any goal requires a combination of action and performance. So, most team members assume that they aren't valuable if they aren't producing results at the highest level. However, this couldn't be further from the truth.
Delivering results when you get the opportunity is what leaders expect, but being an exceptional team player goes well beyond results. Teamwork is born out of collective contributions. When every team member knows how they contribute to a team's success and works relentlessly to make those deposits, extraordinary things happen.


Great teamwork is born out of collective contributions.


Why Team Players Go Beyond Performance
Team members' contributions go beyond performance because they are not solely judged based on their individual achievements. Exceptional team players understand that their impact on the company or team goes beyond completing their jobs or tasks. They recognize that their contributions can influence team dynamics, culture, morale, energy, and the mindset of others.
The great soccer player Tony Adams famously said, "Play for the name on the front of the shirt, and they'll remember the name on the back." Adams words are a soccer analogy, but they are wise and applicable in business.
The best leaders know nothing great happens when employees only play for themselves. What's required is a collection of individuals who make each other better. Where the group creates more value than any individual can on their own.
7 Uncommon Attributes of Exceptional Team Players
In the context of exceptional team players, being uncommon refers to having attributes that go beyond the basic requirements. It means having qualities that significantly impact the team's dynamics, productivity, and overall success.
A pattern of uncommon attributes has emerged after having coached hundreds of leaders and researched thousands of high-performing teams. So, what are these attributes of exceptional team players?
1. Admiring Character
Character is an engraved set of disciplined habits, a settled disposition to do good. I simplify it as "The mental and moral qualities distinctive to a leader." It comes from a Hebrew word that means statue. This means a person's character is predictable because it doesn't change regardless of the circumstances. Character is proven when people can predict what you're going to do, good or bad.
A mentor said something recently that made me stop in my mental tracks, "You can always have a preference for better character." When you have an entire group of people who have admiring character, you can be assured they will treat each other well, make good decisions, and build each other up when times are hard.
2. Consistently Coachable
Being coachable is how you show the world that you have a hunger to get better and are willing to put in the work and effort.
What's interesting about coachability is that it's not a technical skill or inherent to us. It's a mental mindset that anyone can embrace. So often, the only thing holding back a team from achieving its goals is having people who believe they have it all figured out and aren't coachable.


What keeps teams from achieving their goals is having people who aren't coachable.


3. Challenging Encourager
The word encourage means to give support, confidence, or hope to someone. When you encourage someone, it goes right to their heart whether you know it or not. The proof of this is in the word itself. The word encourage comes from the prefix en, which means "to put into," and the Latin root cor, which means "heart."
Exceptional team players are constantly looking for ways to challenge themselves and others in an encouraging way. It's because they recognize most people will only go to the point where they get uncomfortable and stop. Often someone else who challenges or encourages us to go a little bit further makes all the difference.
4. Accountable Leader
Exceptional team players don't make excuses, they are accountable. They accept responsibility for their mistakes, learn from them, and actively seek solutions to rectify any issues. They understand that accountability is an advantage for them and their team.
During an Organizational Excellence Workshop last week, I told the team a powerful leadership principle:


The more excuses you hear from a team, the lower their performance.

When a team is comprised of people who choose to be accountable leaders, magical things happen because a player-led team will always outperform a coach-led team.
5. Unrelenting Work Ethic
The least uncommon of them all is an unrelenting work ethic, but results don't happen without a relentless work ethic. In fact, the world is littered with people with big dreams but an unwillingness to work for them.


The world is littered with people with big dreams but an unwillingness to work for them.

When team members have a relentless commitment to their work ethic that is greater than their feelings, positive outcomes are inevitable.
6. Willingness to Play Any Role
Many people are willing to work hard and contribute when doing exactly what they want to be doing. Few people are eager to do the same when they aren't doing the work they want to do or playing the role they want.
Being willing to play any role, is the leader who chooses to lead from the front lines even though it's not in their job description. It's the starting quarterback who gets benched and still does everything they can to help the new starting quarterback be successful.
When leaders have a team full of people willing and able to play any role, even if it's not in the limelight, success is right around the corner.
7. Optimistic Mindset
Last but certainly not least is an optimistic mindset. Being an optimist who is positive in the face of challenges is a true competitive advantage. Jon Gordon, the author of The Power of Positive Leadership, said, "Being positive won't guarantee you'll succeed. But being negative will guarantee you won't."
Having team members who have an optimistic mindset is essential because "We don't see things the way they are. We see things the way we are. "


We don't see things the way they are. We see things the way we are.

If I put a glass filled halfway up on the table, you would either look at it as a glass half full or a glass half empty because you don't see things the way they are you see things the way you are. When you have team members who are negative and highlight what might go wrong, it infiltrates a team.
Closing
A team, by definition, is a group of people working to achieve a common goal. The goal won't happen without individuals willing to collectively contribute their skills, gifts, and talents to the group. The best part of all the seven uncommon attributes of exceptional team members is they all can be developed and honed. The only thing left for you is to choose.