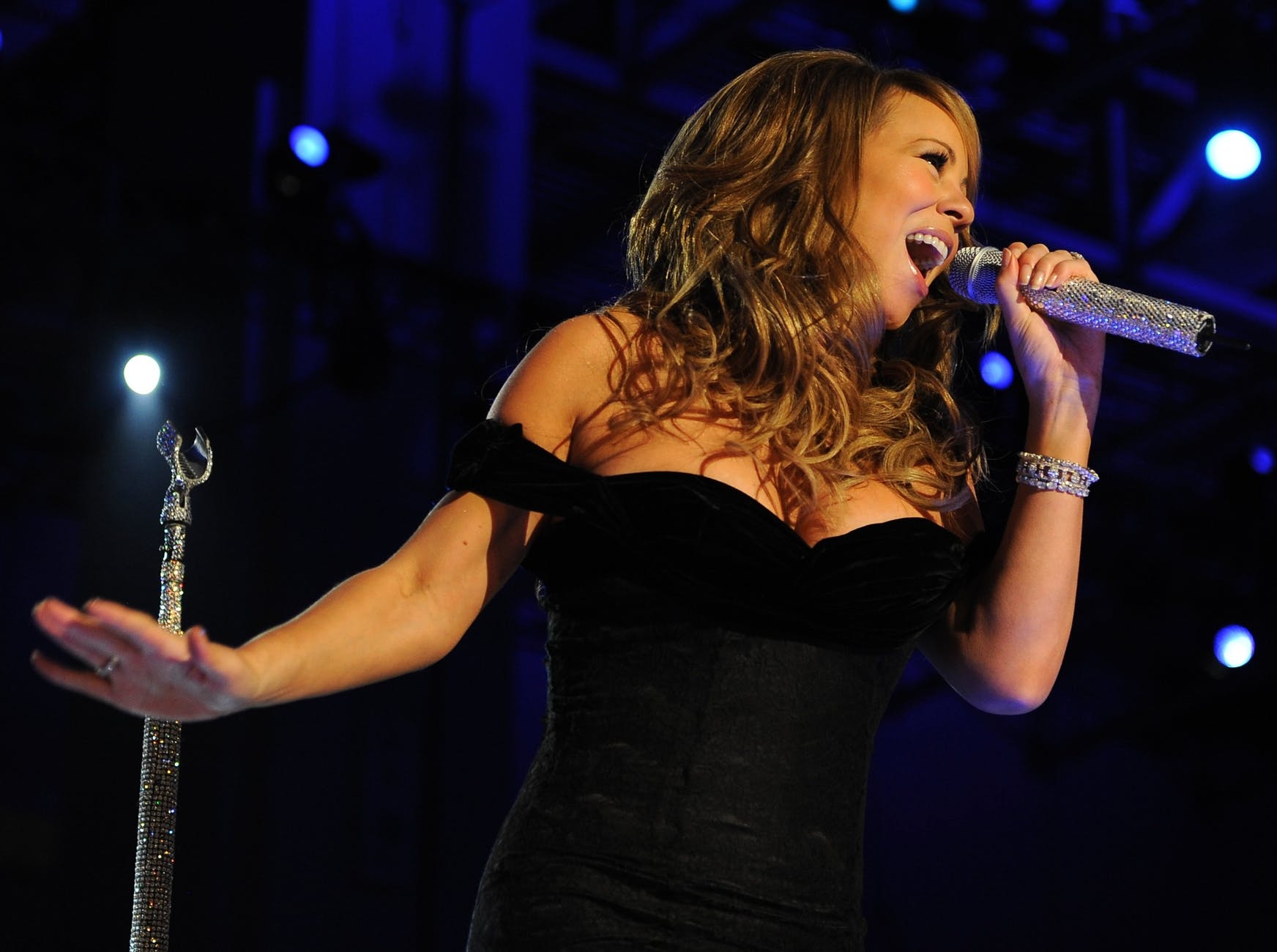 We live in the digital revolution and small acts of kindness land huge in this cruel world. Every single celebrity is not doing enough. They can do good things at the same time as helping their personal brands and leaving a great impact on society.
I have personal experience with challenging celebrities to do a good thing. At the end of 2015, I was desperate to give my father one final great birthday. He was fighting non-smoking lung cancer and at the end of his battle as he was approaching his birthday. My family and I reached out to every cast member of his favorite show Seinfeld. The project went internationally viral and got massive support from two out of the four main stars and many supporting cast members.
These actors did a great thing and bi-product of that act was extra exposure for them years after the hit series had ended.
But there will always be celebrities who don't see the value of giving minutes of their time to someone in need, like the man who played "George" who tweeted me six tweets about how he gets requests like mine every single day from friends and family and "has a policy" that he doesn't do anything.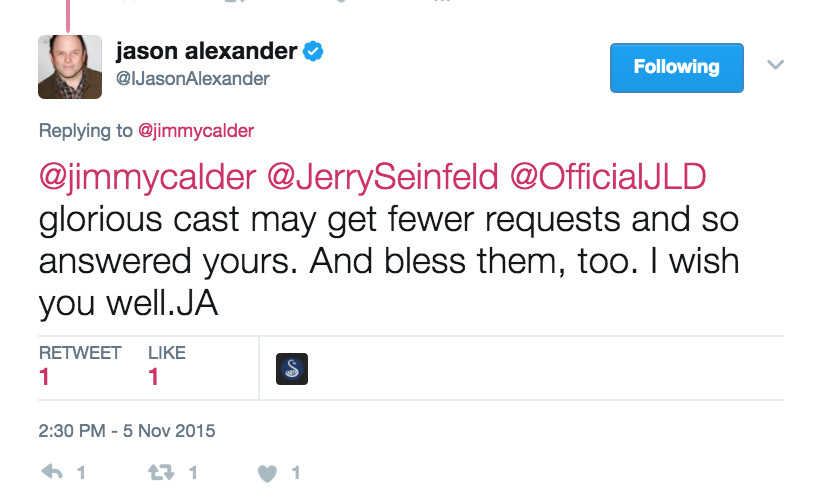 Great policy dude!
In the time he spent tweeting me six times he could have easily recorded a video message for my dad, like the 22 other former cast members of Seinfeld. Or he could have offered to record a private video like his TV father Jerry Stiller did, or he could have offered to call him like Michael Richards.
It's easy to ignore requests like these completely but it can be just as rewarding to engage your hardcore fans.
Recently I saw another chance to help out a cancer patient. My next door neighbor's granddaughter has been fighting cancer since last July.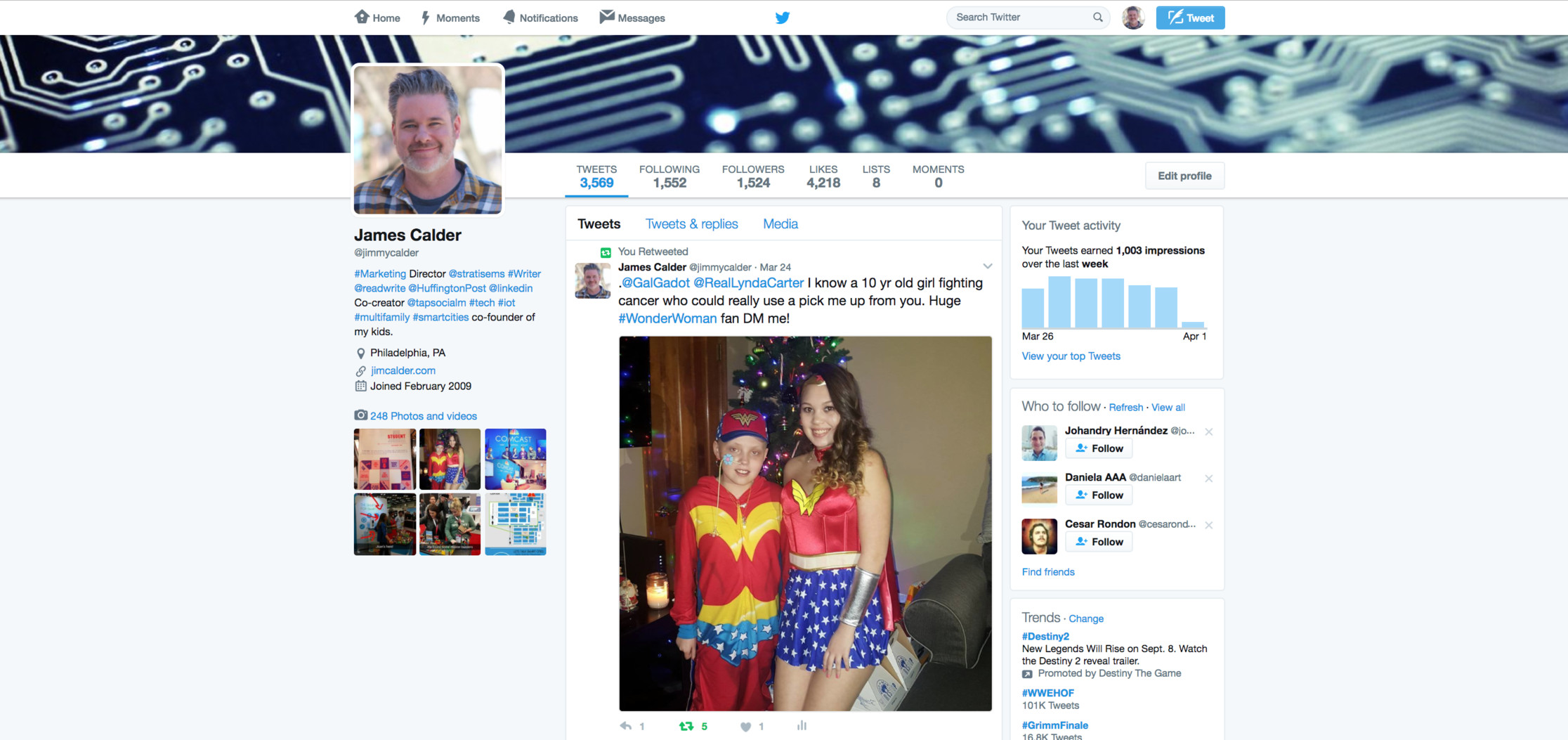 She is 10 years old and a huge Wonder Woman fan. At the end of last year they had a local high school student dress up as Wonder Woman to surprise her at the hospital. While this is great I couldn't help but feel that we could do better.
I started Tweeting some of the actresses that played Wonder Woman over the years. I got a response from one actresses' management team. I suggested that the actress who lives not far away visit her in the hospital or record a video for her.
I got a response that they were sending an autograph photo. I greatly appreciate any effort and I don't mean to sound unthankful, but I think this is really a missed opportunity by her team to do more.
Taylor Swift and Lady Gaga know what I am talking about. They realize that power of impacting one soul has the ability to inspire and reach millions.
I realize that with fame comes with millions of requests. I realize that you are busy and have lives, but I don't think you realize how easy it is to leave a positive impact on society through your limited actions.
I challenge you with the responsibility to lift yourself to do more for your die hard fans.