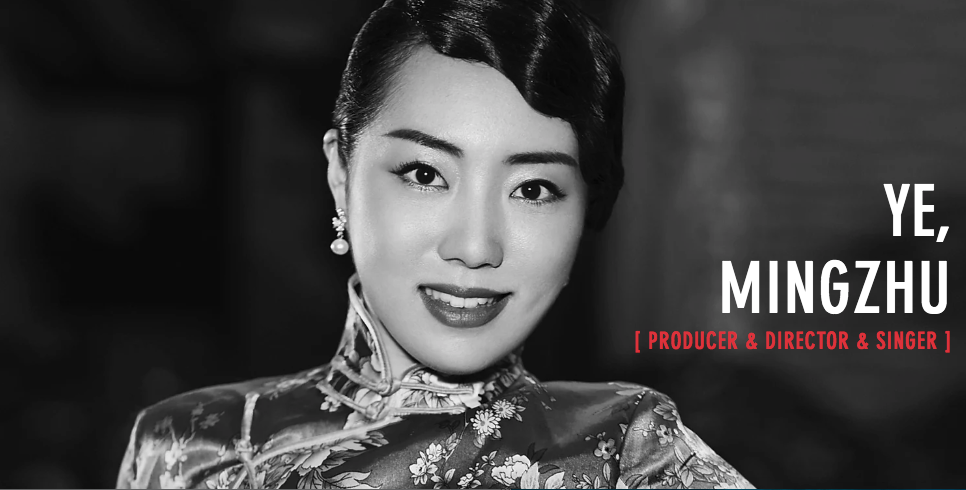 When the director or the first assistant director makes the call, either the shooting day is done or the film has finished.
So, when filmmaker Mingzhu Ye (Rachel) made the call on the last day of her comedy short film Table for Four, which she wrote, produced and directed, it was powerfully emotional. She recalls, "What impacted me most was that when I finished the last shot, I shouted 'It's a wrap,' and my heart almost burst and tears of joy broke out. I couldn't stop from crying."
Producer/director Rachel Ye is on a roll. She has three new short films in post-production, including Corn, Dolly, and The Woman in The Darkness, and has plans to start her "own production company this year, so that I can develop more business and start to produce some big movies, TV series, music videos and commercials."
With a Bachelor's degree in Business Management, then several years on the ground learning about business as a CFO in the financial industry, she took another career direction earning a Masters in Filmmaking from the New York Film Academy. It was here, she says, "I learned almost all major elements of the film industry, such as directing, producing, cinematography, screenwriting, lighting, acting, production design, editing, sound design, etc."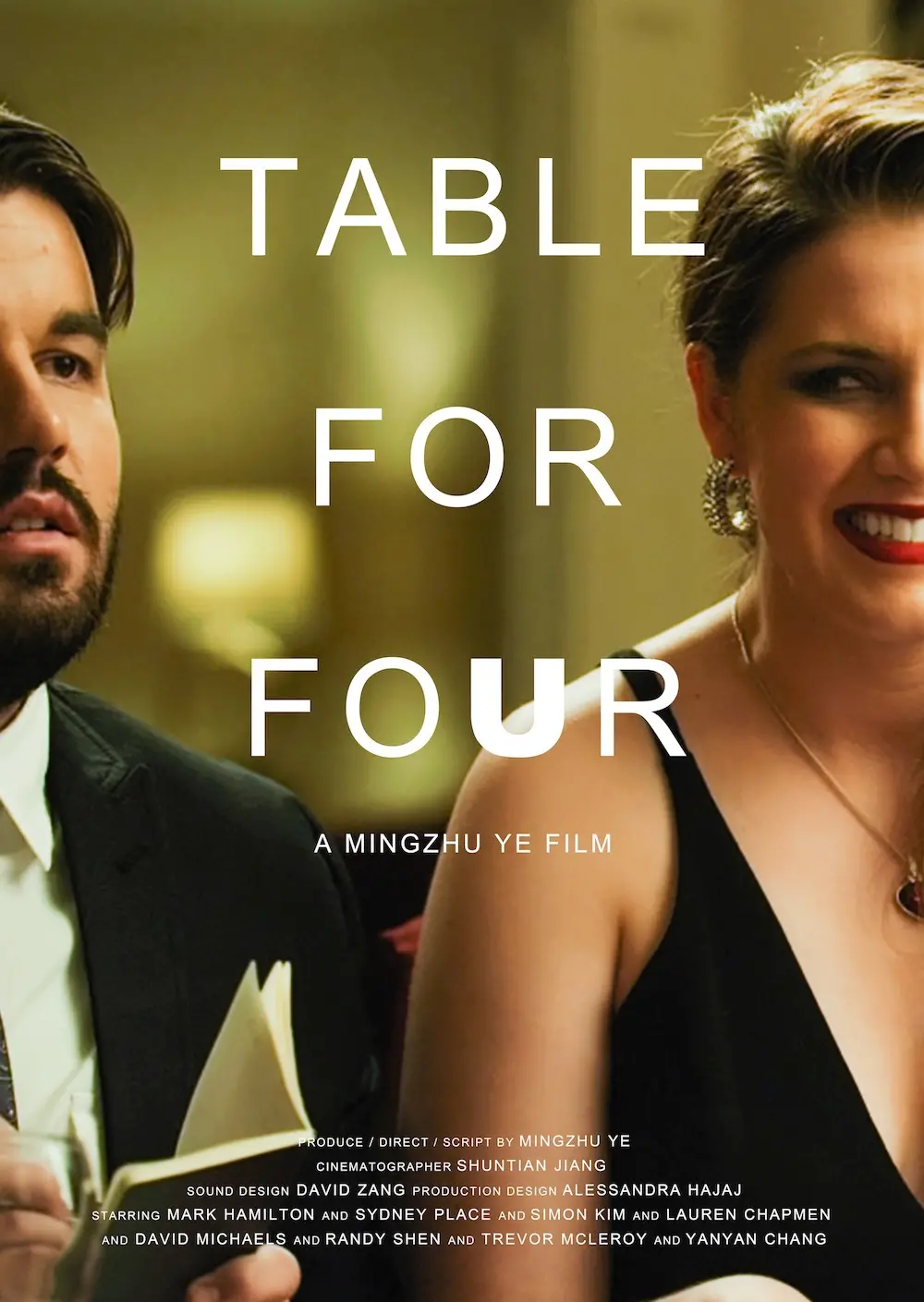 As a result, she has ideally set herself up to handle, oversee and produce successful movies. For example, her Table for Four was an official selection in the 2019 LA Shorts International Film Festival— a festival that has all the qualifications of Academy Award, BAFTA and Canadian Screen Award. And the movie recently won an award in the 15 Minutes Of Fame Indie Film Festival in Florida and got another official selection in the Austin Comedy Short Film Festival.
Indeed, Rachel Ye has come a long way from being a top-ranked contestant in China's most famous singing TV competition, Super Girl. At that time, she also recorded multiple tracks for the soundtrack for the TV series Journey to The West, then also performed in numerous music videos. She also performed in the movie Forever Enthralled, and in the TV series The Legend of Yang Guifei.
Now, she's getting joy by working collaboratively with others as a movie producer, helping indie filmmakers to tell their own stories:
"During my film school studies, I participated in the shooting of many works. I really enjoyed the feeling of teamwork. And, then, every time when we screened the film I was involved with, I had a sense of accomplishment. And I knew that this was the industry I loved. So, when I called 'It's a wrap' on Table for Four, I couldn't help crying because at that moment, my mood was too complicated. There was gratitude, relief, excitement, a reluctance to end the shoot, and a release of hard work for so long. I hugged every crewmember. That mood and feeling stays with me. Now, I have a great passion to help independent filmmakers implement their film plans. I really enjoy the feeling helping them make their dreams come true. I live by the motto of 'more for less' which is represented in my productions, as I strive for the least cost to create and shoot the best productions."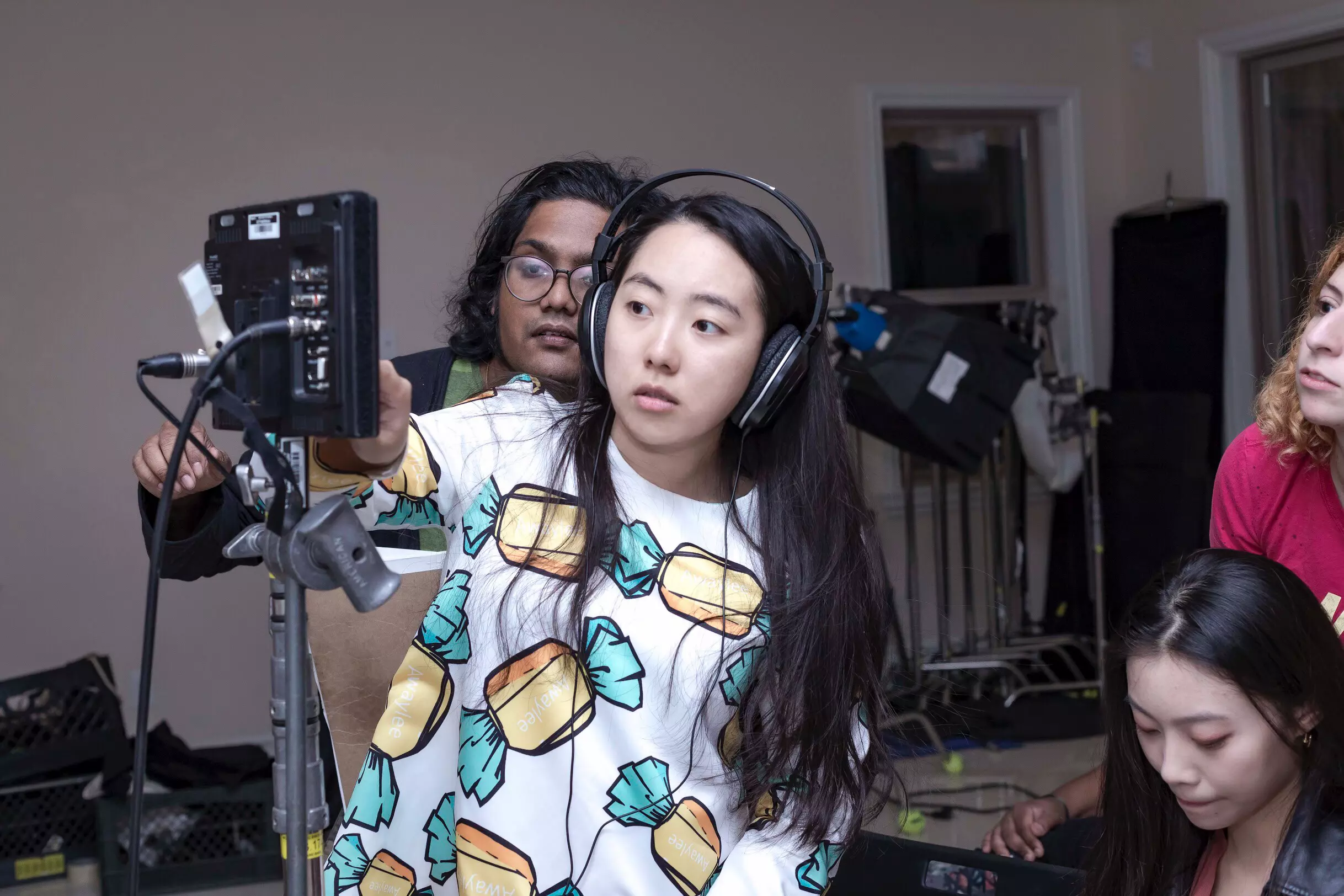 Her love for Hollywood was inspired when, at a young age, she saw the big budget blockbuster historical romantic drama, Titanic, and was emotionally and visually moved:
"Titanic was the first movie I actually watched in the movie theater, and on the big screen, it really opened up my eyes. The storyline is full of different subplots and character arcs which was very emotional, And, the visual and aural feelings, along with the soundtrack, were breathtaking. When I first began studying languages in Los Angeles, I had opportunities to visit famous landmarks seen in movies, and also to view many more Hollywood movies, which helped me learn more about Hollywood culture. Although after that, I lived in New York City for several months, I still had a deeper feeling about Hollywood. So I decided to move back to LA."
Now, reflecting on the three newest films she has produced, she feels extreme pride talking about them as they move towards release:
"Corn is the first black and white short film I produced. The story is about a 14-year-old boy struggling to hide his infatuation for a single mom for whom he babysits. But after witnessing the unfortunate circumstances of her situation, under the controlling thumb of her boyfriend, he takes it upon himself to become the responsible man he thinks she needs. Dolly is the second black and white short film I produced. On the day before Christmas Eve, an 8-year-old girl witnesses her father run away from home after a furious fight with her mother, and she finds herself playing a happy daughter to hold up a perfect family image in front of her relatives. The co-directors of these two films are a couple who are very talented directors with whom I've worked many times. With these two films, which are almost ready to be sent to film festivals, we also have plans to make them into feature films. The third film, The Woman in the Darkness, is the first experimental film I've produced, and is about a woman who's been living in domestic violence for a long time. I used almost the same key crewmembers as the first two films. And, we will be jazzed to see them play on the big screen."
And, watch out for Rachel Ye to be calling out "it's a wrap" more often going forward.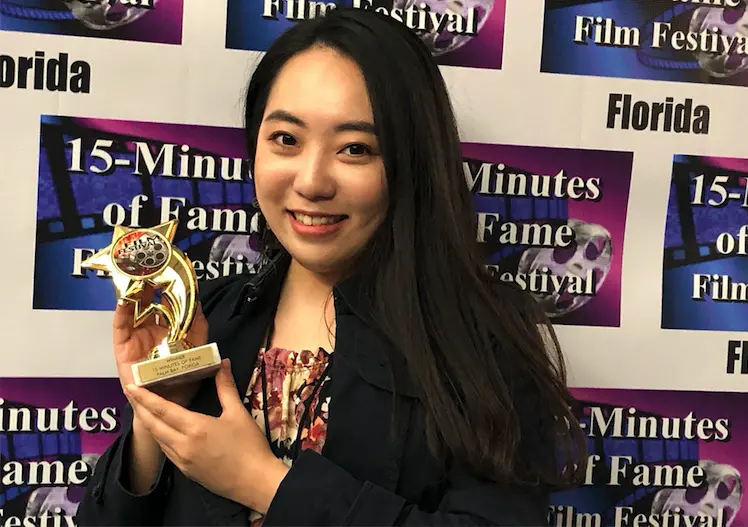 Stay tuned for the upcoming release of Rachel Ye's Corn, Dolly, and The Woman in Darkness. Check out movie clips, photos and career updates on her website, and on IMDb, and follow her on Instagram and Facebook.