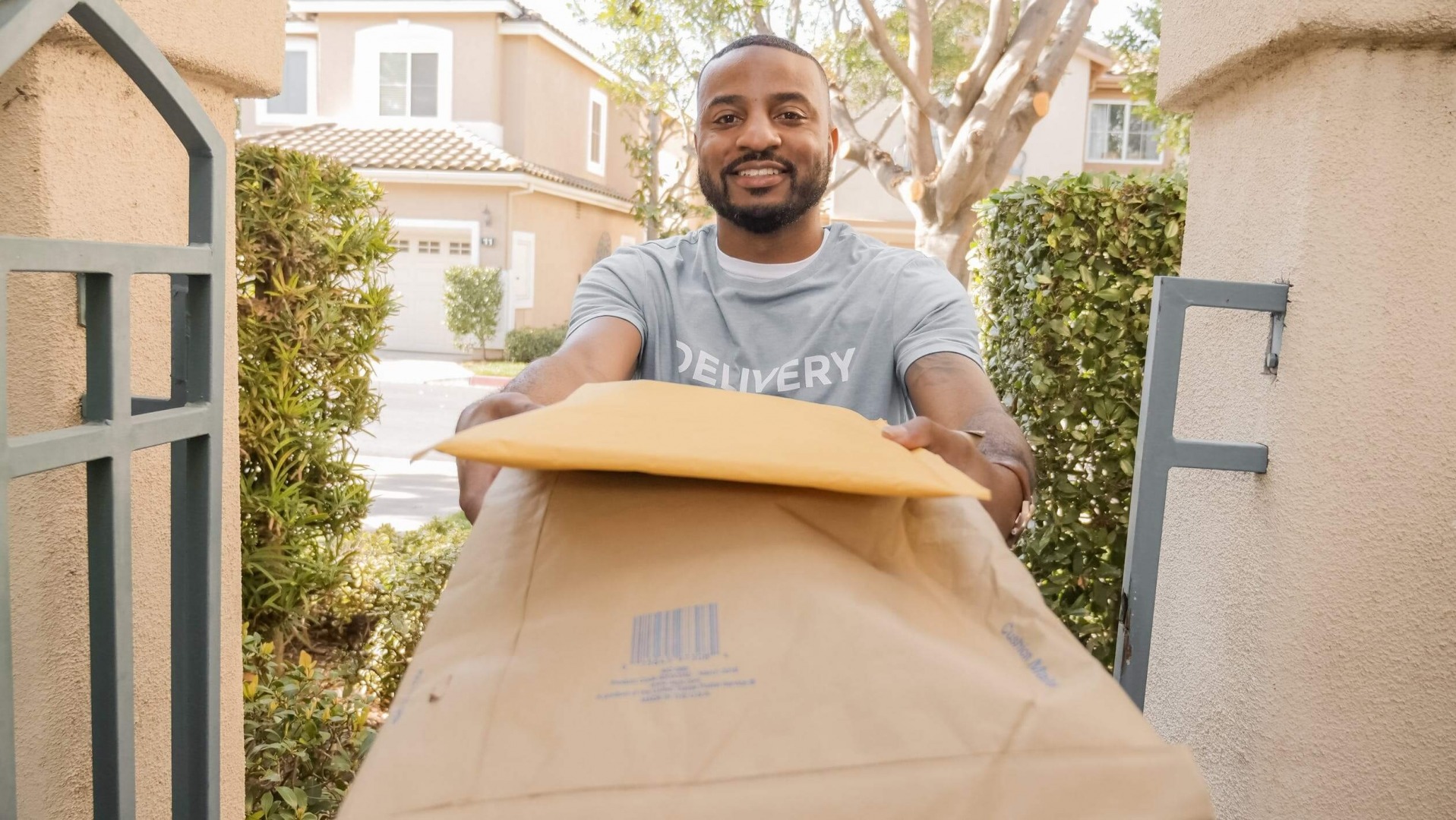 As businesses grapple with the impact of the coronavirus crisis, they are more concerned about business continuity and sustainability.
Many small and medium-sized businesses (SMB) have already hit the rocks.
In fact, 50% of SMBs in the US have shut down, laid-off employees, or furloughed them. As uncertainty looms large, the overall business sentiment is not optimistic at all.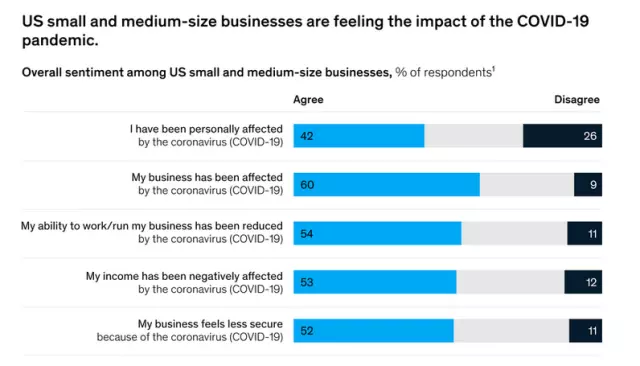 Image via McKinsey


If you're a business owner, you're likely to be going through a rough patch. It's high time you take a hard look at your processes and think of mitigation strategies.
For the continuity of your online business, you need to get into crisis mode and rethink the way you function.
Right now, it's essential to focus on business resilience.
TIPS TO DEVELOP A SOLID BUSINESS CONTINUITY PLAN
As a business owner, it can be unnerving to bear the brunt of the crisis and to adjust to sudden revenue cuts. But if you want to weather the storm, panicking is not an option.
Instead, you need to be solution-oriented to get back on your feet.
In this article, let's take a look at how you can ensure that your business can survive the COVID-19 crisis.
1. Recalibrate Your Business Strategy
The pandemic has disrupted the way we live. With lockdowns all around the world, people are spending more time at home. Such a huge lifestyle change has altered people's priorities and needs.
In this light, you need to recalibrate your business strategy. Take a step back and assess whether your business model is still relevant for your target audience.
For instance, people can't go out for a fancy dinner anymore. That's why restaurants are suffering. During the present circumstances, their businesses have lost their relevance.
What's the way out?
You need to step up your game.
Invest some time into finding out what your target audience needs right now. Then, think of ways you can fulfill these needs without burning a lot of money.
One way to do this is to repurpose your inventory.
For instance, restaurants may explore selling grocery items to open up a new revenue stream.
Smart brands are also leveraging this strategy to maintain their business continuity. At the same time, you can help meet a market need. Take inspiration from US-based alcohol company, Pernod Ricard USA.
From alcohol production, they moved on to manufacture hand sanitizers to meet the increasing market demand.
Image via Instagram
Similarly, major auto companies like General Motors, Ford Motor Company, and Toyota Motor Corporation have started producing ventilators.
Regardless of the industry you are in, you can reframe your core competencies for business continuity. All you need is a shift in perspective and the willingness to be adaptable.
2. Boost Your Online Presence
Stuck at home, people are turning to the internet to keep themselves entertained and updated with what's happening in the world. Subsequently, they are spending more time online.
In an interview, Verizon CEO Hans Vestberg said that their web traffic spiked over 20% in just one week after the lockdown in the US. Another survey revealed that people in the US are spending more time on social media amid the COVID-19 crisis.
How does that affect you?
This spike in online activity opens up an opportunity for your brand.
Boosting your online presence should be a crucial part of your business continuity plan. If you boost your social media presence, you can reach out to your target audience.
3. Create Your Own Website
One of the best ways to strengthen your online visibility is to create your own website. We live in a digital era. So, it's a prerequisite to maintaining your business continuity.
A well-designed website can help you boost your brand awareness, deliver a strong marketing message, and get more leads.
For strong branding, you can leverage a .ONLINE domain name. Not only does it have a global appeal, but the word "online" in your domain name indicates that your business is online. Plus, the probability that your first-choice domain name is available on .ONLINE is high which means you will not have to compromise on your online identity (your domain name).
The best part is it's equally relevant for brands as well as individuals.
Take a cue from digital marketing expert, Jeff Bullas. He is using www.jeff.online for his blog and social media promotions.
P.S. To help your business go online, there is an exclusive offer just for you at the end of this article.
4. Promote Engaging Social Media Content
Want to make the most of your downtime?
Here is what you should do:
Leverage social media to bring your community together.
Create relatable content keeping in mind how the lives of your target audience may have changed during the pandemic.
However, tread carefully. If you hard sell your products, you may come across as opportunistic and insensitive. Instead, focus on how your business can help your audience.
Keep in mind that everyone is going through a hard time. So, while communicating with your audience, empathy is essential.