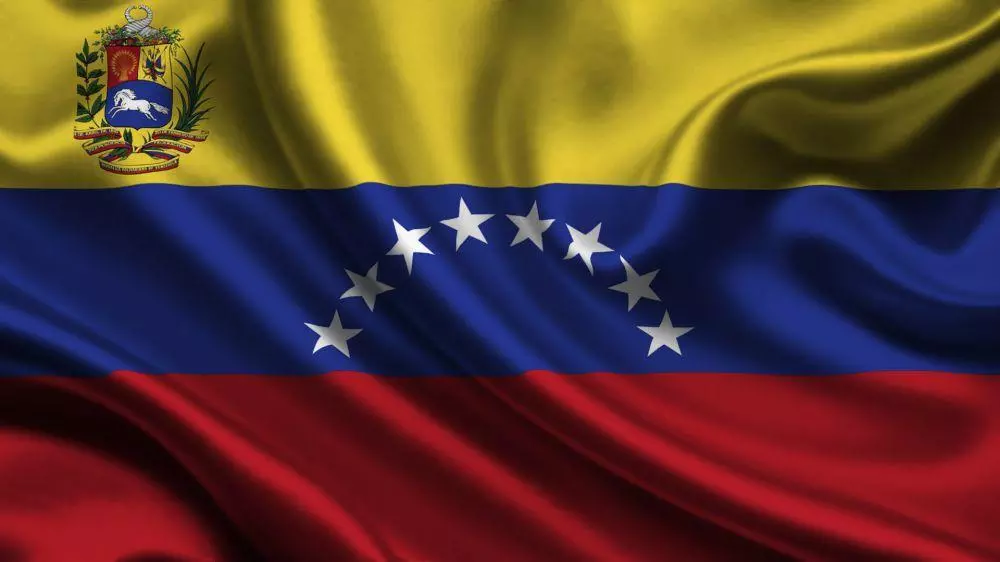 Venezuela's bonds are the highest-yielding of any emerging market security due to concerns about default. Mr Maduro has dismissed default talk as a smear campaign against his administration despite violent protests, food shortage and increasing political instability.
Low Oil Prices and Food Shortage are Threatening Venezuela
As Easter approaches, opposition leaders have issued a new call for protests. The next one is scheduled to take place today and opposition leaders hope to gather hundreds of thousands of people throughout the country. The government has also called for its own rallies. Yesterday, Maduro supporters gathered in Caracas to commemorate the 15 years since a failed coup attempt against the late President Hugo Chavez. Unlike during the Chavez years, Venezuela's oil wealth has been dwindling. According to the latest data from its central bank, the country is down to its last $10.5 billion in foreign reserves. In 2011, Venezuela had roughly $30 billion in reserves. In 2015, it had $20 billion.
According to the country's recently released 2016 financial report, about $7.7 billion of its remaining $10.5 billion of reserves is in gold. To make debt payments in the past year, Venezuela shipped gold to Switzerland. Massive government overspending, a crashing currency, mismanagement of the country's infrastructure and corruption are all factors that have sparked extremely high inflation in Venezuela. Inflation is expected to rise 1,660% this year and 2,880% in 2018, according to the IMF. The economic instability has led to a humanitarian crisis that has led to shortages of food and medicine and polarized the country. Venezuela's opposition is ultimately calling for new presidential elections after an attempt for a referendum was squashed by the government late last year.
Escalating Political Turmoil and Default Risk
Venezuela has put off a reckoning on its tens of billions of dollars in debt, but its ability to avoid a disastrous default will probably require much higher oil prices than appear likely in the next year or two. With its oil production and international reserves falling at an accelerating rate, the government is juggling as fast as it can to pay for imported food and medicines while meeting its short-term bond payments. Even as the country has slashed imports, its reserves have declined by half over the last two years, to $10.4 billion. Most of that sum is in gold and is pledged as security for many of the government's creditors, which include international institutional investors and everyday Venezuelans.
Complicating the picture is the escalating political turmoil challenging President Nicolás Maduro, who needs to shore up his popularity if he is to retain power in the elections scheduled for next year. Consumers have to endure long lines for food and other necessities, and hunger is spreading. With Venezuela's refineries in disrepair, even gasoline is in short supply. A monthly inflation rate of 20% is shrinking the value of paychecks.
Increasing Protests
Reuters expects the global oil price to rise from $15 a barrel to $70. The following could drastically improve the government's financial situation and Petróleos de Venezuela, its state-owned oil company, better known as PDVSA. With American oil production rising, and the commitment of the OPEC to extend production cuts in question, few energy experts expect prices of more than $65 a barrel over the next year unless political violence causes a serious oil disruption in the Middle East. The Venezuelan President, Nicolas Maduro, was attacked during a public act on Tuesday evening, when several people threw blunt objects at the head of state at a celebration of the battle of San Felix.
The president had travelled to San Felix in the western state of Bolivar state to lead an event commemorating the 200th anniversary of the battle, in which Republican forces delivered a stinging defeat to Spain's royalist army during Venezuela's wars of independence. The act has been hailed by Venezuela's opposition as proof of the president's low approval ratings among the population. At least four people have been killed and hundreds injured in the wave of violent protests that have rocked the country since April 1.