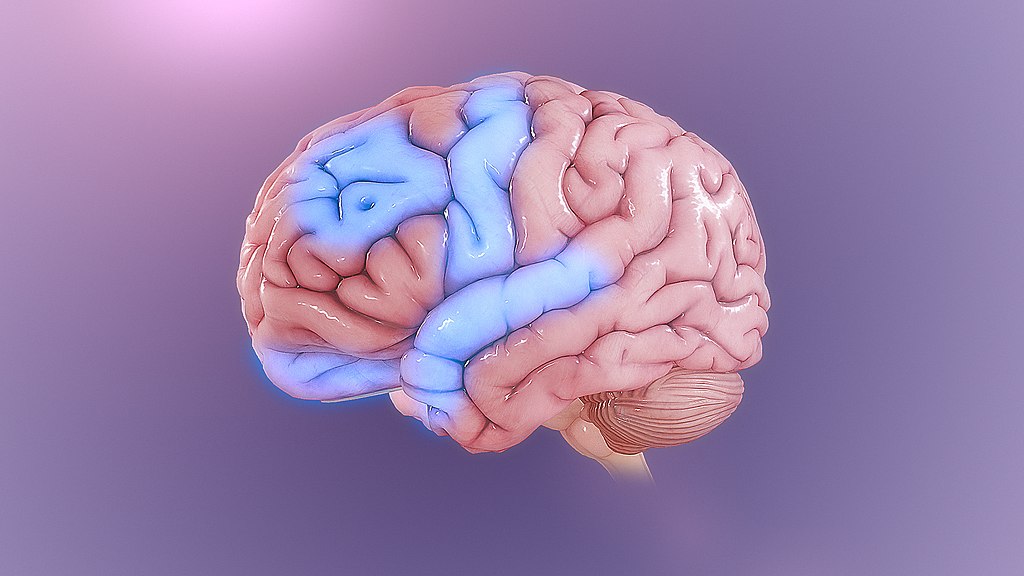 For decades, Amyloid beta, Aβ, was the dominant target of Alzheimer's disease [AD] research.
It got all the attention, funding, efforts and trials, across universities, journals, pharma, biotech, conferences, VCs, foundations, labs and so on. Those at the core of it were mostly interested in anything related to Abeta in seeking to cure AD, especially after there was an initial experimental promise in mice that got better when rid of amyloid plaques.
Aβ was observed to accumulate, forming plaques between nerve cells, in everyone that developed AD. Aβ is regularly cleared by the glympathic system during slow wave sleep, but its build up was noticed to be a causative factor of AD, a condition of memory loss, speech impairment and so on.
There were oligomers Tau and TDP-43 which made AD worse when mixed with Aβ. There were also genetic clues with mutations of APP — amyloid precursor protein, responsible, in part for amyloid production.
The overwhelming evidence led to efforts to target it vigorously, but, as much as efforts went, so did failures follow. Others with other observations were shushed, probably setting back progress for some years.
Psychiatry, unwittingly, is in a similar era, not necessarily because there is a target and other things are stymied, but that most of the applications of research have been unable to succeed — more broadly.
Thomas Insel, former director of the National Institute of Mental Health, who is as reputable and as renowned as they come, noted "The scientific progress in our field was stunning, but while we studied the risk factors for suicide, the death rate had climbed 33 percent. While we identified the neuroanatomy of addiction, overdose deaths had increased threefold. While we mapped the genes for schizophrenia, people with the disease were still chronically unemployed and dying 20 years early. Our science was looking for causes while the effects of these disorders were playing out with more death and disability, incarceration, and homelessness, and increasing frustration and despair for both patients and families."
He proposes social therapy as an extended approach, in the intensity of how psychiatric disorders continue to confound knowledge. There are books that discuss the state of psychiatry for years and numerous methodologies that did not work.
The mortal weakness of psychiatry has been either the lack of understanding of what thoughts are, or ignoring thoughts — mostly. In the DSM-V, there are several mentions of thought, and there is thought disorder chiefly, but what is thought order?
There is delusion, hallucination and voices, but in what form are they to the mind? There are high resolution neuroimaging able to track cells, molecules and synapses in the brain, but they don't see thoughts. That absence in all of photonics: short wavelength optical instruments, microscopy, electro and magnetic imaging takes away from psychiatry a major trace of what should be learned or understood about the basis of all disorders.
There is no single psychiatry disorder without thought. Mental health can be called thought health, mental illness is thought illness. It is possible that when thought relays to some locations in the brain of people with certain disorders, it moves or acts differently, but thought is what relays. Mind or mental is thought and memory, so while memory has a role, thought is the motion.
Thought is the basis of all interactions. When someone is lost in thought on an issue, and in that time could not feel hungry, hot, cold, or a pain somewhere, it means that hunger, temperature, pain array as forms of thought, to get to where they have to be prioritized to be felt. They do not block thought. They became thoughts that went passive, not active in the moment.
Thoughts are the construct with which interactions with the world are made. Nerve cells and their molecules are involved with thought, but it is still impossible to see the rules of thoughts or understand their expanse through the brain.
Thoughts are the basis of senses — internal or external. Thought is the equivalent that senses become to be processed or used by the brain.
Thought, it is postulated, emerges from sensory integration in the thalamus. For smell it is the olfactory bulb. It is thought that relays to memory locations, where they get into stores, to transport to groups.
Stores are in units, as small as possible, but groups bear similarities. The assonance [-lifted / -listed] is a store, while words ending with those have their groups. Hearing those words is picked in a store which goes to the groups belonging to either, depending on what group is default, for the store, in the memory of an individual.
When someone knows something but does not remember more, the store could not locate the group. When someone sees something and thoughts follow on what it means, there was integration, it went to the memory, with stores transporting to groups in that moment. It is not automatic thoughts, as those are labels because of what is unknown about the memory.
How does thought transport in the brain in every situation of mental health? What relays in the memory? Where does thought go first, before fear is felt?
Knowing how thoughts transport is not the cure to mental illness, but it removes from the problems unknowns might bring. When someone is not told where someone is, or what a condition is, fear may fly fast for what is not true. When someone awaits a package, or heading somewhere, and gets updates, it is better than not knowing.
There is nothing that is not a group in the memory. Courage, fear, diligence, pleasure and so on are all groups in the memory. It is when thought gets there that activation begins, before procession to the destination to feel, before reaction. In-between a neurotransmitter might be secreted.
To find more ways to help people, psychiatry has to explore thoughts thoroughly. Submissions of some are not that efforts are not excellent, but that something is missing from those efforts. The likely gap is thought.
Loneliness is a group in the memory, that when a store gets there, it precedes the feeling, same for boredom, emptiness and others. Addiction is first, a memory problem, before any neurotransmitter.
How are thoughts seen in any disorder, to explain to the individual and loved ones on what thoughts are relaying and to where?
Progress in psychiatry may also depend on what are the rules of the construct of neurons or what are the rules of thoughts in the brain?