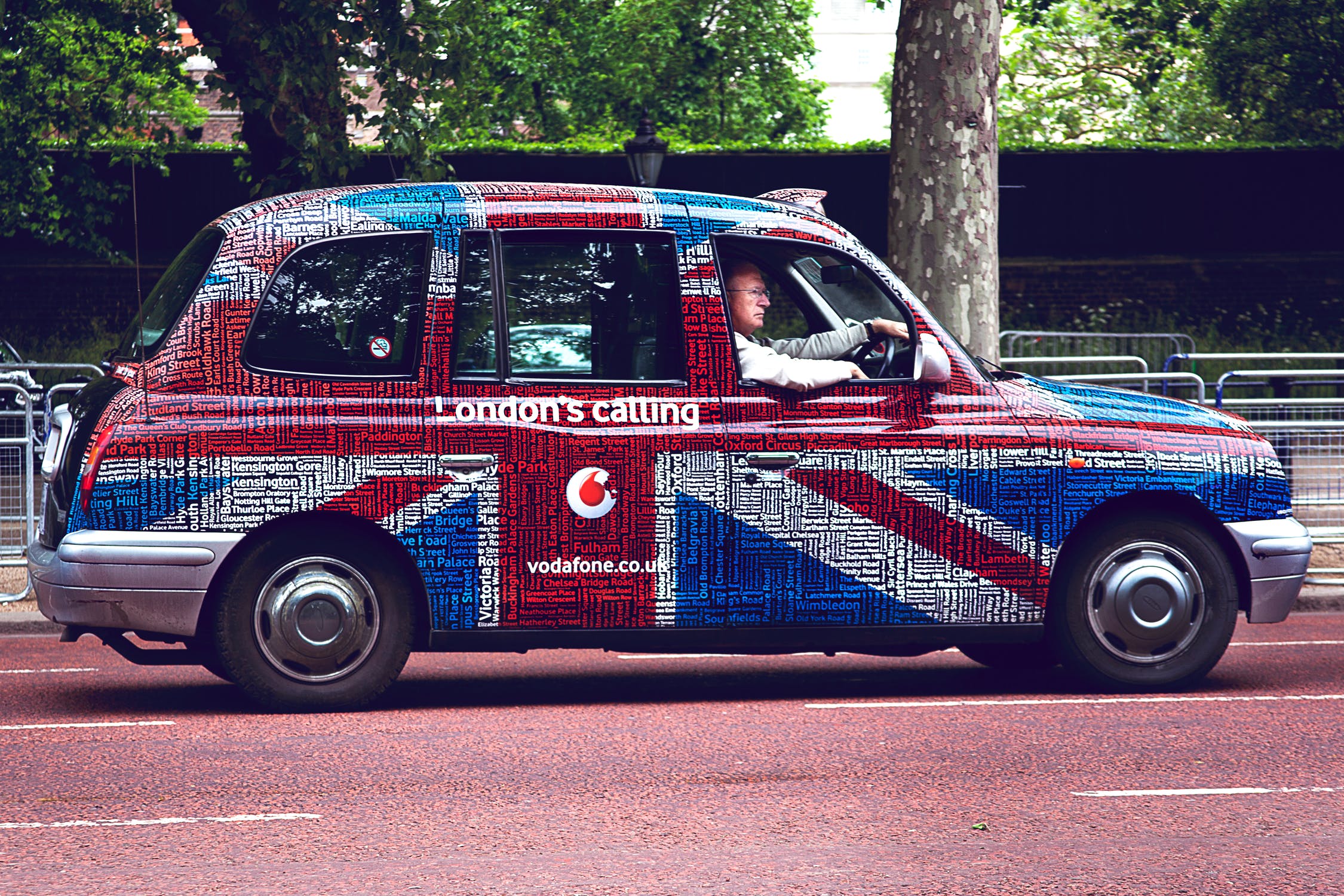 If you're considering becoming a taxi driver for the flexibility it offers, you'll need specialist taxi insurance cover, sometimes referred to as private hire insurance.
Our guide will give new taxi drivers a quick overview on what they need to look for. Once you have all the relevant information, you can start saving money by comparing cover with Utility Saving Expert.
Taxi insurance is designed to cover your vehicle while you're working, there are also optional add-ons such as public liability insurance and business interruption cover that you can include. Not only is standard cover a legal requirement, but it can protect you in the event of suffering a financial loss.
It's easier than ever to find the right policy that will meet your needs. If you're starting a new career as a taxi driver, the first thing to know is that a standard car insurance policy won't cover you for your work. For this reason, a taxi insurance policy will be needed to allow you to use your vehicle for business purposes.
When searching for cover, you will often come across the term 'hire and reward', this legally allows you to carry passengers and goods in your vehicle in return for payment. There are two common types of cover you will come across online, these are:
Public hire insurance – Public hire vehicles are recognisable across the world, think London's black cabs and New York's yellow cabs. These also cover any type of taxi that is able to be hailed down the street or pick up passengers from a taxi rank.
Private hire insurance – Private hire vehicle journeys must be booked beforehand, and you're unable to pick up passengers from the street. This is also applicable to Uber users.
What Types of Taxi Insurance Cover is There?
A standard level of taxi insurance is a legal requirement in the United Kingdom. However, you do have the option of purchasing a more comprehensive policy to ensure you're covered in the event of an incident.
Generally, there are three main levels of cover you can choose from. These include the following:
Third-party only
Third-party, fire and theft
Comprehensive
Third-party only – This is the standard level and a legal minimum requirement. This will cover you in the event of an accident that you were at fault for. It provides compensation for damaged caused to property and injuries to others. Remember that this level of cover does not provide compensation for any damage to your vehicle.
Third-party, fire and theft – This covers the above, in addition to providing cover if your vehicle is damaged by fire or stolen. Remember that this level of cover does not provide compensation for you or your vehicle during an accident.
Comprehensive – This covers the above, in addition to providing cover damage to your vehicle. Some policies will even include accidental damage and medical bills as part of their comprehensive policy. This is the highest level of cover available.
We highly recommend that you consider a comprehensive level of cover as it will cover you for the majority of things you'll need. However, it's important to carefully read your policy documents so you are aware of any exclusions and limitations that may be applicable.
What Optional Extras Do I Need to Consider?
Public liability insurance
Personal use
Breakdown cover
Legal and medical fees cover
Loss of license cover
Telematics insurance
Windscreen cover
How Much Will Taxi Insurance Cost Me?
It usually costs a lot more to insure your vehicle for taxi driving purposes than it does for personal use. Normally you can expect the price to be more than double.
This is partly due to taxi drivers being on the road for longer periods of time and covering larger distances in any single day. This increases your risk factor. Someone who spends more than 40 hours on the road is more likely to be involved in an incident when compared to someone who only uses their vehicle for short personal travel.
It's not possible to provide an exact estimation for how much a policy will cost as there are a number of different variables, referred to as risk factors by insurance companies.
Here are some of the main risk factors that will affect your taxi insurance premium:
Number of years you've held a valid driving license
Claims history including any no claims discount you've built up
Personal and commercial driving history
Driving convictions and any points accumulated on your license
Other personal risk factors include:
Your age
Where you live and where you will be working
Your vehicle make and model
Vehicle age and mileage covered
How Can I Save Money on Taxi Insurance?
There are a number of steps you can take to save money on your new taxi insurance policy.
Compare Quotes Online
Like with any insurance product you're going to purchase. One of the best ways to save money is to compare quotes from leading taxi insurance providers using an online comparison website. Once you have your personal and vehicle details ready, it will only take a few minutes to find the right level of cover for your needs, giving you all the essential information you'll need to make an informed decision.
Drive Safely
It's no secret that if you choose to drive sensibly, you'll be rewarded with cheaper cover. It's your responsibility to demonstrate that you're a safe driver and not a danger to others on the road. Having a clean driver's license and zero driving convictions will help you in this regard.
Choose a Suitable Vehicle
It's nice to have a high-quality vehicle that is comfortable for both you and your passengers. However, avoid high performance, modified and/or imported vehicles because it will cost more for the insurer to replace these. We recommend vehicles from car manufacturers that are well known to be highly reliable and can be maintained and serviced relatively easily.
Pay Your Premium Annually
Many taxi insurance providers won't charge you extra if you're able to pay for your premium in one lump sum. Insurers normally charge extra if you choose to pay by monthly instalments. However, it's important to note that there are providers that won't charge you extra for paying in instalments.
Telematics Insurance Policy
New drivers should consider a telematics insurance policy (sometimes referred to as black box cover). A small device will be fitted into your vehicle which monitors your driving behaviour, and encourages safer driving. If you can prove to your insurer that you are a responsible driver and less of a road risk, they will lower your premium.
This is just a quick overview for new taxi drivers who are looking for a policy. It's important to remember that you purchase the right level of cover for your needs, and make sure you carefully read the terms and conditions which will outline any limitations and exclusions that will apply.
We hope you drive safely and wish you every success in your new career.