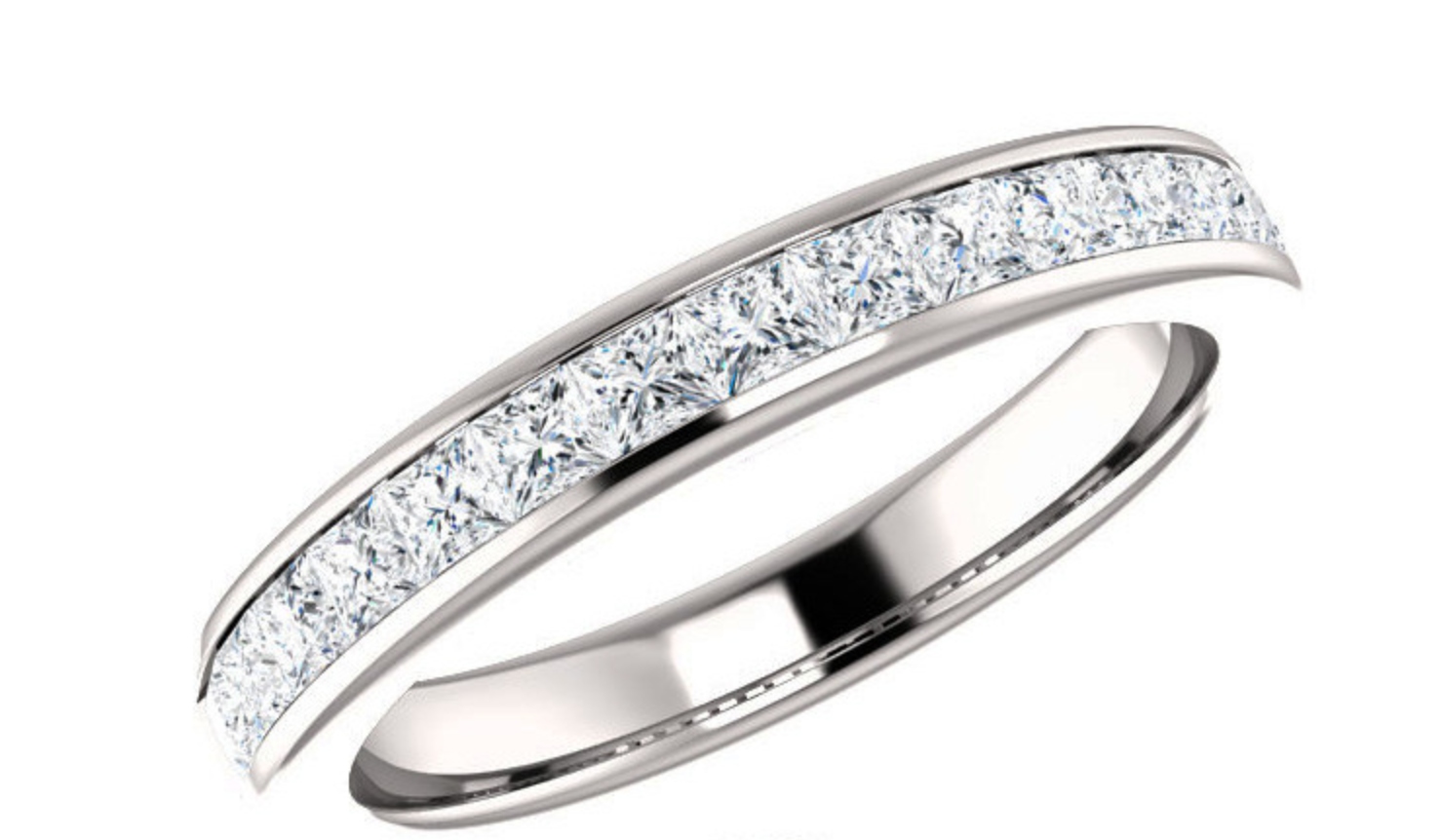 There has been an increase in online shoppers during the pandemic and even before because virtual platforms make it easy for customers to buy things on the internet.
One can easily purchase engagement rings from Moissanite Co and other trusted brands that sell authentic diamond jewellery.
Moissanite Co has a rich history of delivering engagement rings online.
In the moissanite versus diamond debate, we'll look at three main factors: affordability, durability, and colour.
Let us first understand the difference between moissanite and diamond.
What is The Difference Between Moissanite & Diamond?
Moissanite is naturally occurring silicon carbide and its various crystalline polymorphs, whereas diamond is a rare, naturally occurring mineral composed of carbon.
Moissanite has the chemical formula SiC and is a rare mineral, discovered by the French chemist Henri Moissan in 1893. Moissanite is a naturally occurring mineral called silicon carbide, which is very rare and can't be found in nature large enough to be cut into even a one-carat gemstone. For this reason, the moissanite used in fine jewelry is created in a lab—unlike diamonds, which are naturally occurring.
A moissanite gem is approximately one-tenth the cost of a mined diamond of equal size and quality.
Why Should You Use Online Shopping To Buy Custom Made Jewelry and Engagement Rings?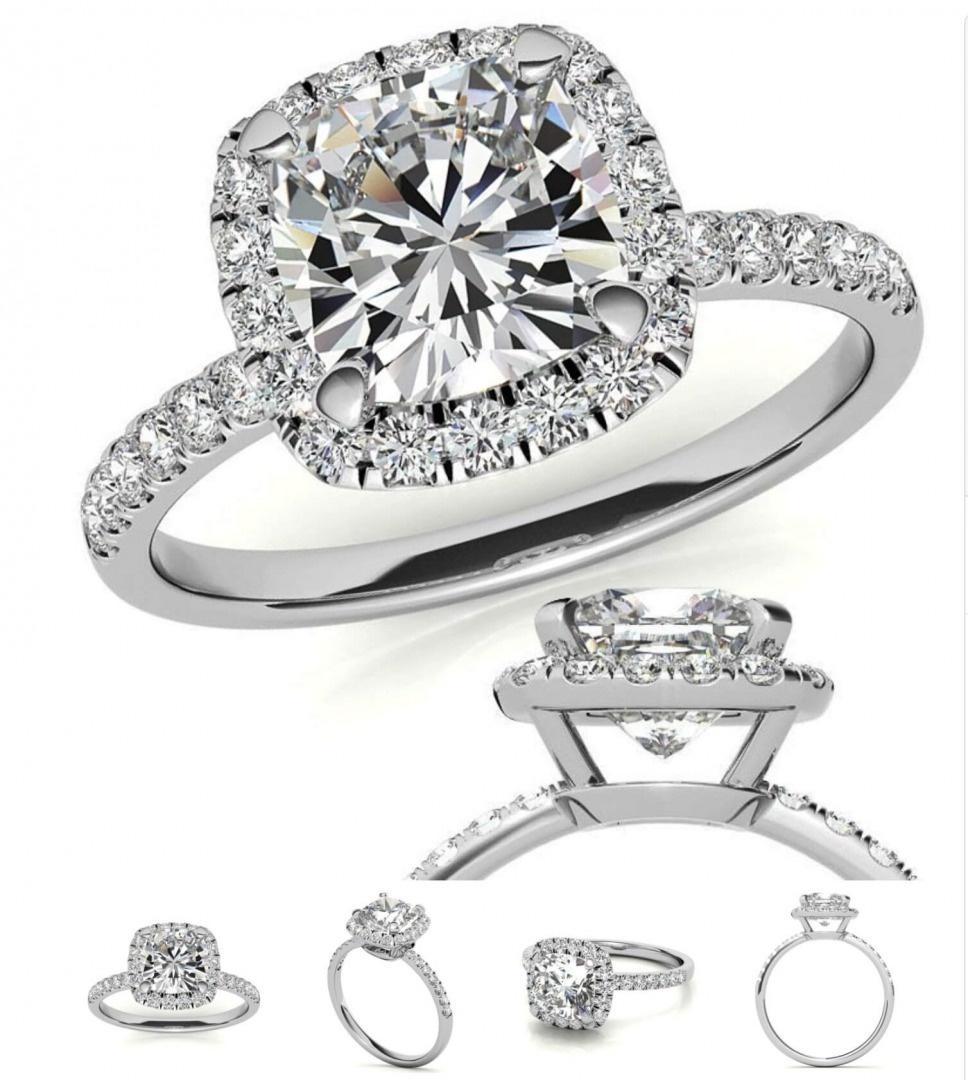 Online shopping brings ease to the customers as they can shop their favourite items from the comfort of their homes. People have also started shopping for jewellery, preferably engagement rings, online as online sellers offer a great variety to the customers.
Many shoppers are still wary about online shopping for jewellery and engagement rings as they do not trust the brands and online sellers. They believe that there could be a risk involved in the buying process, and the product could not meet the desired quality. Along with this concern, people also feel that many fraudulent sellers sell fake diamond rings and engagement rings online. There is a lack of transparency and authenticity at online shops. However, online stores can be highly trustworthy if they are registered and verified. These trusted sellers sell their products with intense quality assurance practices.
Another great benefit of shopping engagement rings from an online jewellery store is that online shopping websites allow customers to share their feedback and reviews publicly. The customers can see these reviews and ratings on the company website and online stores to judge. If the reviews share more positive experiences, one is likely to trust their opinion and arrive at the buying decision. These reviews and ratings can help the customer considerably by confirming that the sellers are authentic and genuine.
Diamonds might reign supreme in the world of engagement rings, but they certainly aren't the only gemstone option out there.
3 Reasons To Pick Moissanite Over Diamond
There are many reasons why you should think of shopping for moissanite engagement rings online. Some of the reasons are as follows:
1. Affordable Price
The value of moissanite is greater with larger carat weights. There have been multiple studies and researchers by esteemed market analysis that shoppers can save money by shopping for engagement rings online. Jewellery specialists and designers enjoy communicating and interacting with the target audience internationally. This opens up a wide variety of options for them in the market. This is one of the reasons why they offer lucrative discounts and offers to interested customers to attract them and convert them into actual buyers. Because of the high competition in the market, engagement rings sellers offer reasonable prices to the customers.
2. Durability
Moissanite doesn't have a cleavage plane, while diamond does. This gives a durability advantage to moissanite. However, this doesn't help establish how hard a moissanite needs to be knocked until it chips or shatters. Diamond is well-known as the hardest material. Nothing but a diamond can scratch another diamond. With a hardness of 9.25, moissanite is the second-hardest material used as a gemstone. Unless you store your moissanite with diamond jewelry, it's highly unlikely that it will scratch.
3. Colour & Brilliance
In most cases, moissanite has more brilliance than a diamond. Moissanite has traditionally carried a yellowish or greenish tint to it. However, manufacturers have been perfecting the creation process over time, and you can now get high-quality moissanite that is colorless. Most customers want complete secrecy and privacy when purchasing jewellery or an engagement ring for a loved one. When you go shopping for an engagement ring offline, you will likely come across the staff at the jewellery store. Many people want to choose something as special as an engagement ring without anyone's input and suggestions. With online shopping, you will be able to purchase the engagement ring in the privacy of your home.